Elon Musk NFT Now Bidding at $1.12 Million
Elon Musk minted his first NFT last night. It's up for auction on Cent, with bidding at 625.64 ETH.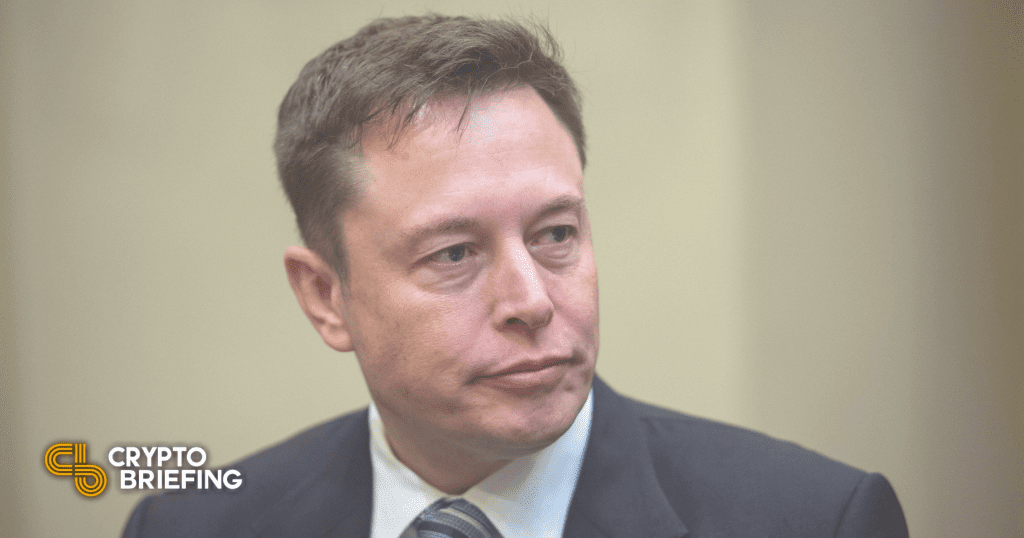 Key Takeaways
Elon Musk has minted his first NFT, with bidding now at $1.12 million.
The NFT takes the form of a tokenized tweet on Cent, and features several crypto-related memes accompanied by a house track.
Musk has been keeping busy with humorous stunts, recently changing his Tesla title to "Technoking of Tesla."
You can now buy a unique Elon Musk NFT, but it'll set you back over $1 million.
Elon Musk Joins NFT Mania
Elon Musk has created his first NFT.
The SpaceX and Tesla founder took to Twitter last night to announce the drop. "I'm selling this song about NFTs as an NFT," he wrote.
I'm selling this song about NFTs as an NFT pic.twitter.com/B4EZLlesPx

— Elon Musk (@elonmusk) March 15, 2021
The piece's visual element features several recognizable crypto-centric memes, including the phrase "HODL," a reference to "diamond hands," and Dogecoin's Shiba Inu mascot. It's also accompanied by a house track featuring NFT-themed vocals, referencing the "vanity" factor some associate the space with.
Musk created the non-fungible token by making his tweet available on Cent, which tokenizes Twitter posts and creates auctions for people to place bids. The winning bid can then claim ownership over that post, as the data gets recorded on Ethereum. The highest bid on Musk's tweet, placed by Bridge Oracle CEO Sina Estavi, is currently 625.64 ETH, around $1,121,000.
Cent has been a popular phenomenon in the NFT space this year. Twitter and Square founder Jack Dorsey minted an NFT of his first-ever tweet through the app earlier this month, with the proceeds from the sale due to be converted to Bitcoin and sent to Give Directly Africa Response. Sina Estavi also holds the high bid of 1,630.58 ETH; Dorsey is ending the auction on Mar. 21.
For Musk's auction to end, he would need to accept an offer placed for the tweet. He hasn't yet commented on the price, nor whether the proceeds will be donated to any charitable causes. The song's creators are also unknown.
The humorous nature of the NFT will come as no surprise to Musk's close followers. He's become known for his tongue-in-cheek online demeanor, often posting Bitcoin and Dogecoin-related memes. Only yesterday, it was revealed that his title at Tesla had changed to the "Technoking of Tesla." The company's CFO, meanwhile, will now be referred to as "Master of Coin."
As a longtime Bitcoin and Dogecoin evangelist, it's possible that Musk learned of NFTs on Ethereum through his girlfriend, who's best known for producing pop music under her artist name Grimes. She minted her first NFT collection on Nifty Gateway last month. The sale made her $6 million.
Disclosure: At the time of writing, the author of this feature owned ETH and several other cryptocurrencies.