Twitter CEO Jack Dorsey Receives $2.5M Bid for NFT Tweet
Tron founder Justin Sun has placed a bid of $500,000 on the NFT.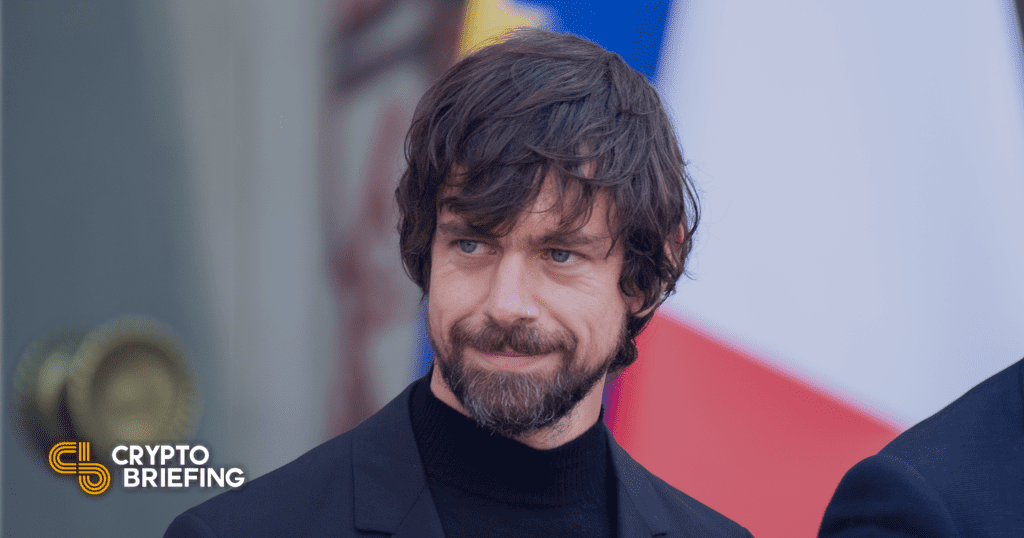 Key Takeaways
Jack Dorsey is accepting bids on the first-ever tweet made on the Twitter platform.
Tron founder, Justin Sun, currently has the highest bid of $500,000.
New bids will have to be placed at $550,000 or higher.
Jack Dorsey, the founder and CEO of Twitter, has started accepting bids on an NFT of the platform's first-ever tweet.
Celebrities Flocking to NFTs
Tron founder Justin Sun the highest bidder at $500,000. Counter-offers need to be 10% increments of the highest bid or $1, whichever is higher. Therefore, a new bidder will have to bid at least $550,000 to get their bid accepted as the highest bid.
Valuables is an initiative by Cent that allows users to mint, buy, and sell their tweets in the form of a Non-Fungible Token (NFT). The NFT is a digitally signed and verified tweet that can only be minted once but can be sold and resold infinitely. Once a sale has been made, the seller receives 95% of the sale's proceeds, while the remaining 5% is charged as fees by the platform.
Interestingly, Elon Musk's tweet about Dogecoin received a bid of over $7,000. Currently, Musk's taking Telsa private tweet has a bid of over $42,000. This tweet caused Musk to pay the SEC a fine of $20 million back in 2018.
In February, Shark Tank celebrity and owner of the Dallas Mavericks, Mark Cuban, sold one of his tweets on the Valuables platform for nearly $1,000.
The NFT craze is not showing any signs of slowing doing. Kings of Leon will release this upcoming album as an NFT, and video game heavyweight Ubisoft partnered up with the NFT-based gaming platform, Sorare.
A group that burned Banksy's original artwork made the headlines this week took. The group not only burned Banky's artwork but subsequently announced that they would create an NFT version of it. A portion of the proceeds from the sale of this NFT will go to charity.
The author didn't hold crypto mentioned in this article at the time of press.