Joe Crypto: Check Out The New Kid!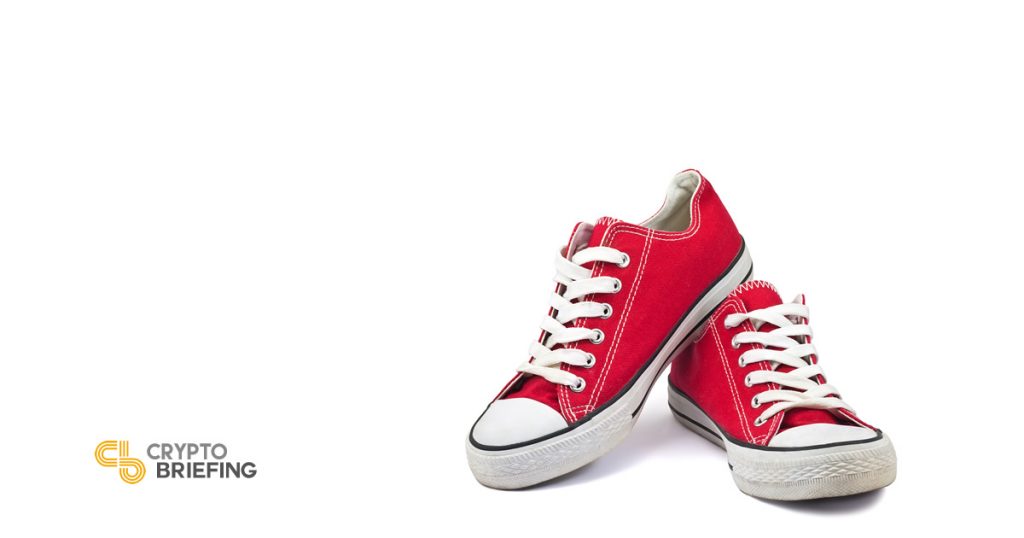 If we pretend the rest of the week didn't happen and every day on the cryptocurrency market was like today, life would be pretty sweet. So, while the good times are here, let's just take a moment to smell the flowers along the way and check out some of the hottest movers and shakers of the day.
Well, Bitcoin ETFs were delayed again, but seriously, at this point who really cares? Let's rock!
We're starting down the bottom of the pile, but if Aurora and Electroneum keep piling on respective gains of 41.56% and 33.63% respectively in just 24 hours, then they won't stay down there for long. Of course, that's not going to happen. So what caused these monumental price hikes?
They just launched, and they're enjoying that first growth spurt that goes with a successful marketing campaign and a significant buzz. In its first 24 hours, Aurora shot up 61% and the coin that is listed on Kucoin and Bitinka has made some major waves. At 2pm, the market cap of $92.3 million is more than respectable.
Solid Tech Behind Aurora
There's real tech here and the blockchain technology is aimed at the Internet of Things and big business with a combination of delegated Proof-of-Stake and Byzantine Fault Tolerance consensus. It has the potential for multi-chain expansion and there's a lot to like, including the rapidly rising coin price.
Common sense says it will correct at some point, in a big way, but there have been so few big movers of late that a single coin that shines like a star could actually develop enough momentum to break free of the market's gravitational pull. It's a nice idea anyway…
Electroneum had a big day, too, with a massive 33.63% price hike to a final market cap after launching the beta version of its payments processor. There are some doubts swirling round about Electroneum, but if it keeps performing like this then they will soon fade away. As always, it will live and die on the tech in the end. Today is just the headline act, a confidence boost for the market as a whole.
Ripple Keeps Making Waves
Back in the big leagues, Ripple XRP continues to confound the critics with another 15.14% price bump in the last 24 hours, just weeks after experts confidently predicted its demise. The beauty and the curse of the cryptocurrency market is that we just don't know what's coming next and the experts could actually be right in the end. For now a slew of new product rumors, including the potential deployment of xRapid, has sent XRP skywards.
Ripple has desperately tried to disassociate itself with XRP thanks to a stream of lawsuits that question XRP's status as a security. Now, though, Ripple has gone on a charm offensive and XRP is going through the roof. It's kind of funny, in a really dry way.
Chainlink has kept riding high after its Bithumb listing caused a surge and now the momentum effect is starting to kick in. A $132 million market cap was some way down on its peak of $146 million at 3AM, but the trading volume of $8.1 million is solid going.
Could This Kickstart The Market?
The coming days will be interesting as the rest of the market either opens up and provides opportunities or closes down again and leaves investors with a few wildcards like Chainlink to bet big on. A coin's performance really can come down to that tapestry of external factors that have nothing to do with the actual token.
Elsewhere, you didn't have to try too hard to back a winner today. Most of the market is in the green and only NEM, Maker and Digibyte are the names of note in the red in the last 24 hours.. Maker was just a simple correction, it bucked the trend yesterday and paid the price today. So even this isn't a disaster.
Today's Hottest Crypto Performers
Standout performers include Komodo, up 8.96%, Holo at 7.81%, Tezos, which is up 6.12% and Rchain that has carried on yesterday's growth spurt after revealing encouraging testnet info lately. Another 11.02% increase has taken the coin to a market cap of $104.4 million, which is good going. It's still way down on the peak market cap of $830 million+ back in March, though, so we shouldn't get too carried away and start ordering yachts with today's Rchain winnings.
What we can do is celebrate a good day. After this week, we think we need to. But we also need to keep a close eye on Bitcoin's progress. After all, that has been the cause of so much pleasure and pain in recent weeks. Yesterday the whole market collapsed when Bitcoin closed in on a $6,400 coin price.
Where is it right now? $6,427.
Technically that means it's through the big resistance point and we could be looking at good news right now. That, or the next resistance point of $6,500 will send the whole market into meltdown again. This will all play out in the next few hours. So make sure you're watching closely.
The author is not currently invested in digital assets.