Joe Crypto: Here We Go Again And I Need A Drink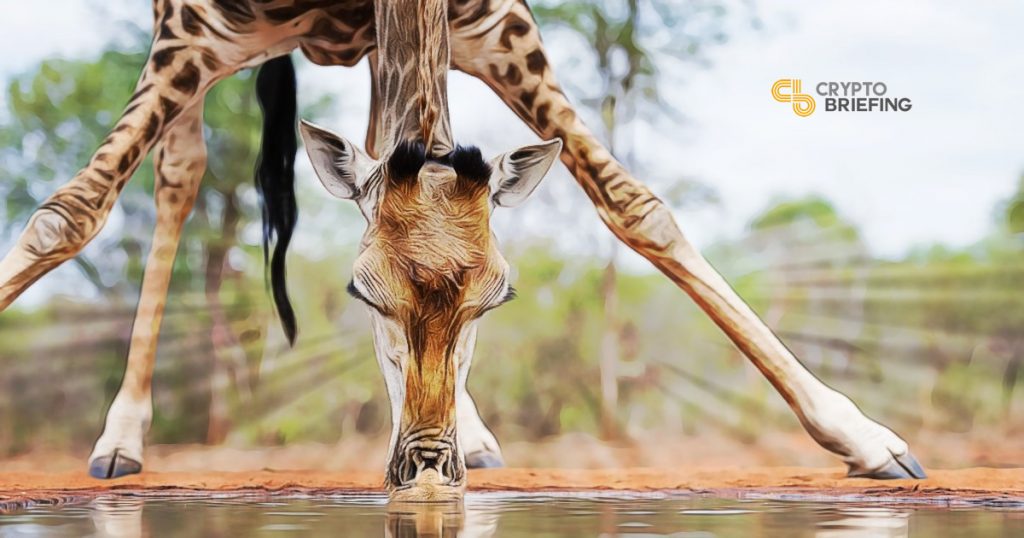 Well it's another miserable start to the week, but we're starting to learn our lessons. We're not going to cry and ask why this is happening to us. Check back on Wednesday, if it hasn't turned by then we'll be bawling into our beer and as wobbly on our legs as… well, this guy.
Last week the market started the week like it was still inebriated from the weekend, and not in a good way. This week is more of the same. The cryptocurrency market as a whole is a pretty dark place today, but there are a few rays of light.
A market cap of $226.3 billion coming in to the day was as good as it got and it has slid down as low as $217.6 billion before mounting a half-hearted recovery this afternoon. That said, we're going to leave the doom and gloom, just for a moment, and look on the bright side of life.
---
Full STEEM Ahead
STEEM is the absolute champion of the cryptocurrency market, or it was at 3pm EST anyway with a 17.65% hike in the past 24 hours that took the coin price through the $1.00 mark to $1.05 . A market cap of $292.9 million won't worry the big guns just yet, but the technology behind Steemit has met with an enthusiastic response and the coin is making progress.
A decentralized blogging platform that defies censorship or government control could just be the right product at the right time. Steemit is well positioned and a major update means that account creation is now much simpler. Steemit expects the userbase to soar and the open platform that allows content creators to publish and distribute content is showing promise.
It may sound like Medium, or Tumblr, but Steemit plans to pay its creators based on their success. They will be paid in STEEM, naturally, and even the readers will receive a token that can be used on the blogging platform alone.
Steemit will implement a hard fork (HF20) tomorrow afternoon and plans to roll out discounted accounts every day that it hopes will swell the rank and file of content creators.
---
Byte Into This
Bytecoin could give you a reason to smile after making good on its recent promise. A software update and a hard fork at the end of August have brought this privacy coin into the limelight and it has started to attract attention from the pundits.
Several have predicted a big push from Bytecoin and it's here, bucking the trend of a horrible bear market. It's up 12.99% in the last 24 hours and the market cap now sits at $418.38 million. The privacy coin technically allows for untraceable transactions, but more importantly the team promised a debit card.
It hasn't delivered, yet, although there is a Bytecoin-branded UQUID card in circulation. But concerted work from the Bytecoin team, including a spell on Reddit assuring investors it wasn't a pump-and-dump, have started to pay dividends.
A series of updates have helped its cause and now deposit and withdrawal facilities on Poloniex Public Testnet have bolstered the market cap to $418.38 million and the coin price to a slightly less impressive $0.0023. Progress is progress, though, and this digital currency is looking good today. It's one of the few that are.
---
Zero to Hero?
0x has been hailed as a gamechanger and it has the potential to process vast numbers of transactions on the Ethereum network. The 0x protocol has uses in gaming, not just token transfer, and version 2.0 launched this month, with a series of smart contract enhancements. It's a coin to watch and has been tipped for big things.
Other winners include Aurora, which stuttered after its recent launch, but is still having a solid first week. Today, a price hike of 5.41% helped recover from the slide it has entered since a massive spike on the first day of sales. So watch this coin closely.
Zcash hit a 5.71% increase over the last 24 hours after Vitalik Buterin gave the blockchain a vote of confidence. The founder of Ethereum believes he can achieve 500 transactions per second using Zcash technology and this coin is starting to get serious attention. The market cap of $671.95 million shows it's a fringe coin, but it might not be for long if the leading lights of the industry keep singing its praises and then actually use it.
Electroneum's 0.096% increase in the last 24 hours shouldn't be a big deal, but the truth is that it has been in the wars. The coin had lost 20% of its value just hours ago, but it staged a comeback fight in the afternoon. Tomorrow, it could technically build on this progress. Or not…
---
Today's Big Losers: Everybody Else
Now the bad news. XRP took a 7.7% hammering in the last 24 hours and the bubble continue to lose air. That was the big loser, but the top 19 coins lost money in the last 24 hours and it's kind of hard to put a positive spin on that. MonaCoin lost a good portion of this week's progress with a 7.42% loss.
Right down the bottom of the top 100, Kin lost 15.4% in the last day. With a market cap of $52.85 million, not too many people will be feeling that beatdown.
I have learnt to be circumspect, and we'll see how this week pans out. If it's the same as last week, then the big moves could come in the second half of the week. They could also come tomorrow, so stay tuned and don't get caught napping.
The author is not invested in any digital currency.