JPMorgan Experiments With Blockchain Payments in Outer Space
JPMorgan executes autonomous blockchain payment between satellites in space.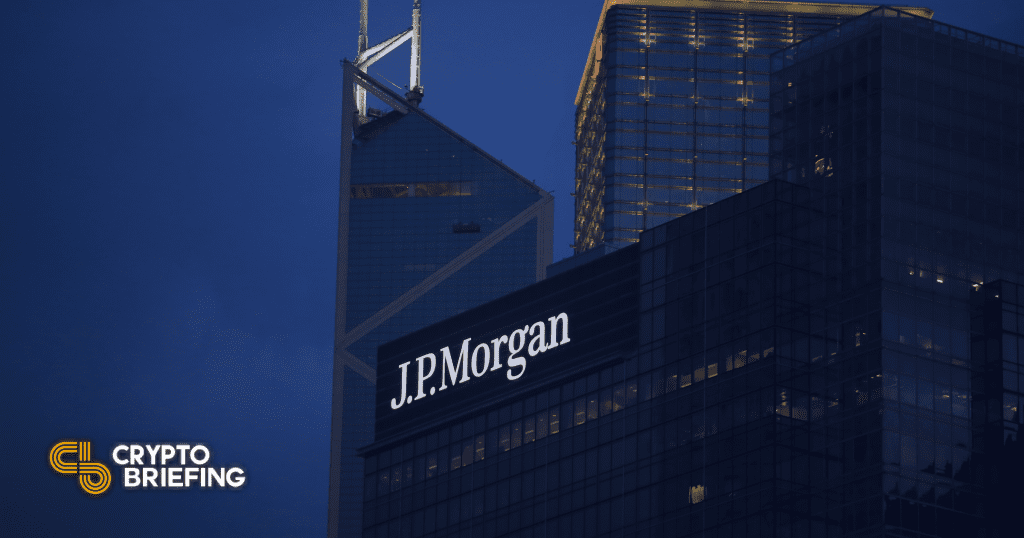 Key Takeaways
JPMorgan is carrying out an outer space experiment to test blockchain payments between autonomous devices.
The bank's blockchain team is also developing tools for financial securities settlement and cross-border payments.
JPMorgan successfully tested a blockchain transfer between satellites as a part of its Internet of Things (IoT) program for automated payments.
JPMorgan Goes Galactic
The bank's research and development team is exploring the idea of outer space payments with the ongoing development of the Mars habitation program.
Tyrone Lobban, head of JPMorgan's blockchain launch team, told the media:
"…thinking about what a space payments system would look like over the long term. But first we needed to prove it was even possible by testing some foundational components".
To test their design, the multinational bank used privately leased satellites from GOMspace, Denmark.
The experiment was powered on JPMorgan's blockchain initiative, Onyx. Umar Farooq, the CEO of Onyx, told Reuters, "The idea was to explore IoT payments in a fully decentralized way. Nowhere is more decentralized and detached from the earth than space."
JPMorgan has devoted significant time to explore blockchain technology.
The bank also formed a strategic deal with Ethereum-focused Consensys Labs, selling their private Quorum blockchain and becoming a part of the Interbank Information Network (rebranded as Liink), built on Quorum as a customer.
Their second endeavor Onyx, launched in October last year, is steering the bank's efforts in decentralized payments and settlement between other financial institutions.
Onyx has examined the transfer of debt securities using distributed ledger technology and is also working with the Monetary Authority of Singapore (MAS) for payments on a single network.
Disclosure: The author held Bitcoin at the time of press.