JPMorgan May Launch a Bitcoin Fund This Summer
One of America's Big Four banks, JPMorgan, is exploring the roll out of a BTC-dedicated fund as soon as this summer.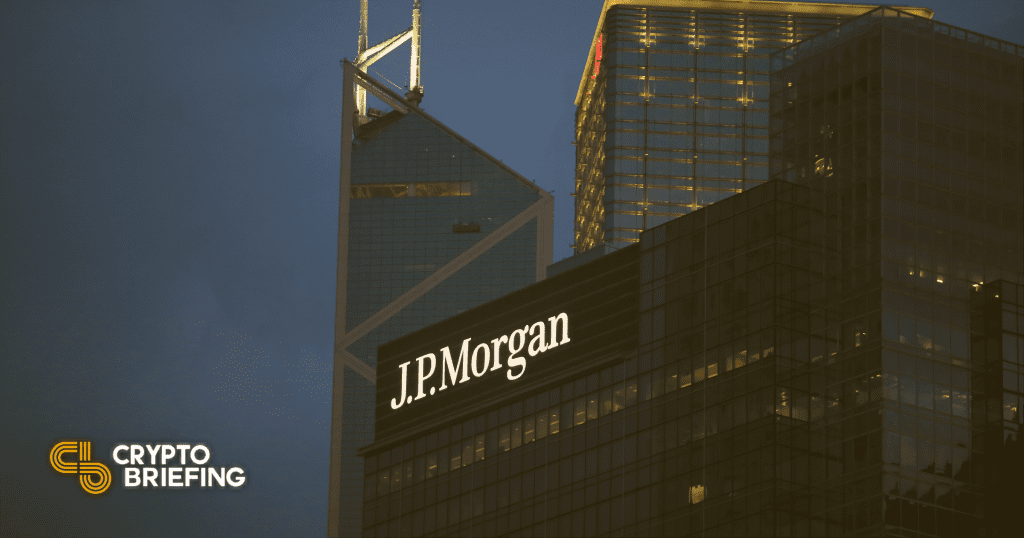 Key Takeaways
JPMorgan seems to be trying to keep up with the growing institutional demand for Bitcoin.
The American financial giant has not only recommended investors to add this digital asset to their portfolios, but now is allegedly creating a BTC fund.
Sources familiar with the matter affirmed that the new fund could launch as soon as this summer.
JPMorgan is allegedly creating a Bitcoin fund to allow its high-net-worth clients to trade the leading digital asset.
JPMorgan Joins the Bitcoin Craze
For the past 18 months, finance's favorite story has been that of Bitcoin emerging as a hedging asset against inflation.
Publicly traded companies such as Tesla, WeWork, and Square have already swapped some of their cash reserves to add Bitcoin to their balance sheet. Even the San Francisco Deputy Sheriffs' Association (SFDSA), a non-profit organization dedicated to the support of law enforcement families and communities, announced that it included BTC in its "all-weather" investment portfolio.
The skyrocketing demand for this new asset class has forced long-time critics like JPMorgan to change their stance on Bitcoin.
The American investment bank recently recommended investors to "add up to 1% of their allocation to cryptocurrencies to achieve any efficiency gain in the overall risk-adjusted returns of the portfolio."
JPMorgan's Managing Director Nikolaos Panigirtzoglo also said that a tamed Bitcoin would have a better chance of capitalizing on the declining demand for gold and its related financial products. The strategist affirmed that under such conditions, BTC would likely "match the total private sector's investment in gold" and march toward $130,000.
Now, JPMorgan is reportedly going to let certain clients invest in Bitcoin through an actively managed fund. According to sources familiar with the matter, one of America's biggest banks may launch a BTC-specific fund as soon as this summer.
New York Digital Investment Group (NYDIG) is expected to provide custody services for JPMorgan's Bitcoin fund.
Market participants seem to have welcomed the news as Bitcoin saw its market value surge by nearly 10% since Monday's open. The pioneer cryptocurrency gained roughly 5,000 points, going from a low of $49,060 to a high of $54,000.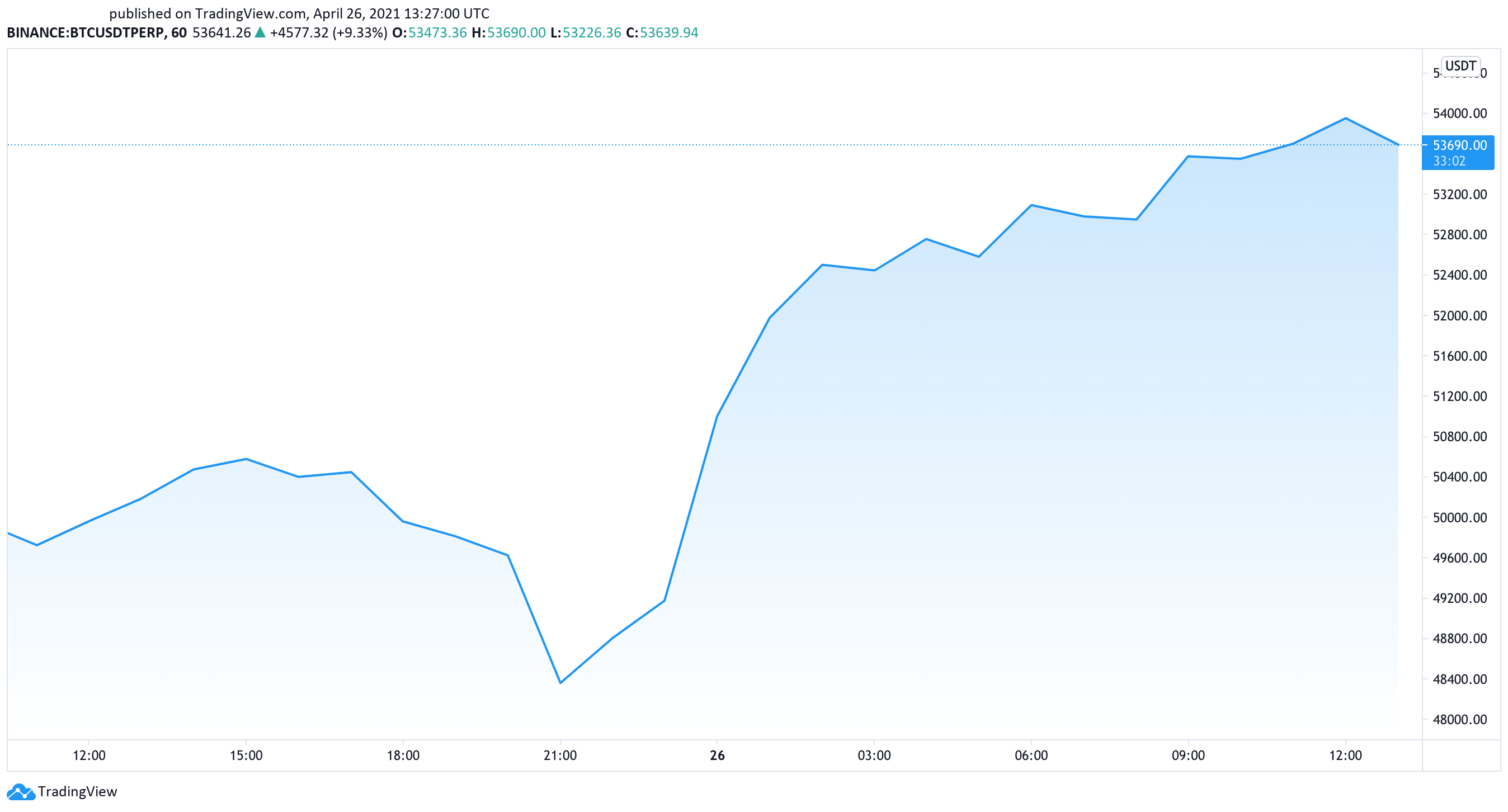 Further buying pressure could see BTC rise towards $57,000.
Disclosure: At the time of writing, this author owned Bitcoin and Ethereum.
For more key market trends, subscribe to our YouTube channel and get weekly updates from our lead bitcoin analyst Nathan Batchelor.