JPMorgan Backs 1% Bitcoin Allocation, Suggests Uncorrelated Hedge
Despite Bitcoin's limits, strategists still call for a 1% allocation.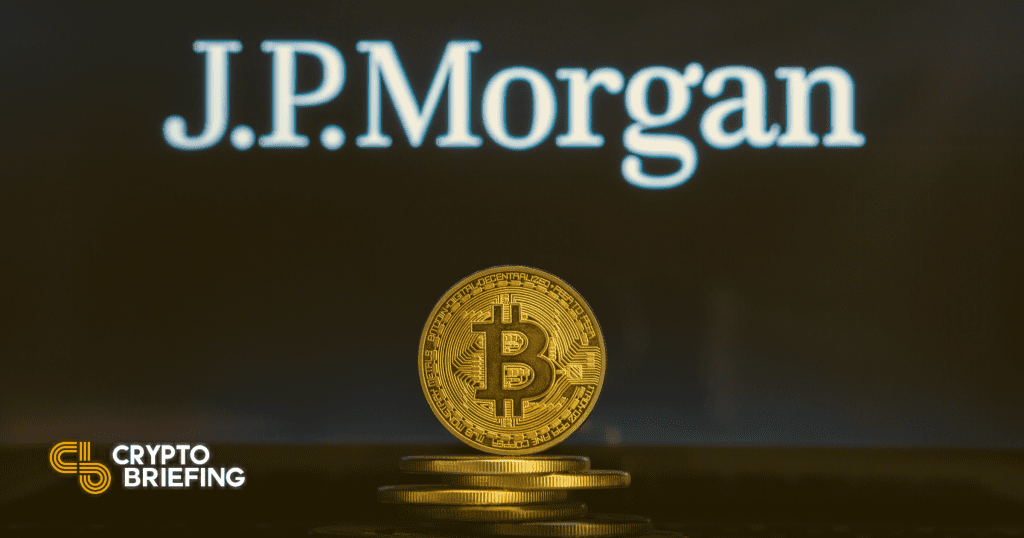 Key Takeaways
In a note to investors, JPMorgan strategists said that a 1% allocation in BTC can improve portfolio efficiency.
The firm continues to frame the asset as an off-risk, gold-like asset.
All markets, crypto included, have since fallen simultaneously.
JPMorgan strategists told investors on Wednesday that they can add a small Bitcoin allocation to their portfolios as a hedge. Since then, both BTC and traditional markets have taken a tumble.
JPMorgan Bets on Bitcoin
Traditional analysts are now suggesting that investors can add BTC to their portfolios. In a recent note, strategists at JPMorgan said:
"In a multi-asset portfolio, investors can likely add up to 1% of their allocation to cryptocurrencies in order to achieve any efficiency gain in the overall risk-adjusted returns of the portfolio."
Its place serves as an uncorrelated hedge to the broader market, the strategists said.
When comparing the S&P 500 with Bitcoin, however, it is difficult to draw such firm conclusions. According to Coin Metrics, the two markets are currently expressing a correlative value of 0.134. This is a rather low correlation. In March 2020, during one of the steepest financial crashes in recent memory, the correlation rose as high as 0.54.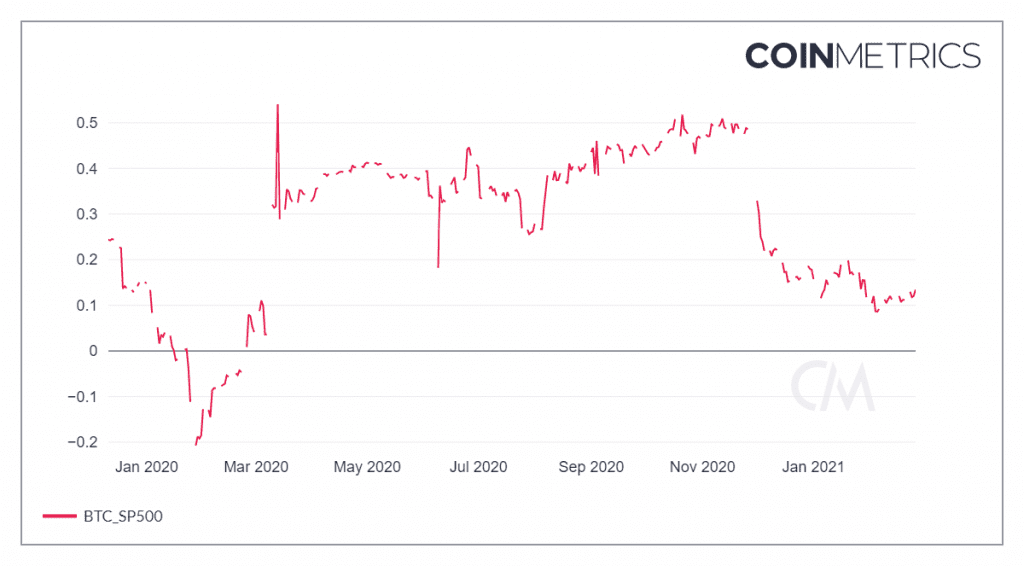 The rise in correlation during this sell-off suggests that these two markets are at least somewhat correlated.
Further, all markets experienced a strong bearish impulse this week. Since yesterday's market close, the S&P 500 is down 2.45%. Bitcoin is down 6.9%, according to CoinGecko.
Still, with brand name investors and fortune 500 companies buying up the asset in bulk, many have been searching for reasons to buy.
Yesterday, it was revealed that Coinbase has held BTC on its balance sheet since 2012. Earlier this month, electric vehicle manufacturer Tesla also purchased $1.5 billion in Bitcoin.
JPMorgan has made the digital asset a key focus as of late.
Based on the latest comments and those from the past, the firm clearly sees Bitcoin as a gold-like investment vehicle. Nikolaos Panigirtzoglou, a member of the firm's global markets team, even suggested that gold ETFs may suffer as investors turn to the crypto-based alternative.
At the time of press, the largest gold ETF, SPDR Gold Trust, is down 1.88% over the past 24 hours.
Disclosure: The author held Bitcoin at the time of press.