Coinbase Discloses Revenue, Bitcoin Holdings in Latest SEC Filling
The SEC has completed the review of Coinbase's securities application.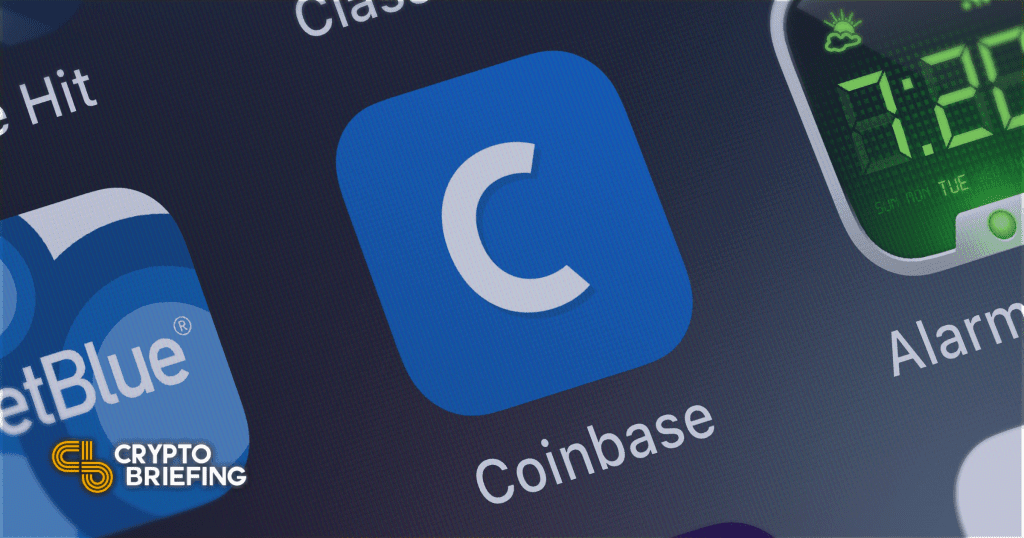 Key Takeaways
Coinbase filed an SEC application direct listing on NASDAQ.
The exchange held cryptocurrencies worth $187.9 million, primarily in Bitcoin and Ethereum until the end of 2020.
Goldman Sachs, JP Morgan, and Citi will act as market markers in the listing process.
Coinbase has filed its public S-1 registration form for direct listing of the company's stock on NASDAQ under the ticker symbol "COIN."
All Eyes on Coinbase IPO
In December, Coinbase filed an IPO application that sought U.S. regulators' review. On Feb. 25, the company filed the public application with details of its business operations, balance sheet, and crypto holdings before more than half a million shares go out for sale.
Like Tesla and MicroStrategy, Coinbase also holds Bitcoin and cryptocurrencies on its balance sheet. Nevertheless, crypto investment at the American exchange is limited. According to the filling, transaction revenue represented over 96% of the company's total revenue.
The exchange will issue pre-existing class A common stock of 567,300 units.
Goldman Sachs, JP Morgan, and Citi will be the financial service advisors for the listing process. Coinbase exchange had 43 million customers by end of 2020, a 34.4% increase since 2019.
The company's total revenue in 2020 increased by 2.5 times from the previous year from $482 million to $1.14 billion.
Bitcoin, Crypto Holdings
Coinbase's institutional sales head revealed yesterday that it has held Bitcoin and crypto since 2012.
The filing showed today that Coinbase held $130.1 million in Bitcoin, $23.8 million in Ethereum, and $34.0 million others for investment and operational purposes.
In the past, the exchange was not liable to such disclosures to its customers. However, as it prepares to publicly offer its shares, Coinbase is legally bound to provide accounts' transparency.
If a listed company makes any significant investment or business decision, SEC rules require to file Form 8-k.
The exchange is valued currently at around $108 billion on FTX's pre-IPO market. SEC's average response time for an S-1 public filling is close to a month.
Disclosure: The author held Bitcoin at the time of press.