Bitcoin Will 10X Compared to Gold, Says JPMorgan
JPMorgan lists Bitcoin as a competitor to gold in its latest investment strategy newsletter.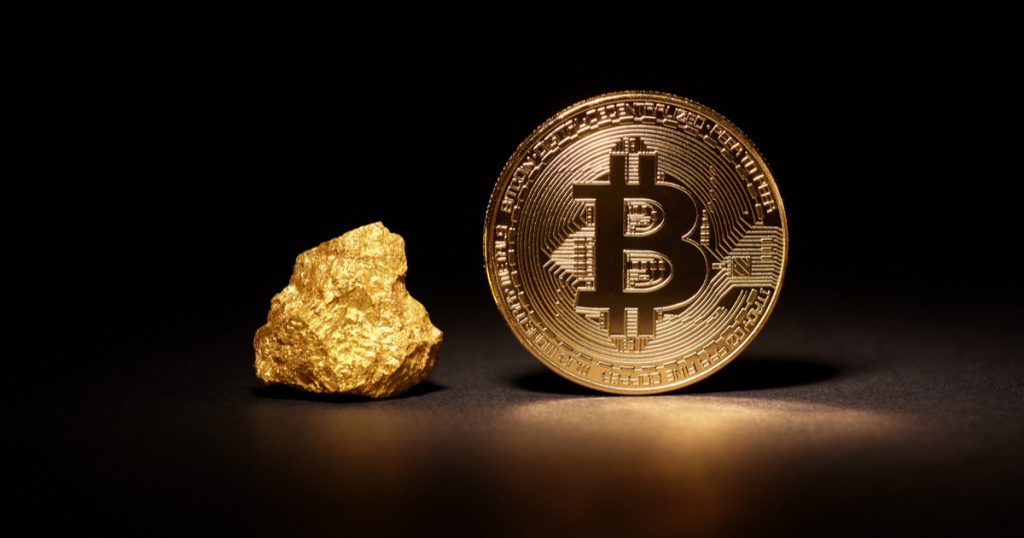 Key Takeaways
Bitcoin and gold's rising correlation with the stock market is an indicator of the market's yearning for an "alternative" currency. 
The Millennial generation is are more likely to side with Bitcoin against gold.
Bitcoin has a significant upside — up to 10x in terms of market cap appreciation — when compared with gold.
Researchers at investment banking giant JPMorgan place Bitcoin as a competitor to gold, citing a "considerable potential long-term upside" for BTC.
JPM's Investment Case for Bitcoin
In 2017, JPMorgan Chairman and CEO Jamie Damon said that he would fire a trader in a second if they dealt in Bitcoin. Three years down the line, the firm's quantitative experts now say that BTC is an appropriate alternative to gold.
Nicolas Panigirtzoglou, the global strategy expert for JPMorgan, wrote in the latest Flows and Liquidity subscription from the investment bank:
"This week's endorsement by PayPal is another big step towards corporate support for Bitcoin, which in our opinion would facilitate and enhance over millennial's usage of Bitcoin as an alternative currency."
The year 2020 has seen a flurry of new investment in gold and Bitcoin. The uncertainty due to the coronavirus pandemic and the looming US elections has fueled interest in both assets.
Moreover, the associated fear of inflation due to the insurgence of more than $4.3 trillion in the US alone has weakened the investment case for fiat currencies.
As a result, Bitcoin's correlation with the stock market, gold, and the US dollar have increased considerably this year.
Even gold has had a positive correlation with the stock market this year, with significant volatility of around 20%. For reference, the leading cryptocurrency's volatility was around 50-60%. Both assets are finding applications as an alternative currency, rather than acting as a safe haven or hedge, according to JPM.
Reaching Gold Parity
The increase in the correlation with stock markets is a robust indicator of the alpha cryptocurrency's upside potential.
there's a reason i get mid-long term gigabullish everytime we start correlating with the spx

why is this?

— loom (@loomdart) September 25, 2020
Furthermore, investment in Bitcoin is more lucrative than gold due to BTC's relatively smaller market capitalization. CFA Nishant Poddar writes in the report:
"Mechanically, the market cap of Bitcoin would have to rise ten times from here to match the private sector investment in gold via ETFs or bars or coins."
Last but not least, JPM cites that younger investors are more likely to choose Bitcoin than their older cohorts which indicates a potential upside of BTC in the long-term. Still, the firm suggests that at current prices, the orange coin is overbought.
At the time of press, BTC is trading at ~$12,870, falling fro $13,000 over the weekend.