JPMorgan's JPM Coin Expands for Euro Transactions
The same company that successfully issued a euro-denominated bond in February, Siemans, issued the first euro transaction with JPM Coin.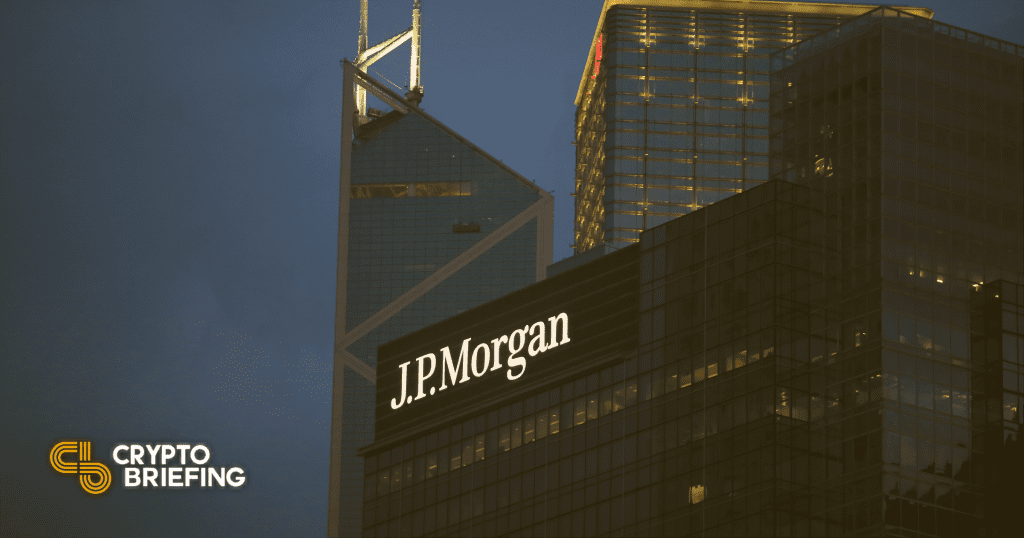 Key Takeaways
JPM Coin, launched in 2019, expanded to euro-denominated transactions on June 21, after seeing $300 billion in JPM Coin transactions.
JPM Coin will be available 24/7, with a representative telling Bloomberg that could improve the success of clients' investments.
JPMorgan is broadening the scope of its blockchain initiative, JPM Coin, to facilitate euro transactions for its corporate clientele.
On June 21, the American investment banking titan extended its JPM Coin blockchain platform, initially limited to USD transactions, to now include euro payments, according to a Bloomberg report on June 23.
The first euro transaction was performed by German conglomerate Siemens, Basak Toprak, the head of Coin Systems for Europe, Middle East and Africa at JPMorgan, told Bloomberg. This is the same company that issued a 60 million euro bond in February 2023:
"By moving away from paper and toward public blockchains for issuing securities, we can execute transactions significantly faster and more efficiently than when issuing bonds in the past."
The integration of this feature greatly enhances traditional banking practices, offering wholesale payments for large corporations and allowing them to transfer euros into and out of their JPMorgan accounts swiftly and at any time of the day.
The traditional system only processes transactions during business hours.
Toprak explained the cost-effectiveness of the new system, saying that timely payments could result in increased interest income on deposits for clients, telling Bloomberg, "this could mean they could earn more interest income on their deposits."
JPM Coin, which debuted in 2019, aims to provide a parallel payment system built on blockchain technology. The bank experiences daily payment volumes up to around $10 trillion, highlighting the potential for scaling up, as the bank has reportedly processed approximately $300 billion in JPM Coin transactions.
Onyx Coin Systems, a blockchain-based platform launched by JPMorgan in 2020, houses the JPM Coin. The platform has reportedly managed nearly $700 billion in short-term loan transactions as of April 2023, aimed at enhancing wholesale payment transactions.
JPMorgan the bank allegedly erased around 47 million emails from its retail banking group, dating from Jan. 1 to April 23, 2018, in violation of U.S. securities regulations that mandate financial institutions retained business records for a minimum of three years. The U.S. Securities and Exchange Commission filed charges against the bank behemoth on June 22, 2023, with a fine of $4 million for improper handling of internal communications, according to Reuters.