Karma dApp on EOS: A Positively Thriving Community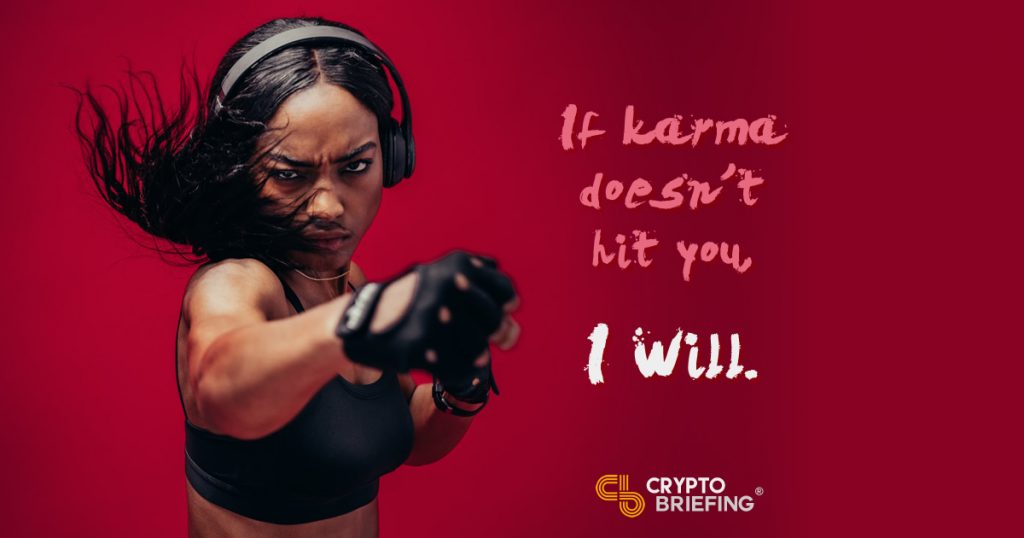 Karma: it's only a five-letter word, but it packs a punch. As a fundamental doctrine in Buddhism, karma is the moral law of causation and means action, work, or deed. Good and bad… what goes around comes around.
Now, in a bid to boost people's good karma, the Karma app is giving users a platform to do good deeds.
Built on EOS.IO, the app "incentivises users to have beneficial interactions in the world, post them and receive KARMA by other users upvoting their posts," said Dallas Rushing, co-founder of the Karma app in a Medium interview. "The actions Karma incentivises will create an exponential effect of good in the world amongst individuals living in communities."
According to Rushing, creating a reward system through tokenisation will deliver the fuel needed for the growth of good among people.
---
Why People Are Flocking to Karma?
"Imagine a system that enables someone to wake up everyday, decide how they can improve the life of another, take action immediately and earn a reward when sharing their positive actions with others," the Karma whitepaper states. "Monetary incentive & economic freedom, historically, have been the greatest driving forces to improve both societies as a whole and the quality of life for the individual."
Yet, while someone may receive good karma in life, people, typically, don't have the gumption to do a tremendous amount of good in the world.
According to Rushing, the Karma app is using the blockchain because "transparency goes hand-in-hand" with it. "Transparency and accountability are key ingredients missing from the majority of charities in the world today," Rushing added.
Available on the Google Play Store and the Apple App Store, the grassroots startup was born in Q2 2018 and currently ranks as the sixth most popular EOS dApp, according to DappRadar.com. In the last 24 hours, it has seen over 2,300 users, but in the past seven days that number has been far higher at nearly 5,000.
---
Using Karma On The Blockchain
The Karma app posts real events and videos: other users upvote content to receive Karma. This, in turn, creates a positive loop between human interactions and tokenised incentives.
One video shows young children being taught to read in a classroom; an image captures a man giving food to a homeless person; while another video shows people washing dishes. Strangely, there's also a video of a sweet potato in the shape of a human foot. So far that one has received 14 upvotes.
Other content may be considered questionable though. Take for instance, the various videos posted of cats eating, sleeping or walking about, the video of the rabbit drinking, or even what looks to be a small macaque monkey riding a motorbike.
---
Using the Blockchain
In Rushing's opinion, the use of the EOS blockchain protocol enables the team to provide its users with a "great experience," which can support the project as it scales up to "millions of users."
Future features include direct messaging, improved profile and wallet, charity integration, a web version, and the ability to onboard without a private key. A few focus points for 2019 will be to improve content quality, user discovery, feature discovery and post discovery, and enhancing the user experience at every level.
Each day, billions of people interact with others, yet opportunities to earn an income from the good they do are generally slim.
Maybe with the Karma app, they can find a way to earn money while also doing good in the world.
And if not, hey look! A monkey on a motorcycle!
---
The author is invested in crypto assets, but none are mentioned in this article.