Kik And Tapatalk To Roll Out KIN Support For 200,000 Servers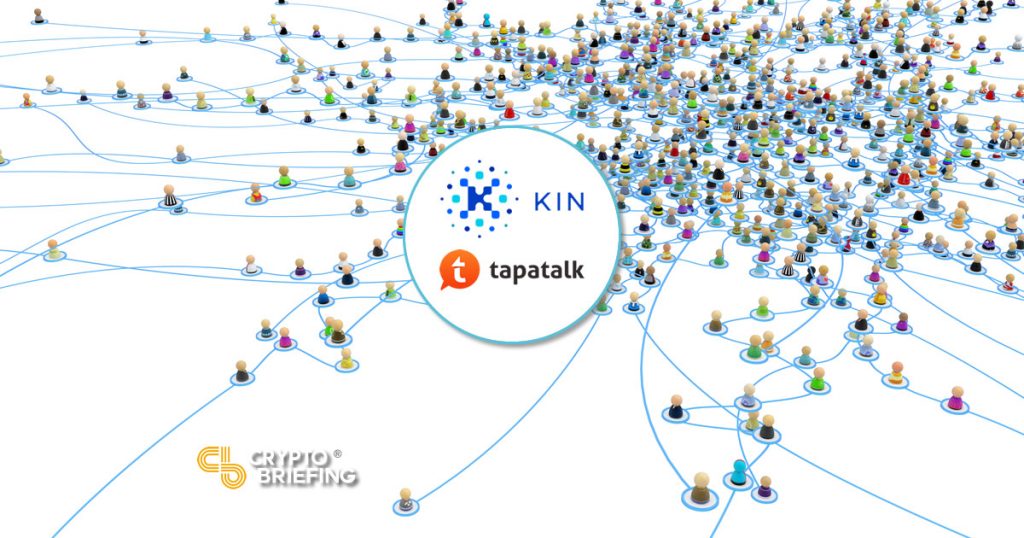 Popular instant messaging app turned blockchain startup Kik has announced a partnership with online forum platform Tapatalk to leverage the KIN token on its massive roster of forums. KIN, the native token of the Kik project was developed to provide incentive for users to produce high quality content on its platform, and allow creators to monetize their time on the app.
Tapatalk aims to be a leader in forum management software, and as such, is willing to adopt the cutting edge of user experience enhancing technology; in this case, blockchain.
According to the announcement, the platform has already amassed an aggregate user base rivaling that of Reddit and Twitter, and currently exceeding any others of its kind. Like many other media platforms blockchain tech has captured the attention of Tapatalk, specifically due to the prospect of user monetization. Winter Wong, CEO of Tapatalk said:
"Online forums are decentralized by nature, which is why partnering with Kin to give our users the opportunity to earn and use rewards across various apps was so appealing,"
Tapatalk is also leveraging EOS technology to account for earning and purchasing of Tapatalk gold points, the platform's metric for cataloging forum donations.
The partnership spells good news for Tapatalk, and potentially great news for KIN token. Both platforms already have established user bases numbering in the millions. Now, with the introduction of KIN token, Kik's cryptocurrency may gain a massive boost to its already impressive exposure numbers.
For reference, Kik currently hosts more than 300 million accounts on its platform, and supports 9 million daily active users. In a space where project exposure is everything, not many blockchain startups can boast similar numbers.
Furthermore, Kik has captured the attention of a coveted group for any tech based company, Millennials. The company's primary demographic is users ages 13-24, and the company claims that approximately 33% of American teens using the app.
Enthusiasm from the younger generations sparked the last bull run in 2017; with the integration of KIN and Tapatalk, KIN token gains a rare advantage over blockchain companies that started from scratch, a built in potential user base.
Only time will tell how much of a role the allegiance between Tapatalk and Kik will play in KIN's success, but in the world of blockchain, just like any other democratizing system or technology, there's power in numbers.
---
The author is invested in digital assets, but none mentioned in this article.