Kinit Beta: First Impressions Of The $100M Kik Product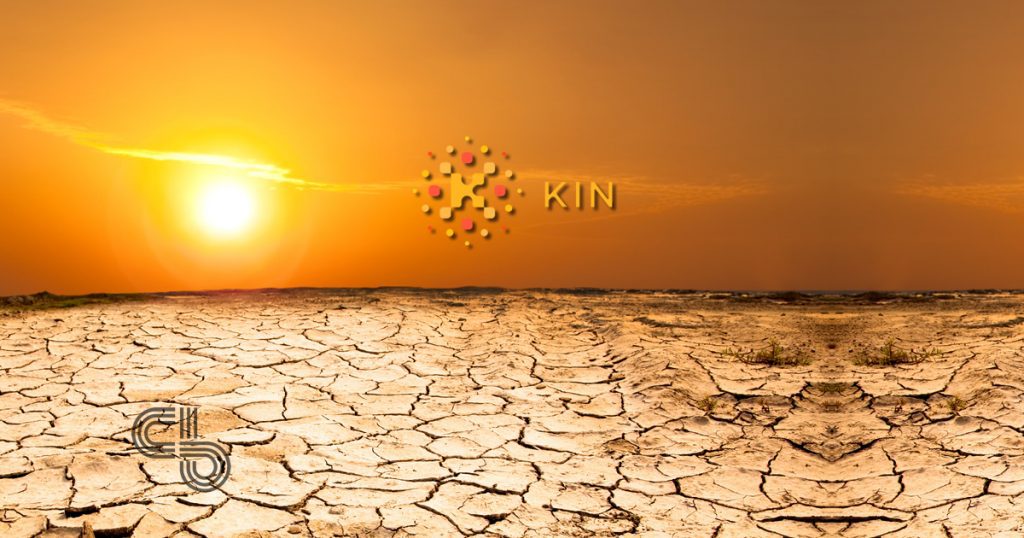 There's one problem facing a lot of blockchain projects: many of them seem to have more engineers than users.
It's a bit like those giant ghost malls that sometimes appear in the middle of the desert. Someone with a lot of money decided to build a mall, and spent millions of dollars solving complicated problems of plumbing and logistics to provide everything the mall needed… except customers.
Kin takes the opposite tack: instead of providing infrastructure, they provide the customers and let the infrastructure sort itself out later.
Which brings us to the Kinit beta, the germ of the future Kin ecosystem. At present, that ecosystem consists of (1) doing surveys a few times a day to earn a few Kin, and (2) spending Kin on coupons for Uber and similar services.
As Kik's VP of Communications explained to journalists, the purpose of the beta was to get Kin to consumers and "figure out how to monetize and compete."
Most companies might think about monetization before they raise a hundred million dollars.
On the development side, Kik has set up a $3 million dollar development fund to incentivize third-party developers. "Up until now, developers haven't had access to a consumer-ready cryptocurrency that can easily be integrated into mainstream apps and platforms," said Kik CEO Ted Livingston. "The Kin Developer Program offers just that, and it also financially incentivizes developers to create natively with Kin, bringing us closer to our goal of becoming the most used cryptocurrency in the world."
The jury's still out on that last sentence, (and the one before it) but here's how they're getting the customers: a very bare bones app that gives the Kin token away to anyone who wants it.
Tron gets a lot of mockery, some of it deserved, but they delivered a serious product: the Tron ICO raised $70 million to create an overhyped but still respectable system for dApps and smart contracts at high speed and throughput.
Kin raised a hundred million dollars. (That's $100M. A tenth of a billion.) And gave us, well, this: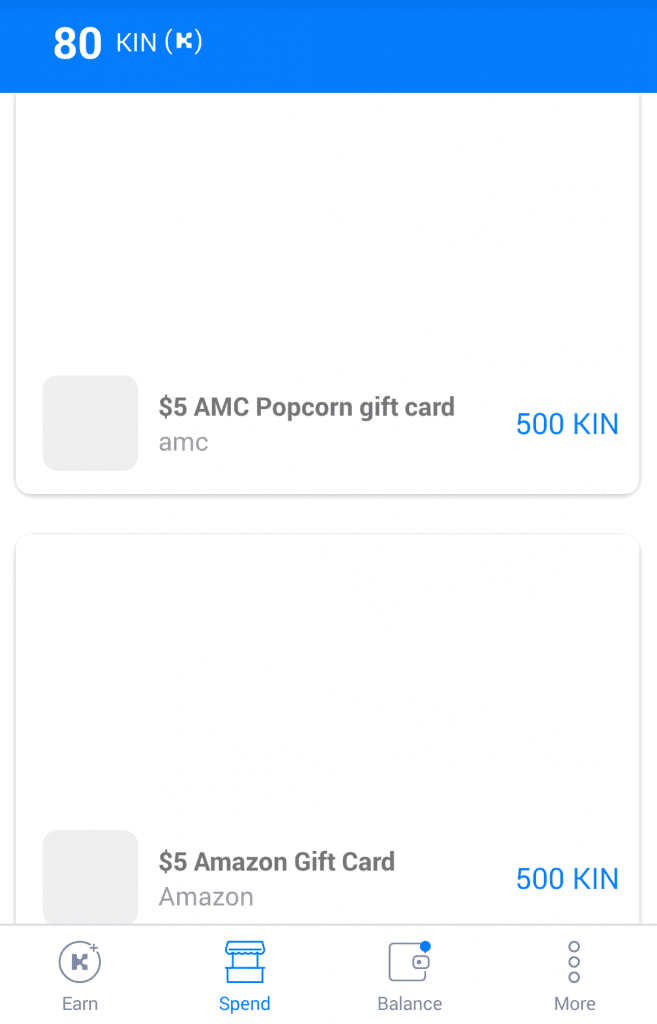 "Bare bones" is an overstatement. It's not even a skeleton, just a sort of wire hanger for later adornment. As for the shopping experience, it's like one of those drab Soviet markets with only two kinds of bread. Here's what you can spend money on:
20% off SoYummy cookbook: 200 KIN
$5 AMC Popcorn gift card: 500 KIN
$5 Amazon Gift Card: 500 Kin
$10 Google Play Gift Card 1000 KIN
$15 Uber gift card 1500 KIN
$25 Airbnb gift card 2500 KIN
And that's it. At around 80 KIN a day, you might even get one of the cheap prizes before you get bored.
Now, the company is subsidizing the ecosystem, and it seems very likely that the menu will grow. Most of those $5 dollar coupons are good deals, considering that they each only cost about ten cents in Kin. And, with a few million captive users, it shouldn't be too hard to find applications on the Kik platform
Kin has invented a clever way to build a crypto ecosystem, and it's got a fair chance at growing.
But it's not worth a hundred million dollars yet, and they'll have to do a lot better than this to suggest that it ever will be.
The author is not invested in Kin but holds other digital assets and currencies.