Korean Police Request LFG Asset Freeze: KBS
The Terra saga continues. According to KBS, South Korean police have asked local cryptocurrency exchanges to freeze assets linked to LFG.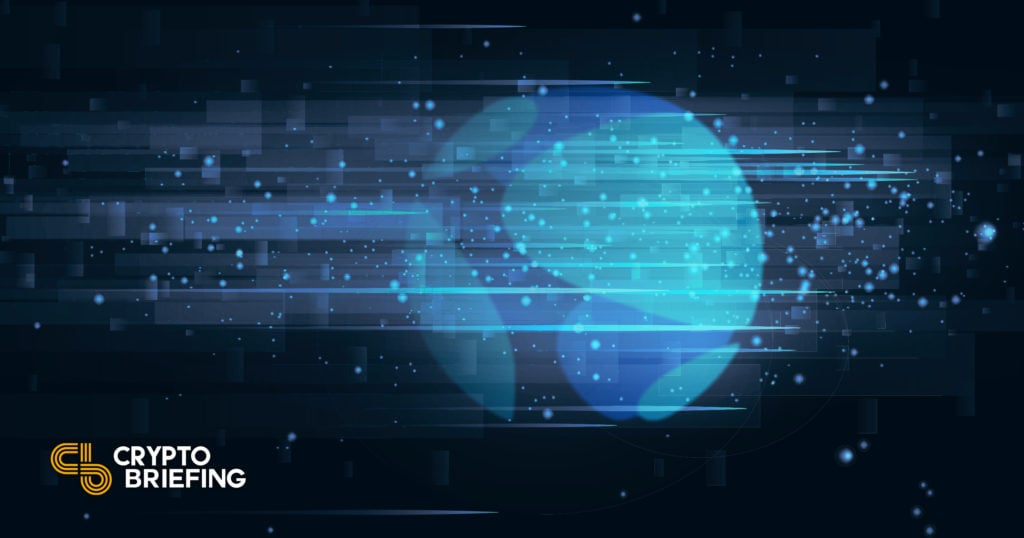 Key Takeaways
South Korean authorities have asked crypto exchanges to freeze assets linked to the Luna Foundation Guard, KBS has reported.
It comes after LFG faced questions over how it had spent its Bitcoin reserves amid Terra's collapse.
Terraform Labs co-founders Do Kwon and Daniel Shin are also facing a lawsuit from a group of South Korean investors in the fallout from UST's depeg event.
Several exchanges are due to meet with South Korea's ruling party to discuss the Terra depeg incident, and whether they should be accountable for investors' lost funds.
Police Investigating LFG
According to KBS, South Korean police want to freeze the Luna Foundation Guard's assets.
Per a Monday report published by the South Korean national broadcaster, the Seoul Metropolitan Police Agency's Cybercrime Investigation unit has asked several local exchanges to withhold funds held in wallets used by the Terra-affiliated non-profit organization. The authorities have put in the request on suspicion of misappropriation of corporate funds, the KBS report said.
It's worth noting, however, that the exchanges are not legally obliged to freeze the funds, and so it is unclear whether they will adhere to the police's request.
It's only the latest development in an ongoing saga surrounding LFG, Terra, and Terraform Labs. Earlier this month, Terra suffered the greatest crash in crypto history when its UST stablecoin lost its peg to the dollar, sending its volatile token LUNA into a death spiral and erasing about $40 billion of value in a week.
LFG, the non-profit established to ensure UST's stability, made efforts to save UST by selling its Bitcoin holdings as the meltdown took hold, but it wasn't enough to stop UST from crashing. LFG has since claimed that it spent more than 80,000 Bitcoin worth $2.4 billion to defend the UST peg, leaving only 313 Bitcoin remaining, in addition to its holdings in UST, AVAX, and a few other digital assets.
However, it hasn't yet published any clear paper trail for all of the missing Bitcoin. Crypto Briefing made multiple requests for details on LFG's transaction history with Terraform Labs and its legal representatives earlier this month but did not receive any form of response.
Terra in Crisis Mode
In the fallout from Terra's collapse, the various entities affiliated with the troubled blockchain have faced a number of controversies and difficult questions from the community. According to local media reports, Terraform Labs owes $78 million—the equivalent of about 40% of the remaining assets LFG claims to hold—in taxes after it began transferring funds to LFG. Those reports raised questions over the company's recent relocation to Singapore, but the company's CEO Do Kwon has since clarified that the move was "a personal decision."
Kwon, along with his co-founder Daniel Shin, is also facing a lawsuit from a group of South Korean Terra investors on allegations of fraud. Moreover, Kwon is reportedly under investigation for running a Ponzi scheme in Anchor Protocol, the Terra application that promised investors stable yields of 20% APY. It was also revealed last week that Terraform Labs' three internal lawyers had left the company.
South Korean legislators are due to meet with Korea's five top cryptocurrency exchanges this week, where it's expected they'll have to answer whether they adequately protected customers from losing their funds on LUNA and UST.
Kwon, meanwhile, last surfaced online to recommend LUNA holders against sending their tokens to a burn address. He's also been endorsing a plan to fork Terra with a new token and UST excluded. The vote closes Wednesday, with 65.24% of respondents in favor at press time.
Disclosure: At the time of writing, the author of this piece owned ETH and several other cryptocurrencies.