KuCoin Launches Mining Pool With Eco-Friendly Incentives
The leading crypto exchange is branching out into Proof-of-Work mining.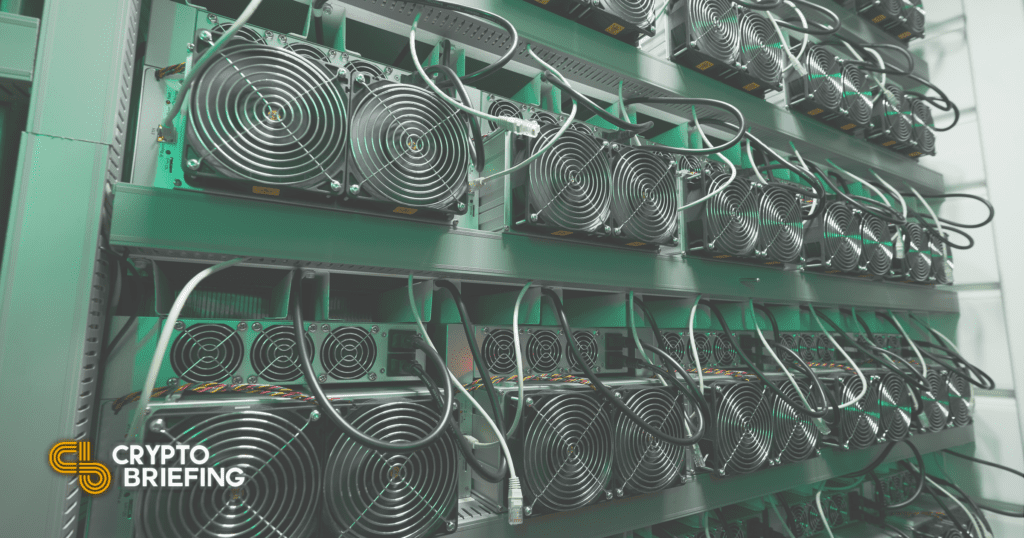 Crypto exchange KuCoin has announced the launch of a Proof-of-Work mining pool, promising fee discounts to miners using renewable energy.
KuCoin Launches a Mining Pool
KuCoin, the sixth largest crypto exchange by volume, has announced the launch of a Proof-of-Work mining pool. The move follows similar plays from Binance, OKEx, and Huobi; which have all previously launched their own mining pools.
Introducing #KuCoin Pool, a brand-new product rolled out by KuCoin. #KuCoinPool is offering #PoW and pool connection to bring stale and consistent earnings to miners.

Join #KuCoinPool to enjoy fees up to 70% off: https://t.co/4cn79WQtE9

More info: https://t.co/RukzoEuQEy pic.twitter.com/aUDkH4zr2v

— KUCOIN (@kucoincom) August 25, 2021
The new pool claims to offer lower mining fees and more efficient rewards for participants. Anyone connecting more than a petabyte of hashpower can receive a 50% discount on mining fees until Nov. 24, with higher discounts for those entering with more mining power. The KuCoin website currently lists the pool's mining fee at 2%, making it competitive with other leading pools after the discount is applied.
Johnny Lyu, CEO of KuCoin, commented on the pool launch, explaining:
"For existing KuCoin users, it will become straightforward to set up their mining devices to generate passive income right away. Miners can benefit from the one-stop mining service platform and its features to get up and running very quickly."
He went on to say that KuCoin's pool aims to provide incentives for environmentally-friendly mining in the future. "Any miner relying on renewable energy will receive mining fee discounts," he stated.
Additionally, KuCoin plans to introduce cloud mining compatibility for its pool in the future, further lowering the entry threshold for would-be crypto miners.
Disclaimer: At the time of writing this feature, the author owned BTC and ETH.