KyberSwap DEX Launches Non-Custodial Limit Orders To Keep Funds Safe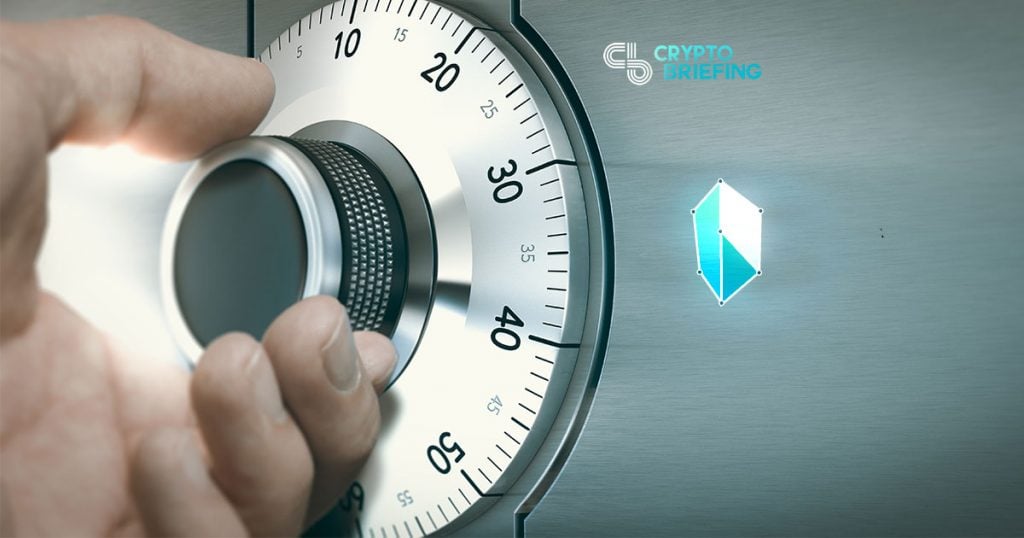 Decentralized exchanges aren't simple, but they become easier to use every day. In the latest improvement to user experience, KyberSwap announced the launch of non-custodial limit orders, allowing users to approve trades in advance without depositing funds with the exchange.
Through this initiative, KyberSwap seeks to break down the typical barriers of trading on centralized exchanges, overcoming obstacles such as KYC while providing a simpler user experience than other DEXes.
The non-custodial innovation also eliminates many of the vulnerabilities of account security, such as the QuadrigaCX collapse which saw millions in cryptocurrencies vanish overnight.
KyberSwap is touted as "a feature-rich DEX with the liquidity advantages of a centralized exchange and is one of the most readily adopted and rapidly growing token swap platforms on the market."
Being a non-custodial exchange, KyberSwap allows for trading directly from the user's digital wallet, with funds remaining on the users' wallet until the trade is executed.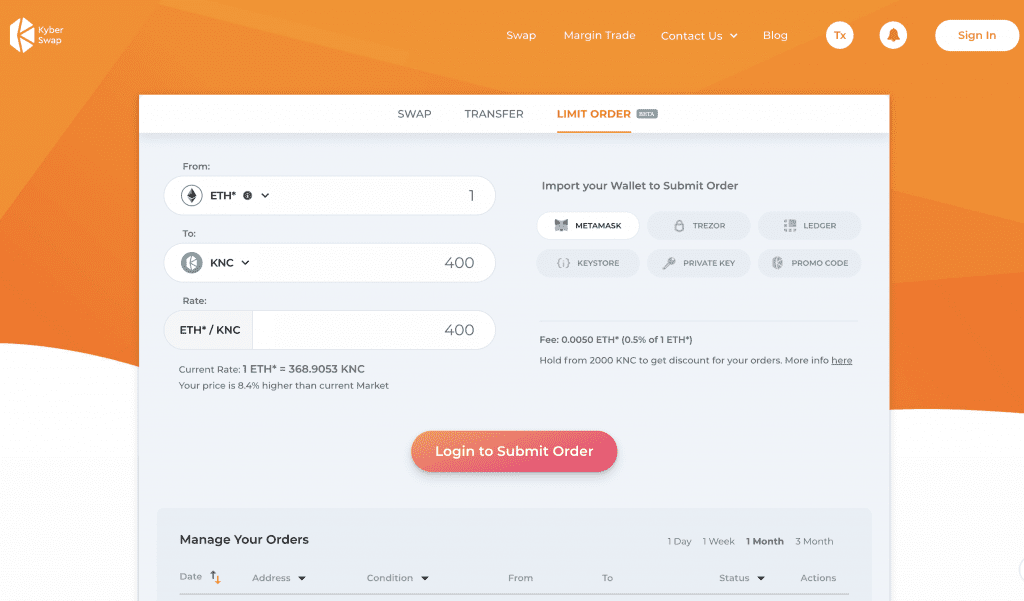 Kyber Swap is based on Kyber Network, an on-chain liquidity protocol that facilitates instant exchanges between smart contract-capable blockchains. At present, the protocol is capable of handling trades in over seventy tokens, and has been incorporated into leading projects such as MyEtherWallet and HTC's Exodus smartphone.
The ability to issue limit orders has been in high demand, explains Loi Luu, CEO and Co-founder of Kyber Network. "We have developed Limit Orders for KyberSwap to fulfill one of the most desired features for any decentralized digital asset exchange platform."
The new functionality allows traders to set-and-forget limit orders, rather than having to manually wait for their target prices. "Adding limit orders allows traders to maximize their strategies," Luu said, "while giving them the freedom to work and focus on other important matters without having to be glued to the screen."
As a DEX, the service is competitive with centralized exchanges, with fees as low as 0.1% on limit orders. Traders can realize "substantial discounts on trading fees" when using Kyber Network Crystal (KNC) tokens, Kyber Network says.
But the most important advantage of non-custodial solutions like KyberSwap is that users maintain custody of their assets at all times, with no need to store keys on exchange wallets.
Additionally, such solutions may save traders and the companies behind the exchanges numerous headaches when it comes to regulation, with the SEC and FINRA recently giving the thumbs up to non-custodial trading.
"We are always looking to provide the best value and user experience for our users and ecosystem," Luu emphasized. "The speed, convenience, and security of a Limit Order feature on KyberSwap is a big step in that direction."