Hack, What Hack? Investors Line Up For Binance Coin
Investors are preparing for the PERL sale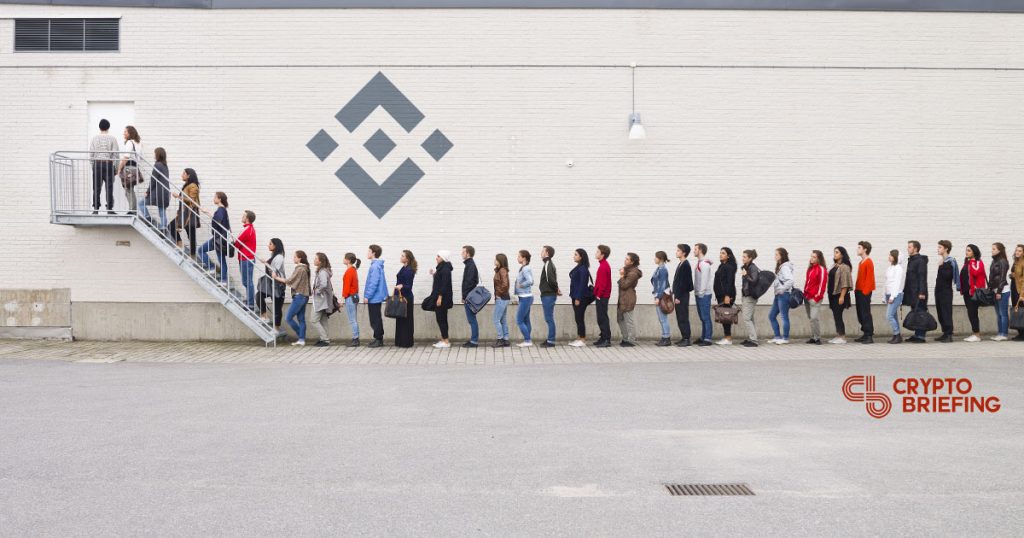 Binance Coin (BNB) is experiencing a sharp rebound as investors buy back into the exchange token. With new IEO rules coming into force tomorrow, the rise may be a vote of confidence from the market following the security breach revealed yesterday.
Binance coin reached $30 this morning, up from $27 yesterday morning. It was the biggest winner in the top ten, with a current market capitalization of $4.7bn.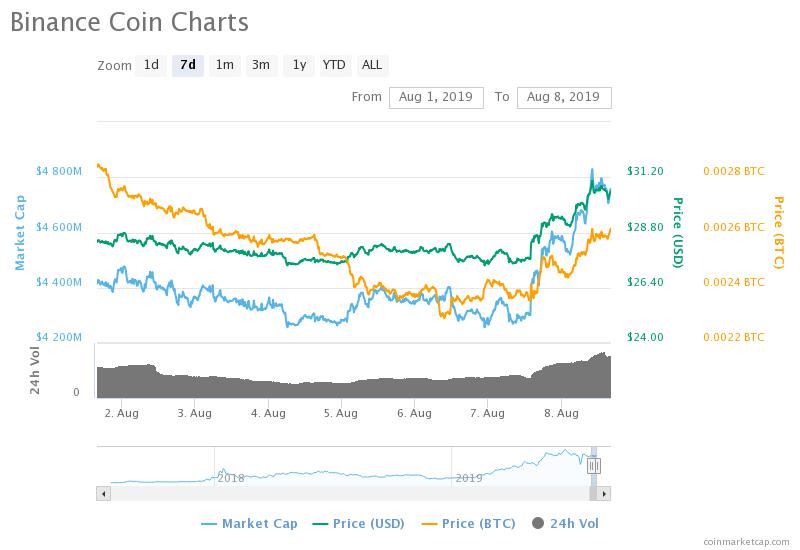 The most active trading pairs were on the Binance exchange, where trades with Bitcoin (BTC) and Tether (USDT) made up almost a third of BNB's total 24h trading volume.
The increase followed reports of a security breach of Binance's user data. Earlier this week, an unknown hacker went public with threats to release 10,000 KYC photos and attempted to extort 300 BTC from the exchange.
Details remain sparse, and the story has taken several twists. According to one version published by CoinDesk, the alleged hacker stole the files from another hacker, working inside the company.
Binance downplayed the severity of the incident, saying the hacker did not have actual KYC files and had recycled a data set stolen in January.
"[N]o evidence has been supplied that indicates any KYC images have been obtained from Binance," the exchange said in a statement, released soon after the hacker's threat went public. "[T]hese images do not contain the digital watermark imprinted by our system."
The statement suggested that these images may have originated from a third-party vendor, contracted in February 2018 to manage new user applications as well as to process information. A spokesperson told Crypto Briefing the exchange had only used the vendor for less than a month.
Most major exchange security incidents – successful or unsuccessful – are followed by price drops. BNB fell by more than a fifth in May when hackers made off with $40M worth of Bitcoin; an attempted hack in March 2018 led to a prompt 25% price drop.
But as the graph above highlights, the KYC story didn't lead to an immediate sell-off. That might be because the story broke before the European and American trading days, or because Binance was quick to allay investor fears.
The rise also coincided with the run-up to the Perlin (PERL) tokensale next month. Binance recently introduced new rules for investors participating in its Launchpad IEO sales, one of which includes random balance checks. Although the exchange has defended the changes, some have suggested it might also be a means to buoy the BNB price.
Launchpad's next sale will be a sale and airdrop for Perlin (PRL) tokens and prospective participants need to have their required BNB balances by midnight tonight. With most investors fleeing the market today, that might explain why Binance has a line out the door.