Circle & Mercado Pago Bring USDC Payments to Chile
Circle partners with LATAM fintech giant Mercado Pago to bring USDC to Chile customers.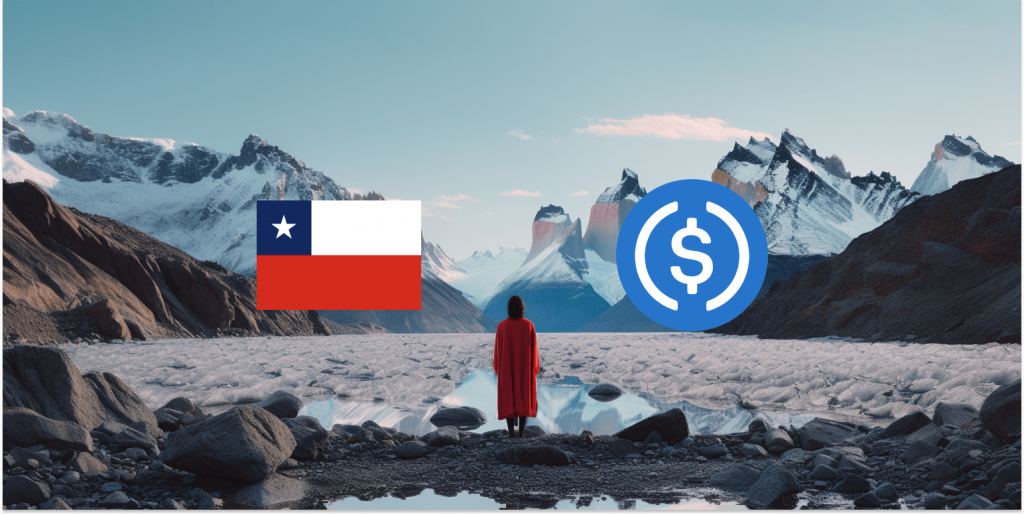 USDC's issuer Circle is partnering with Mercado Libre, often referred to as "LATAM's Amazon" because of its 200M user base. Users of Mercado Libre's fintech service, Mercado Pago, will soon be able to make payments using USDC in key markets, starting with Chile.
1/ The largest fintech in LATAM, @mercadopago, part of Mercado Libre, the Amazon of LATAM with 200M users, is rolling out support for USDC in key markets, starting with Chile. Momentum for USDC and digital dollars building around the world! https://t.co/3mNQxXvNUC

— Jeremy Allaire (@jerallaire) August 29, 2023
Over two million residents of Chile are already Mercado Pago users, as noted by Matías Spagui, Director of Mercado Pago. The collaboration aims to provide Chileans access to the benefits of a digital dollar, promising secure, transparent, and rapid transactions.
This year, Visa became the first payment network to settle USDC transactions on Ethereum. Data from Defillama shows that Ethereum secures around 84% of all USDC circulation. Ethereum holds $21.3 billion in USDC, followed by Arbitrum with over $700M or 2.81% of the total USDC circulating supply. Solana has a 2.5% share, while Polygon and Avalanche each hold 2.4%.
Matías Spagui, Senior Director of Mercado Pago, commented, "With the launch of this stablecoin we seek to diversify access to cryptocurrencies and offer the more than two million Mercado Pago users an alternative that matches the value of the dollar."
Rachel Mayer, VP of Product at Circle, also shared that "Latin America is emerging into an epicenter for the digital economy with flourishing innovation and enthusiasm about digital dollars."