Latin America Continues Steps Toward Bitcoin Adoption
Two crypto regulatory updates have come out of Mexico and Brazil.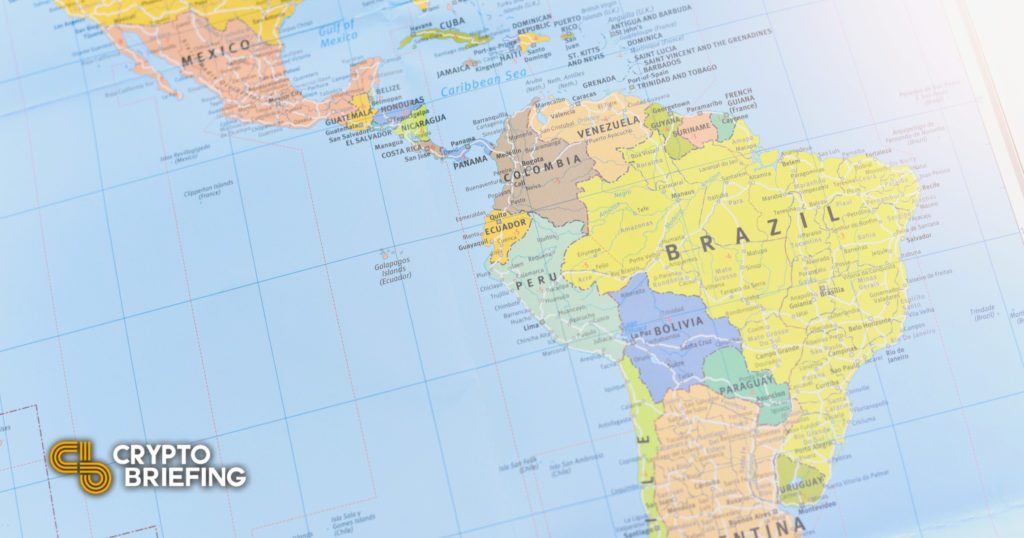 Key Takeaways
Politicians in Latin American countries are warming up to cryptocurrencies.
Indira Kempis, a Mexican Senator will present a new bill aiming to make Bitcoin legal tender.
In Brazil, the Senate's Economic Affairs Committee recently passed a 2019 bill that recognizes crypto markets.
Two Latin American nations, Mexico and Brazil, have taken initial measures toward Bitcoin adoption.
Crypto Interest in Latin America Grows
More Latin American countries are exploring cryptocurrency regulation.
Since El Salvador adopted Bitcoin as a legal tender in September 2021, crypto awareness in Latin American countries has continued to grow. Politicians in Argentina, Brazil, Panama, and Paraguay have become more open to Bitcoin and other cryptocurrencies due to El Salvador's influence and as a potential solution to inflation.
Just this week, new updates have come out of Mexico and Brazil. News publication El Salvador in English reported that Indira Kempis, a politician from Mexico's Senate, says she will present a crypto bill that emulates El Salvador's Bitcoin law, making the top crypto asset legal tender in Mexico. Kempis has been pro-Bitcoin ever since she took office in 2018 as a member of the Mexican Senate—the Mexican Congress's upper house.
Whether there will be enough support from other Congress members for Kempis' Bitcoin bill remains to be seen. Four months earlier, Mexican president Andrés Manuel López Obrador publicly stated that the country had no plans to adopt Bitcoin as legal tender.
Kempis is not the first politician advocating to make Bitcoin legal tender in Mexico. Eduardo Murat Hinojosa, a member of the lower house of Mexican Congress, had previously announced in a June 2021 tweet that he would be "promoting and proposing a legal framework for crypto coins."
Regardless of whether it proceeds to become a law, the draft bill from Kempis will likely open up a dialogue among policymakers regarding Bitcoin's role in the Mexican economy. Rather than making Bitcoin legal tender, the Mexican government might instead regulate the sector so crypto firms can freely do business. Just last week, Coinbase allowed crypto users in Mexico to exchange their crypto assets into Mexican pesos—an example of how the crypto space is expanding in the country.
While Mexico may soon see its first bill to propose making Bitcoin a legal tender, another Latin American nation, Brazil, is taking steps towards regulating the crypto sector. On Tuesday, the Senate's Economic Affairs Committee in Brazil passed a 2019 bill that contains legislation on crypto assets. The bill "recognizes and regulates" the cryptocurrency market per an official statement.
The same bill also contains proposals for tax incentives for Bitcoin mining done with renewable energy sources. While the bill legalizes crypto activity in Brazil, it also aims to clamp down on money laundering, tax evasion, and other illicit activities using crypto assets. The proposed bill will soon head to the Senate floor to be voted on by Brazilian legislators.
Disclosure: At the time of writing this piece, the author owned ETH and several other cryptocurrencies.