Argentina May Adopt Bitcoin to Curb Inflation
The country's president has weighed in on cryptocurrency adoption in the country.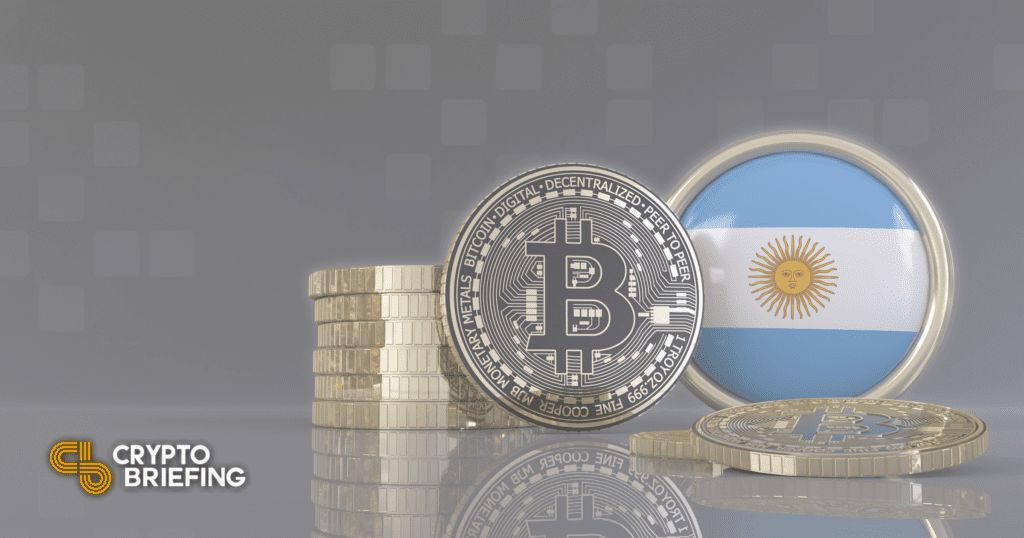 Argentine president Alberto Fernández has made several positive comments regarding cryptocurrencies, suggesting that the country could adopt Bitcoin to curb its rampant inflation.
Argentina Eyes Bitcoin Adoption
Argentina joins the growing list of South American countries contemplating cryptocurrencies.
In an interview on the Caja Negra YouTube channel, president Alberto Fernández made several comments regarding cryptocurrencies, suggesting that the country is open to integrating them into its financial system.
In the video, Fernández shared his outlook on cryptocurrencies, saying that their rise was "irreversible" and that crypto has the potential to "nullify inflation." When asked if the country might adopt a central bank digital currency, or even make Bitcion legal tender, Fernández said "there is no reason to say no."
However, the president went on to temper his remarks in a tweet, clarifying a more balanced approach, stating:
"The conversation surrounding cryptocurrencies is a global one. And I must confess that it is a matter that needs to be treated with care. For me, there is still a lot I don't know about cryptocurrencies. But there's no denying it, perhaps it's a good path to take."
Decades of inflation have devalued the Argentine pesos, with little sign of the situation improving. In response, many Argentinians have looked to Cryptocurrencies as safe-haven assets. Bitcoin and Ethereum have historically sold at a premium in Argentina as investors scramble to secure their wealth.
The growing demand for crypto assets, coupled with the country's energy subsidies, has led Bitcoin miners to set up shop in Argentina. There are currently over 20 large-scale mining operations running in the country, backed by industry leaders such as Canadian firm Bitfarms.
President Fernández's comments come after El Salvador announced in June that it would become the first country in the world to make Bitcoin Legal tender. Since then, several Latin American countries have also expressed interest in cryptocurrencies. Leaders in Brazil, Panama, and Paraguay have all posted endorsements, signaling a growing appetite for digital assets in the region.
Disclaimer: At the time of writing this feature, the author owned BTC and ETH.