Layer 1 Tokens Plummet as Crypto Market Dips
Weakness in the market has hit Layer 1 projects hard.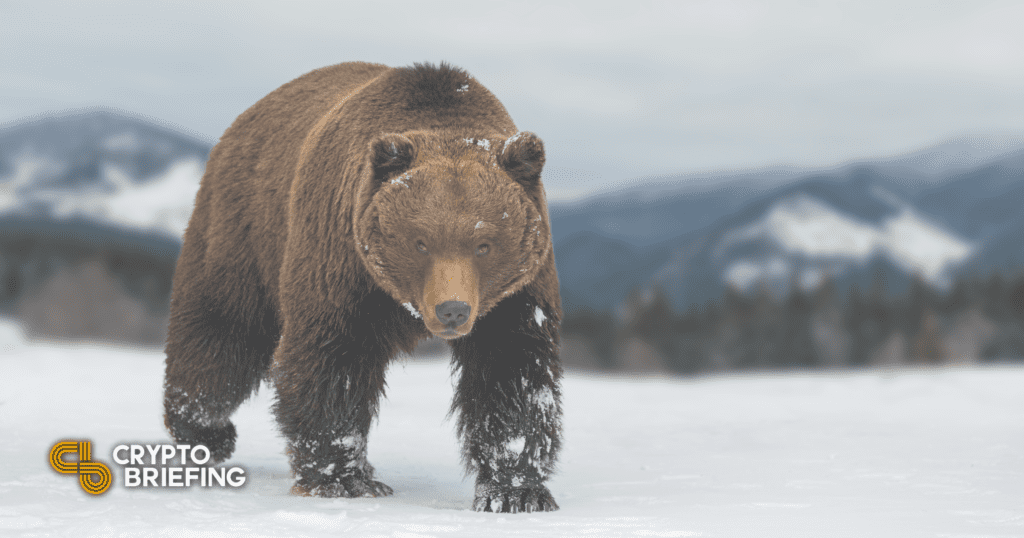 Several Layer 1 tokens have seen significant losses today as Bitcoin retraces.
Layer 1s Experience Pullback
After a month of meteoric gains and new all-time highs, Layer 1 tokens appear to be correcting.
Some of the biggest Layer 1 blockchains have plummeted over the past 24 hours as the wider crypto market continues to trend lower.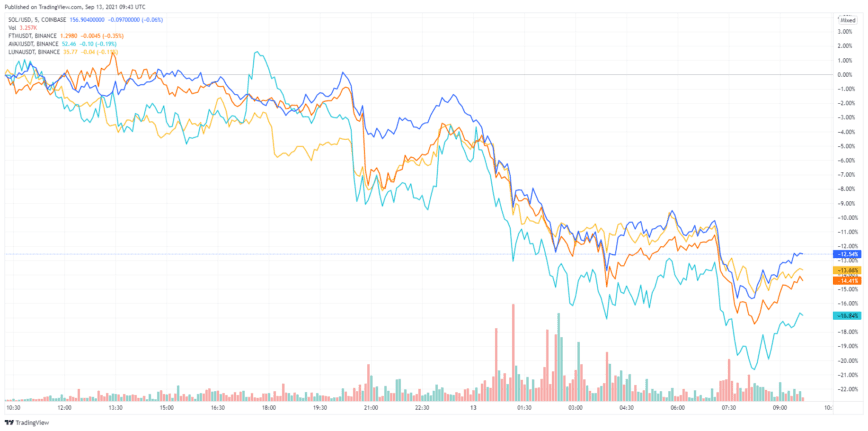 One of the biggest gainers over the past month, Fantom, has also seen the most violent pullback. The token registered a new all-time high of $1.92 last week but has since retraced over 33% to $1.25. While the FTM token has recovered slightly, it is still down more than 16% in the last 24 hours.
Solana has also been hit hard. Like Fantom, peak euphoria drove up the SOL token's price to an all-time high of $213.47 last week, but it's since experienced a sharp pullback. Solana is currently down 12% today, trading at $153.77.
Avalanche (AVAX) and Terra (LUNA) have fared better due to bullish news driving up prices over the weekend but have still registered double-digit losses. Both tokens are down over 13% respectively but are trading higher than last week when Fantom and Solana made new all-time highs.
With no major bearish news for Layer 1s, over-exuberance in the market and Bitcoin trending lower are likely to explain the drop. It is a well-established phenomenon that when Bitcoin falls, other tokens are hit harder, and today seems like no exception (Ethereum, the second-largest cryptocurrency by market cap that often follows Bitcoin in price action, has also dipped today). The world's largest cryptocurrency is down 3.25% over the last 24 hours, trading at around $44,600 at the time of writing.
Disclaimer: At the time of writing this feature, the author owned BTC, ETH, and several other cryptocurrencies.