Legendary House DJ Carl Cox Tokenizes New Music on Ethereum
Carl Cox joins a growing list of musicians to release an NFT on Ethereum. Dropping as part of crypto art show Future Art, the collection will feature exclusive music from Cox.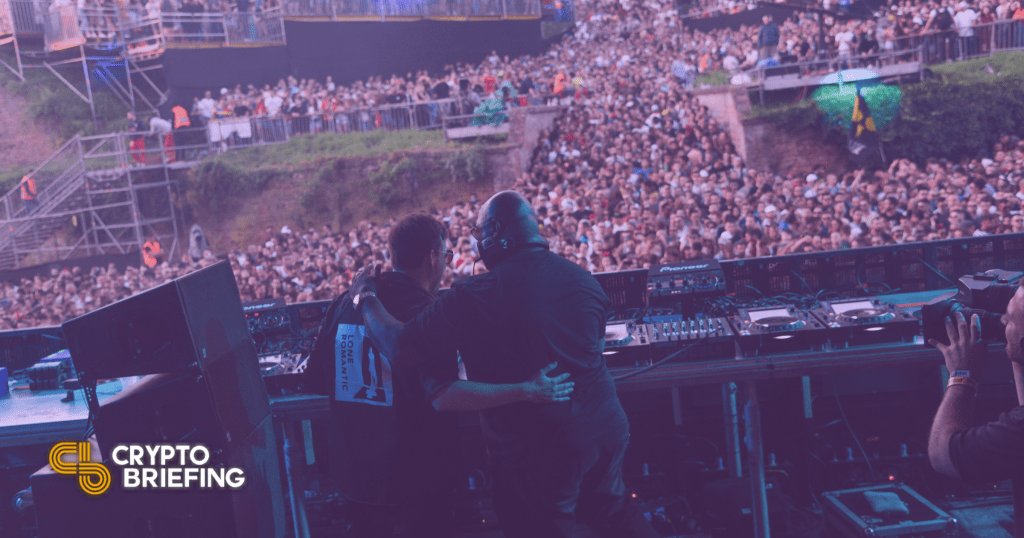 Key Takeaways
Carl Cox is releasing his first NFT collection in collaboration with Hipworth. The series will feature exclusive music from Cox.
The drop will be unveiled as part of crypto art show Future Art.
The British DJ is the latest musician to jump on the NFT bandwagon as the space grows.
Carl Cox is releasing exclusive new music in digital collectible form. It's set to drop on Nifty Gateway as part of next week's crypto art event Future Art.
Carl Cox Adds to NFT Hype
Carl Cox, one of the world's most prolific DJs, is releasing a series of digital collectibles.
The British superstar is lining up exclusive music for the drop, accompanied by visuals from popular NFT artist Hipworth. It's set to be released as part of Future Art, a crypto art show in Sydney next week. The two-day event begins on Jan. 15.
Cox announced details of the drop on Twitter yesterday. "This is [a] really amazing innovation in digital technology," he said.
Dance Music legend @Carl_Cox talks about his 1st digital collectible drop on @niftygateway as apart of @FutureArt_ .
Includes exclusive new music with visuals by @hipworth_

"This is a really amazing innovation in Digital Technology" –@Carl_Cox #CryptoArt #FutureArt #Sydney pic.twitter.com/veL2tgrsfU

— Future Art (@FutureArt_) January 7, 2021
Cox's NFTs will be listed on Nifty Gateway, a digital collectible platform run by the cryptocurrency exchange Gemini.
It's Carl Cox's first hint of interest in the digital assets space. He's best known for his work as a house and techno producer, remixer, and selector. He's been DJing internationally for over three decades and was widely known for his close ties to Ibiza. He held a long-running residency at the beloved nightclub Space Ibiza up until its closure in 2016.
NFTs like those Cox is releasing are a kind of digital token—they live on the Ethereum blockchain and can encompass digital art, music, and more.
Music in NFT Form
Cox's collection is yet to be listed on Nifty Gateway, though several other similar projects have cropped up recently.
Deadmau5, another of the world's biggest DJs, dropped a series called RAREZ via Worldwide Asset eXchange in December 2019. The collection featured digital cards akin to classic games like Pokémon or Magic the Gathering.
RAC, who put out a tokenized version of his "BOY" album on mixtape last year, released a three-part NFT series called "Elephant Dreams" via SuperRare, which sold for a combined total of 111 ETH (around $140,000 at today's prices). Each piece was unique and featured exclusive music from RAC accompanied by visuals.
The U.S. DJ 3LAU has also embraced the format, minting one-of-a-kind tokens representing songs in his music catalog. He also joined forces with visual artist Slime Sunday for a Nifty Gateway drop in October.
The possibilities of a tokenized world have also caught on among some of rap's biggest names in recent months.
The American rap star Lil Yachty recently raised $16,050 for a crypto collectible. It was released to celebrate the launch of his new social token, $YACHTY, released via the social money app Fyooz. Soon, Lil Pump will drop his own token via the platform.
Disclosure: At the time of writing, the author of this feature owned ETH, among a number of other cryptocurrencies.