Legendary Soccer Club AC Milan to Launch Fan Token
AC Milan is launching their ACM fan token via the social platform Socios.com.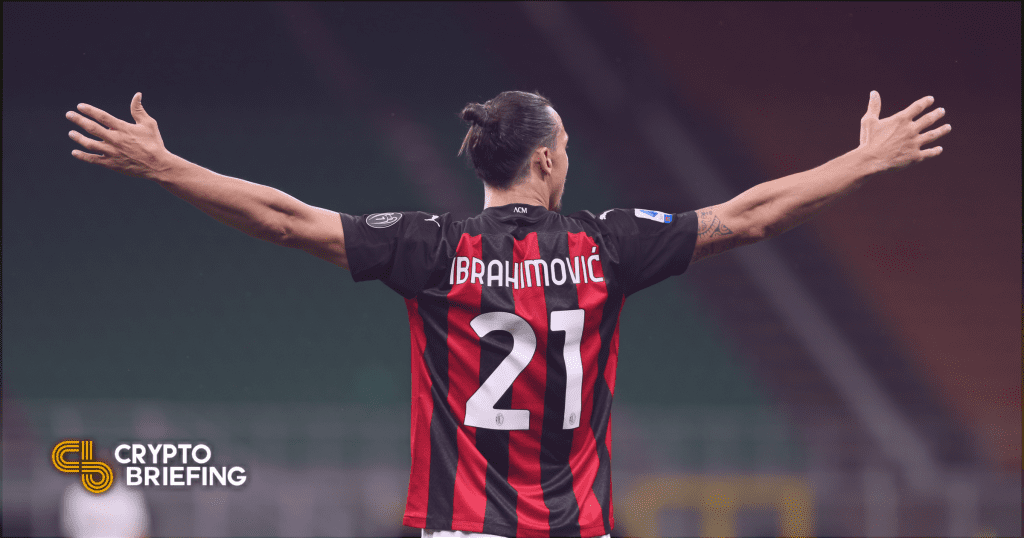 Key Takeaways
AC Milan is launching a fan token via the social platform Socios.com.
Holders of the token will gain access to key voting decisions, as well as special rewards and experiences.
Other notable soccer clubs on Socios include FC Barcelona, Juventus and Paris Saint-Germain.
AC Milan is launching a fan token. Owners of ACM will be able to vote in key club decisions and benefit from rewards.
AC Milan Moves On-Chain
AC Milan is moving onto the blockchain.
The legendary soccer club has partnered with the tokenized sports exchange Chiliz to release a fan token.
ACM will be available via Socios.com, a social platform powered by Chiliz. Alexandre Dreyfus, CEO and founder of Chiliz and Socios.com, said in an announcement post:
"The AC Milan partnership is a great start to a year in which we will work harder than ever on our mission to fully establish fan tokens as the ultimate fan engagement tool and as a powerful new revenue generator for the sports industry."
AC Milan also took to Twitter to share the news.
🔴⚫ #SempreMilan https://t.co/NTi2pn4KuK

— AC Milan (@acmilan) January 18, 2021
Owners of ACM will have a say in key decisions affecting the club via polls. They'll also gain access to VIP rewards, promotions, and other unique experiences.
Fan tokens are a nascent innovation that leverages the power of blockchain to engage with an audience.
Several popular musicians have also embraced the technology in recent months, and Chiliz has already launched tokens for several major soccer clubs, including FC Barcelona, Juventus, Paris Saint-Germain, and AS Roma. The Socios app has received 450,000 downloads, and over 14 million tokens have been sold. The leading cryptocurrency exchange Binance has listed many of the Chiliz tokens for trading.
The Italian club has won the Champions League trophy seven times, and it has an estimated fanbase of 450 million.
The ACM token will be available on Socios.com "in the coming weeks," according to the announcement post.