Lightning Network's Bitcoin Capacity Tripled in 2021
The second-layer network has grown significantly in Bitcoin capacity over the course of the year.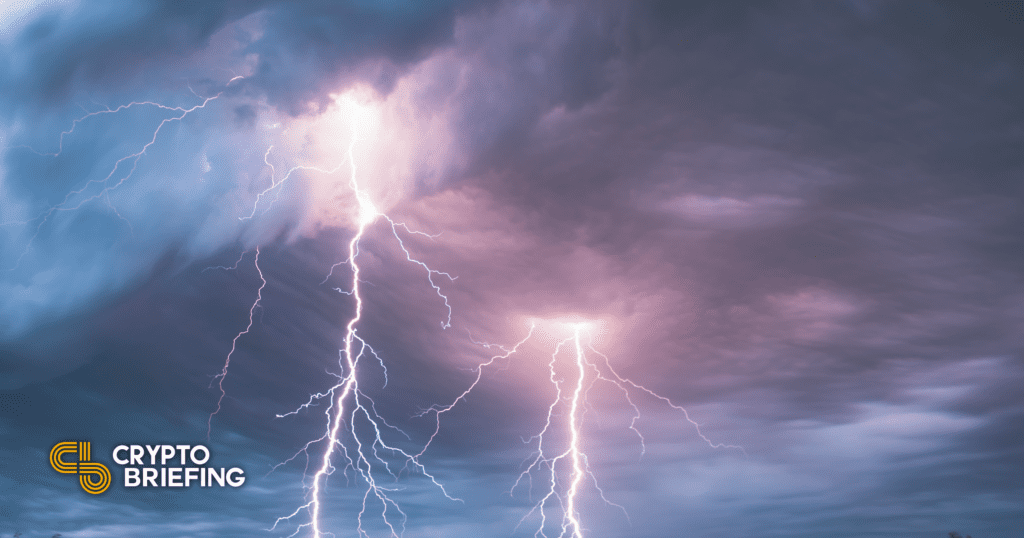 Key Takeaways
The Lightning Network's total Bitcoin capacity has nearly tripled over the course of this year.
Payment channels on the Lightning Network hold 3174 BTC today as opposed to 1060 BTC in January 2021.
The Lightning Network's growth coincides with a surge in demand for quick and inexpensive Bitcoin payments.
The Lightning Network registered explosive growth in 2021, as its capacity nearly tripled over the course of this year.
Lightning Explodes in Bitcoin Capacity
The Lightning Network has experienced dramatic growth this year, as the network's capacity (ie. the amount of Bitcoin locked in payment channels) has risen significantly.
Payment channel capacity has roughly tripled, according to data provided by crypto analytics provider Glassnode. Currently, Lightning has over 3174 BTC capacity, up from 1060 BTC on January 1, 2021.
The same insights from the firm also show that during the year, the total number of Lightning payment channels more than doubled, rising from roughly 37,000 to just over 80,000.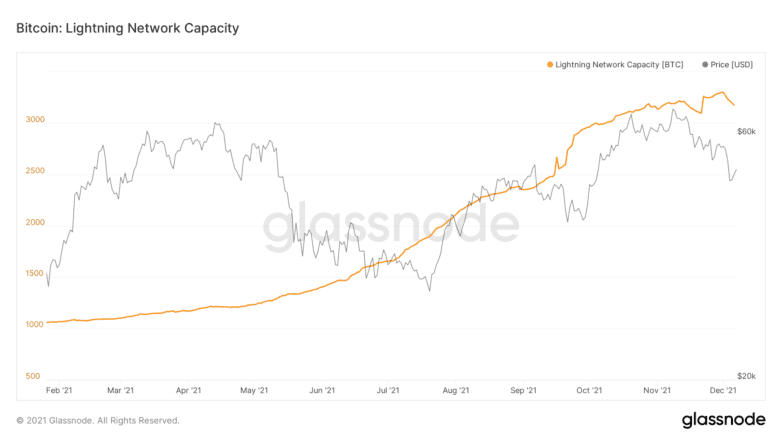 Service Grows in Popularity
The Lightning Network mitigates issues seen on the Bitcoin mainnet such as slow transaction speeds and high fees. Its growth has coincided with all-time high prices as well as a string of catalysts that fueled the demand for quick Bitcoin payments.
After adopting Bitcoin as legal tender, El Salvador integrated Bitcoin payments using Strike, a payments service based on Lightning.
Furthermore, one of the largest social media platforms, Twitter, also adopted Lightning to enable Bitcoin tips. This occurred under the leadership of its former CEO, Jack Dorsey, a vocal Bitcoin proponent.
On Monday, Dorsey's unrelated Spiral project presented the Lightning Developer Kit (LDK) in a YouTube video. The LDK aims to overcome issues that make it difficult for developers to add Lightning capabilities to web and mobile applications.

Today, Bitwage announced the world's first salary payments paid in Bitcoin through the Lightning Network.
Disclosure: At the time of writing, the author of this piece owned ETH and other cryptocurrencies.