Lisk Price Up 30% Ahead Of Mainnet Launch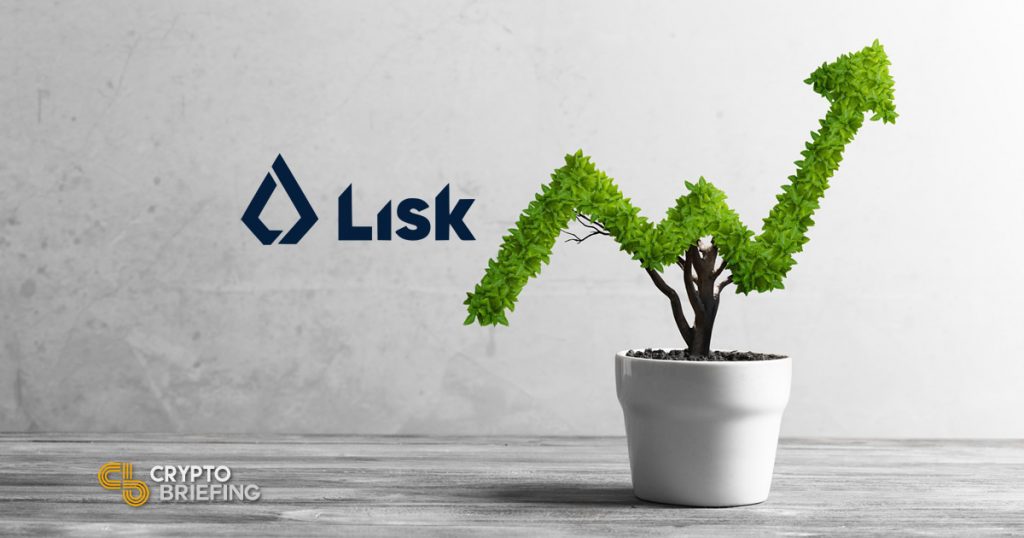 The Lisk price continues its upswing on Saturday, as excitement builds ahead of the project's mainnet launch next week.
Lisk (LSK) tokens are up by over 30% since it began rising on Thursday; from just under $4, the Lisk price rose to $4.70 by Thursday evening. Lisk broke through the $5 barrier at the end of Friday and is trading at $5.30 at the time of writing. The coin's total value has so far increased by $150m over the two days.
Lisk is a decentralized application network, which uses sidechain architecture to scale effectively. This prevents unexpected strain or heavy traffic on a particular dApp from bringing down the network's overall performance.
Lisk announced the launch of the mainnet last week. Lisk Core 1.0 – the foundation for dApp developers to build their own sidechains – would transition onto the mainnet when the network reached a block height of 6,901,027: expected to take place no sooner than August 29th.
---
The Lisk price raises the project's awareness
Lisk places less emphasis on the blockchain's 'disruptive' lexicography; instead, it opts to improve and adapt the existing web status quo to decentralized ledger technology (DLT).
Part of this comes to making blockchain development as accessible as possible. The platform uses Javascript: the most popular coding language, familiar to most developers and used in the majority of websites.
In the past, Lisk made efforts to strike up partnerships with existing internet companies. In 2016 – its nascent stage – the project announced an agreement with Microsoft's cloud computing service, Microsoft Azure. Some Lisk followers have suggested that the noticeable lack of updates suggests the partnership has been shelved or quietly dropped.
The platform faced some criticism for its slow pace of development. Lisk Core, which went into beta-release in mid-February, was supposed to launch in September. The project said having its code peer-reviewed took time before it could then begin transitioning onto the mainnet.
Although it has had less publicity in the past, a marked Lisk price surge will attract new users into its ecosystem. The first sidechain project to launch on the platform, MADANA, is set to begin its pre-sale for its PAX tokens on the 1st of September.
Lisk went through a major rebranding campaign in February and their booth was one of the biggest at New York's Consensus Conference back in May.
That said, the continuing ascent of the Lisk price could be the best means to increase awareness of the project.
Disclaimer: The author is not invested in any cryptocurrency mentioned in this article, but holds investments in other digital assets.