Litecoin Hashrate Down 40%: Are Miners Leaving LTC?
Confidence in the network is shaky.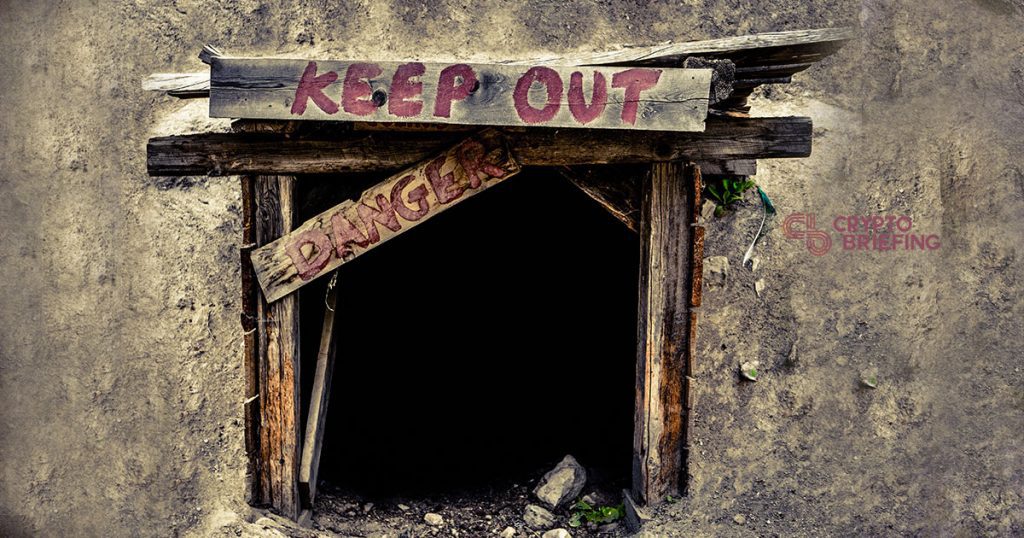 The Litecoin hashrate has dropped precipitously, suggesting that fewer miners are securing the network, and potentially exposing it to malicious agents.
Data from BitInfoCharts indicate that the Litecoin hashrate has dropped by nearly 40% from mid-July. After reaching an all-time high of 523 TH/s on July 14th, the network hashrate fell to 318 TH/s a little more than a month later.
Litecoin's hashrate showed little movement since then. At the time of writing, it stood at 319.4TH/s – a loss of more than seventeen percent over the past month, and 39% from the all-time high.

Meanwhile, Bitcoin's hashrate continues its slow ascent, as Crypto Briefing reported yesterday. Mati Greenspan, senior market analyst at eToro, highlighted yesterday that the BTC network is now six times stronger than it was at the time of the last all-time high in December 2017.
Mining requires high capital expenditure. Analytics site CryptoCompare calculated that even the most powerful Bitcoin ASICs, with 40TH/s hashing power, will only deliver a profit of $5 per day.
The increase in Bitcoin's hashrate is likely due to large-scale miners, for whom expansion is economically viable and worth investing in for the long-term.
---
As Block Rewards Fall, So Does Litecoin Hashrate
Litecoin's halving event took place on August 5th, when the block reward dropped from 25 LTC to 12.5 LTC. At the time, the market's response was muted. Litecoin Foundation Director, Franklyn Richards, told Crypto Briefing that it was a sign of a maturing space, which can price-in changes without sudden swings.
But the extended drop in hashrate – combined with a 33% drop in the LTC price – suggests that this may not be the case. Last month's halving could have seriously affected mining profitability and priced out smaller operations.
Litecoiners have raised concerns about the financial state of the Litecoin Foundation, after leaked conversations suggested that development had come to a standstill. Litecoin founder Charlie Lee announced last month he would personally fund development until the Foundation becomes financially self-sustaining again.
As SIMETRI analysts have highlighted, Litecoin has had a noticeably weaker rate of development compared to its rivals: "there are more promising blockchains, which are more scalable, can process more and faster transactions with lower transaction fees, and offer multi-functional solutions."
Unlike Bitcoin, confidence in Litecoin is already shaky. Some miners may not consider it worthwhile to continue securing the network, especially if a low LTC price makes it hard to realize an immediate profit.
However, the network could pick up again. This isn't the first time mining declined; LTC hashrate fell by more than 53% between May and December of 2018.