Litecoin Inches Towards Privacy With New Grin Dev
Mimblewimble could put Litecoin back on the radar....or take it off the radar....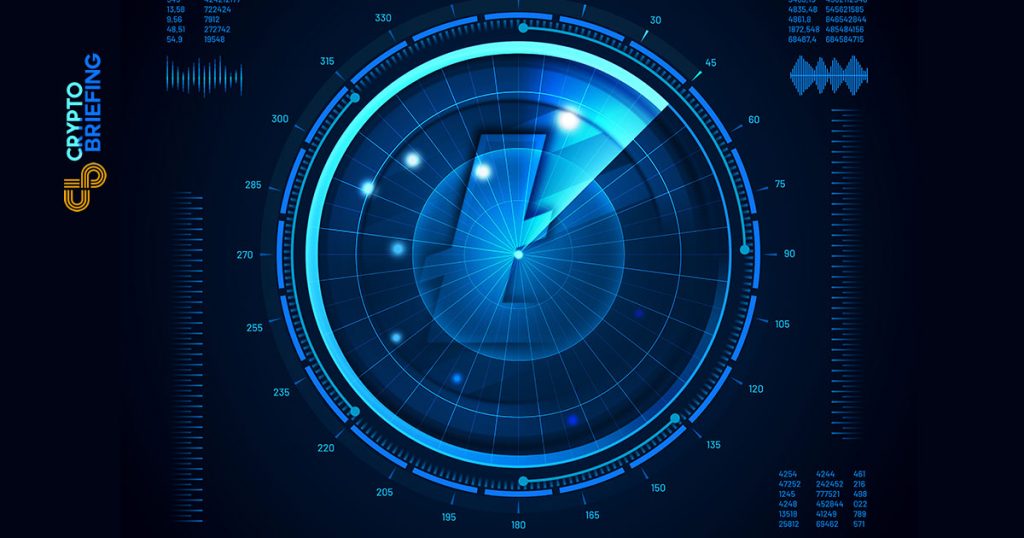 Since January, Charlie Lee has been teasing at plans to introduce confidential transactions to Litecoin. However, the announcement was followed by a long stretch of radio silence, and followers were left wondering if they would ever see the promised privacy features.
Hope was restored on Tuesday, when Lee announced that a new developer has joined Litecoin's privacy project. Grin developer David Burkett will join the Litecoin team, along with another developer under the pseudonym 'ecurrencyhodler' as well as Lee himself.
Updates on MimbleWimble progress:@davidburkett38, the main developer of Grin++, is now working with @ecurrencyhodler and I on the design. We've been ironing out the mechanism of getting LTC in and out of MW/EB. Also figured out how to handle MW fees in a clean way.

Asparagus! pic.twitter.com/MimlpNbclT

— Charlie Lee (@SatoshiLite) August 20, 2019
---
Grin++ Gets Involved
Litecoin's confidential transactions will rely on the Mimblewimble privacy protocol, as originally planned. These features will also make use of Litecoin's extension blocks, which allow optional features like Mimblewimble to be added without the need for Litecoin to undergo a full hard fork.
Burkett is closely tied to Grin, which along with Beam is one of two major Mimblewimble coins. Although both are fairly minor in terms of market cap (ranking #85 and #92 respectively), both projects have helped Mimblewimble gain visibility. Litecoin could prove to be Mimblewimble's big break.
The Litecoin Foundation has also paid it forward: Burkett leads development on Grin++, a wallet and client that is designed to be more user-friendly than the default Grin client. Yesterday, the Foundation donated 1.5 BTC (about $16,000) to Grin++ for a security audit, bringing the project closer to its $30,000 fundraising goal.
---
Slow Development On Privacy
Litecoin's newfound commitment to privacy comes just eleven days after a leaked conversation revealed that Lee's privacy efforts were stuck in Limbo. "I've … tried to find someone else to lead the [Mimblewimble] project," Lee explained earlier this month. "Progress is being made. Just not as fast as people like, I guess."
One day later, Lee followed up on the leaked conversation by stating publicly that he would try to "get the ball rolling on [Mimblewimble] once again." Lee also emphasized that he would not provide a deadline, meaning that Litecoin may not launch privacy features by the end of 2019, as he had originally stated.
Development has indeed been slow. Prior to today's announcement, the last significant news about Litecoin privacy was in February, when Beam announced cooperation with the Litecoin Foundation. That partnership has yet to bear fruit.
---
Does Litecoin Need Privacy?
Privacy might be more important now than ever before. Recently, Binance observed a large-scale dusting attack on Litecoin wallets, and Glassnode later reported that nearly 295,000 LTC addresses had been dusted. This dusting attack could have been harmless, but it could also be used to analyze addresses and identify their owners.
Meanwhile, some users are concerned that privacy features could introduce regulatory issues. For example, Coinbase UK recently delisted Zcash due to its privacy features. It's possible that the optional nature of Litecoin's privacy features will make it less of a target when it comes to delisting, but there is no guarantee.
Litecoin's shift to privacy also represents a turn away from promotion. "I believe it's time now for me to shift focus from adoption back to development," Lee recently posted on Twitter. But there's no clear dividing line – an improved privacy protocol could be a major boost for Litecoin's struggle for adoption.