Litecoin Plays For K-Pop Fans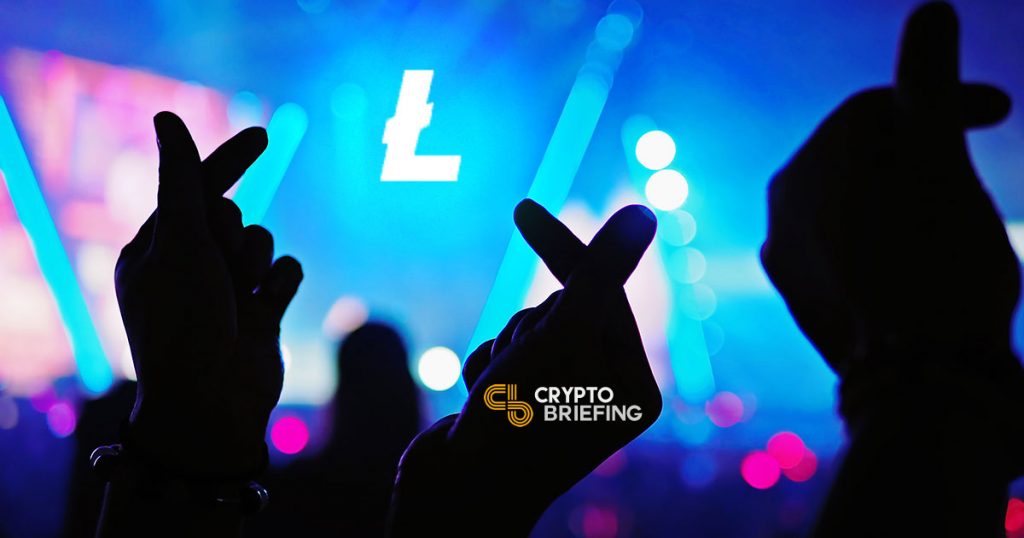 You might not know this piece of history, but it took a boy band from South Korea to displace Justin Bieber as top social artist at the Billboard Music Awards in 2017.
Mastermind marketer and Litecoin creator Charlie Lee is now capitalizing on K-Pop fever, and the Litecoin Foundation is going where no leading crypto has gone before: onto the stage with Korean music idols.
The foundation has announced a new partnership with C&U Entertainment to bring K-Pop sensations, including Kim Jong Kook and Ailee, to U.S. fans. Litecoin is capitalizing on the rising demand for the music, once again proving itself one of the few projects that can unite rather than divide the crypto community.
adoption of one coin is good for the rest of us too. Go @SatoshiLite https://t.co/CMXOzRk7Cz

— CZ 🔶 Binance (@cz_binance) February 27, 2019
The Feel the K-Pop Concert, with a star-studded lineup, will be held at George Mason University's EagleBank Arena on April 6th. Litecoin representatives will be there to educate screaming fans about the No. 5 cryptocurrency.
In a statement, Charlie Lee said:
"These entertainers have millions of followers across the globe, who in large part, are familiar with cryptocurrency and are historically early adopters of new technologies. The ability to tap into this type of audience through education and real-world use cases can be really powerful for Litecoin."
The Litecoin Foundation has also earmarked a number of ULTRA VIP tickets that can only be purchased with LTC. According to the announcement, "[these] tickets, which will offer the best seating and experience in the arena, will soon be available on the Litecoin Foundation's website."
---
Litecoin Ready to Rumble
Meanwhile, the music scene isn't Litecoin's only foray into mass media.
This weekend UFC fighter Ben Askren, one of Litecoin's biggest promoters, will be facing off against former Welterweight Champion Robbie Lawler in Las Vegas. The Litecoin Foundation is sponsoring Askren, so we know who they will be rooting for.
Pumped for @LTCFoundation to sponsor me for UFC 235! @SatoshiLite @johnkim77 #ltcwestcoast #ltceastcoast pic.twitter.com/oV0bzey2XA

— Funky (@Benaskren) January 15, 2019
If Litecoin plans to make sponsoring pop music a habit, they don't need to stop with Korea. The Jonas Brothers are dropping new music this week, including a single called "Sucker." That could go over well in the crypto community.
---
The author is invested in digital assets, but none mentioned in this article.