Long Bitcoin is World's "Most Crowded Trade": Bank of America Survey
The report adds that crowded trades often point to a relative top.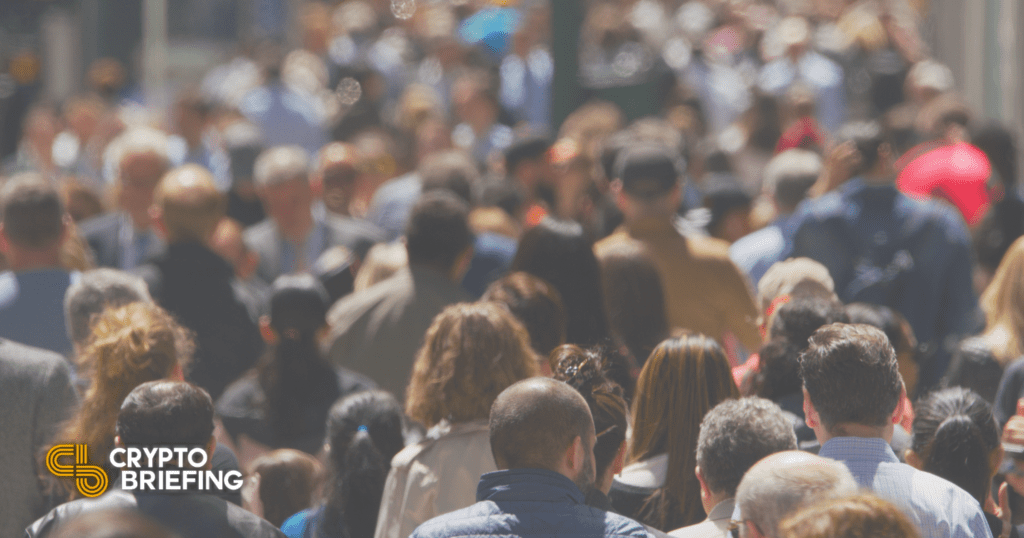 The latest Bank of America fund manager survey suggests that long Bitcoin has surpassed long tech as the most crowded trade in the world.
BTC Demand Hits Peak
Long Bitcoin is the world's most crowded trade, according to a Bank of America survey.
In a monthly survey across 194 fund managers with close to $600 billion assets under management, long Bitcoin has taken the lead against long tech for the first time since January. This shows investors across traditional markets are looking to increase their exposure to cryptocurrencies.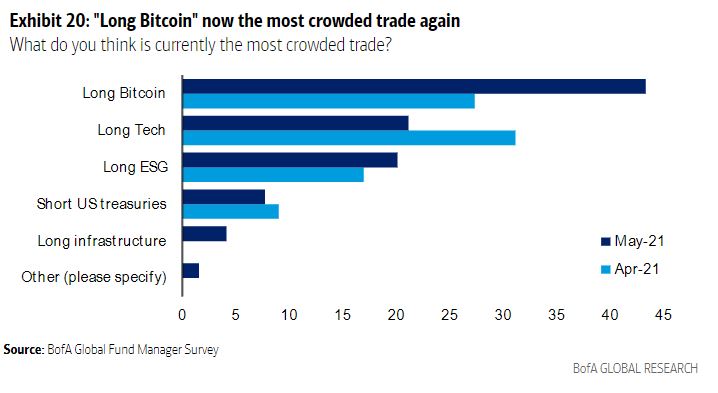 Bank of America has shown doubts about Bitcoin in the past, and in the monthly report, it notes that prior peaks in crowded trades have often been associated with relative tops.
Bitcoin has risen sharply throughout the year, though it's seen a drop of more than 20% in the last week, thanks partly to a series of tweets by Elon Musk. Delta Exchange's CEO Pankaj Balani commented on Bitcoin's recent price action, noting that further dips could be on the horizon.
"Despite a sharp correction and BTC's price trading in the support zone of $42,000-$44,000, we don't think it has found a floor yet. Unlike the previous dips—in the last 9 months—this time, we are not finding any buyers looking to bottom fish on a sharp move down."
He added that traders were "looking at the $35,000-38,000 levels" and recovery could take a few weeks.
Bank of America appears to be taking more of an interest in the blockchain space this year: only yesterday, it announced its plans to join the Paxos Network. The U.S. giant will leverage the network's own version of the Ethereum blockchain's code to settle stock trades.
Disclaimer: The author held BTC, ETH, and several other cryptocurrencies at the time of writing.