Major League Baseball Has Adopted FTX As Official Crypto Partner
Major League Baseball has partnered with cryptocurrencies derivatives platform FTX as a sponsor and official crypto exchange brand.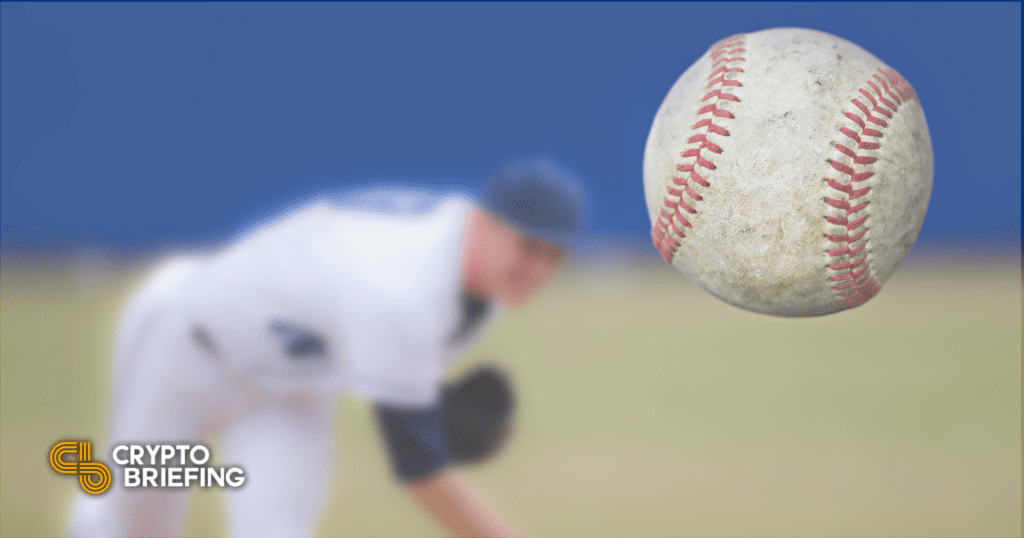 Key Takeaways
Major League Baseball and FTX announce an official partnership.
The partnership is the first-ever between a professional sports league and a crypto brand.
The five-year deal is the latest in a growing list of FTX sponsorships.
Major League Baseball has just announced its partnership with FTX, the first-ever sponsorship of a professional sports league by a crypto brand.
The Biggest Sports Partnership in Crypto
The partnership will expose millions of MLB fans to the FTX platform in a five-year deal. FTX patches will be placed on umpire uniforms in all games starting from mid-July. Additionally, the exchange attained group player rights, allowing it to use player highlights in content creation.
Soon MLB Fans will begin seeing FTX logos across all MLB affiliated websites and social media platforms. MLB has already tweeted a baseball stylized as a moon, a nod to anticipated growth in crypto prices.
Big things coming. 👀 pic.twitter.com/xDs7jvVBRy

— MLB (@MLB) June 22, 2021
MLB has the highest total season attendance of any sports league globally, with over 68 million attendees during the 2019 season. In the same year, the MLB and its 30 teams saw combined revenues of over $3.6 billion.
MLB Chief Revenue Officer Noah Garden commented on the deal, saying, "Our fans have been early adopters in using new technologies to engage with our game," implying that the crypto exchange sponsorship is a good fit for baseball fans.
FTX Sponsorships So Far
FTX has made several high-profile sponsorships recently. In March, the exchange signed a sponsorship deal with the National Hockey League team Montreal Canadiens.
More recently, on Jun. 04, FTX entered into a long-term partnership with professional basketball team Miami HEAT, securing the naming rights for their 19,000-capacity home stadium.
Esports teams have also appeared in the exchange's list of sponsorships. On Jun. 7, Team Solomid signed a 10-year naming rights contract with FTX worth $210 million. The deal will see TSM renamed as TSM FTX.
With the recent cluster of sponsorships, it looks like FTX is trying to break into the mainstream consciousness and grow its brand.
Comments on the MLB deal from founder and CEO of FTX, Sam Bankman-Fried, seem to suggest this also.
"One of FTX's goals is to get our name out there; we think we have a best-in-class product and user experience and are ready to share that with the world. There are few partners that can help like MLB."
As the oldest major sports league in the U.S. and Canada, MLB is a highly recognizable brand, and it's likely that the partnership will indeed help Bankman-Fried's exchange in increasing its brand awareness worldwide.
Disclaimer: At the time of writing, the author held BTC and ETH