MakerDAO Is DeFi's Biggest Winner as ETH Price Explodes
MakerDAO is on the path to redemption after a poor start to the year. Can Maker retain its spot as the top DeFi protocol?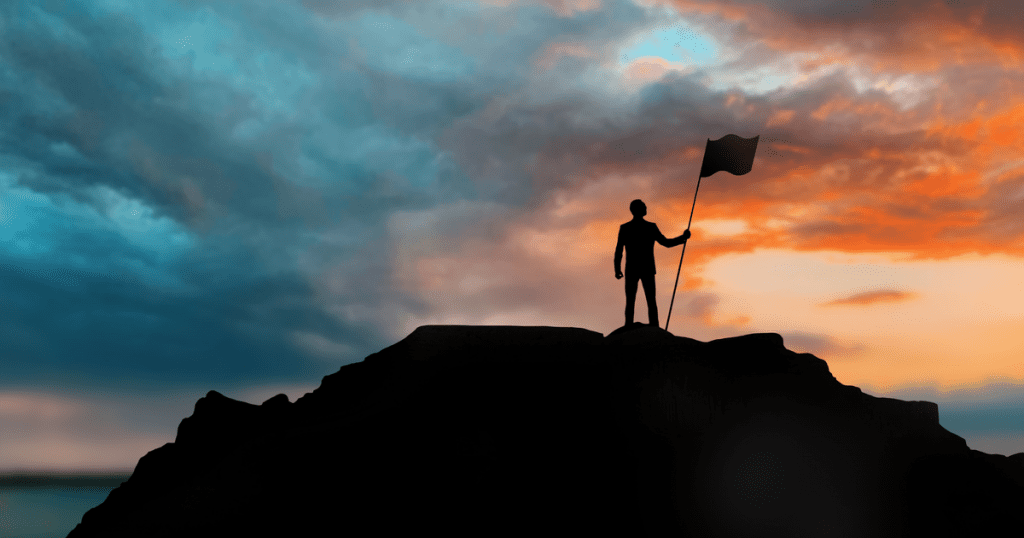 Key Takeaways
A month after being trounced by Compound, MakerDAO is once again DeFi's most valued protocol.
The rise in value comes primarily from ETH's appreciation rather than a new influx of fresh funds.
The rush to capitalize on ETH's rally is causing the DAI debt ceiling to fill up quickly.
Maker needs to put in the work to retain its top spot as competitors iterate and add new features.
MakerDAO has reached a billion dollars of locked value as its primary collateral, ETH, rose 40% in the last week. As the first DeFi protocol to reach ten figures in collateral value, Maker has regained its spot as DeFi's top runner.
Synergies Between Maker and ETH
As a credit market on open finance, Maker lets anybody collateralize several tokens to take out a loan in DAI.
The vast majority of activity on Maker is made up of users taking leveraged long positions on ETH. This is done by borrowing DAI against ETH and using the DAI to buy more ETH.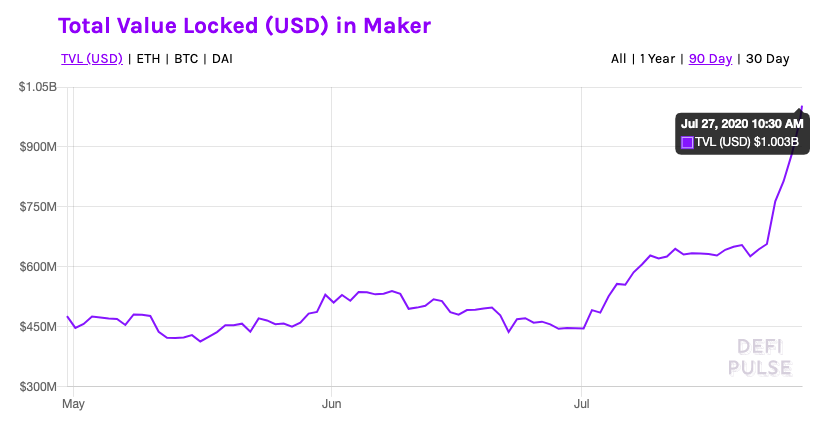 ETH's latest rally has pushed MakerDAO back into pole position, overtaking Compound as the most collateralized DeFi protocol.
The last week has seen the amount of ETH locked in Maker Vaults rise by around 300,000 ETH or $9.6 million at today's price. Maker's surge to a billion dollars is not the result of an exponential amount of ETH coming into the protocol, but rather the cryptocurrency's recent price appreciation.
One must keep in mind that Maker has debt ceilings to ensure the DAI supply doesn't catapult and cause a supply shock.
The DAI ceiling for ETH was raised from 180 million to 220 million DAI on Jul. 22.
Five days later, the number of DAI minted from ETH is at 213 million. This ceiling is sure to hit 100% utilization soon.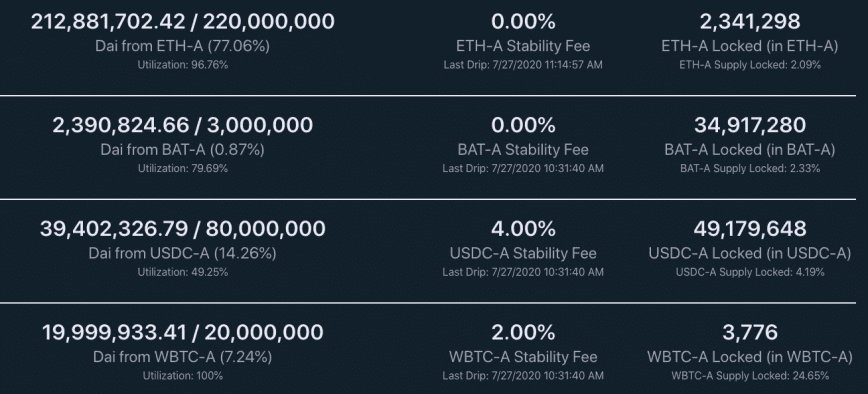 BAT, ZRX, and KNC are still far from their debt ceiling. But with token prices starting to correct, using them as collateral against a loan isn't the best idea.
USDC is the best option for those who want to use Maker to open a leveraged long on ETH, as it is a stable asset with lower collateral requirements (110% minimum rather than 150% for ETH).
2020 has been a rough year for the MakerDAO and MKR investors, but things are starting to look bright again. As a new market cycle begins, Maker has a chance to begin anew and hold on to the top DeFi spot by adding more types of collateral and features – something investors have been shown to value.