MakerDAO May Invest in Bonds
DeFi is diversifying into the traditional finance world.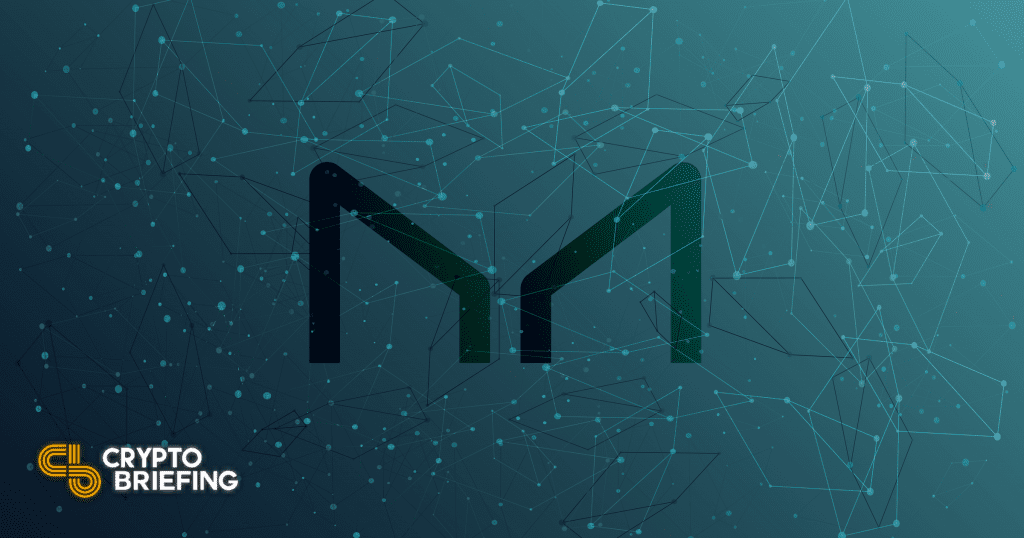 Key Takeaways
MakerDAO is looking into investing 500 million DAI into U.S. treasury bills and possibly corporate bonds as well.
The move, which has been discussed for months within the governance forum, is an attempt to generate yield with some of its holdings while diversifying.
The community is currently voting on the preferred investment strategy, though it still has the option to reject the proposal altogether.
The MakerDAO community is considering allocating 500 million DAI in bonds in an attempt to generate low-risk yield from some of its holdings.
A Yield-Bringing Diversification Strategy
MakerDAO is looking to invest part of its treasury into bonds.
The proposal, the final form of which was put forward by Monetalis CEO Allan Pederson after months of discussion within the MakerDAO community, aims to determine how best to allocate 500 million DAI from the MakerDAO treasury.
Out of five options suggested by Pederson, the community rallied around two ideas: investing 80% of DAI into U.S. Short Treasuries and 20% into Corporate Bonds, or putting the totality of the sum into U.S. Short Treasuries. Participants also have the option of abstaining, or of rejecting both suggestions.
Voting opened yesterday and will close on Jun. 30 at 16:00 UTC; as of writing only 27,652 MKR has participated in the voting process, which is about 3% of the total circulating supply. 98.84% of votes were in favor of a 100% allocation into U.S. Short Treasuries.
MakerDAO is an Ethereum-based decentralized finance (DeFi) protocol that provides users the ability to mint and borrow DAI, an over-collateralized stablecoin.
The proposal was put forward in an attempt to generate yield from MakerDAO's stablecoin holdings and to start "a diversification strategy" with "professional bond managers." The move, therefore, was not prompted by any backing concerns for the DAI stablecoin, but to strengthen the protocol's balance sheet.
Exposure to bonds will be provided by Monetalis, an environmentally-friendly wholesale lending company. Funds will not be accessible by Monetalis or any third party. The MakerDAO community will also have complete control over the possibility of liquidating the position.
The decision is not the protocol's only experimental move of late. MakerDAO rejected yesterday the creation of an advisory governance board in a hotly contested vote which drew more than 30% of the total MKR supply.
Disclosure: At the time of writing, the author of this piece owned ETH and several other cryptocurrencies.