Market Bottom: Joseph Lubin Says The Worst Is Over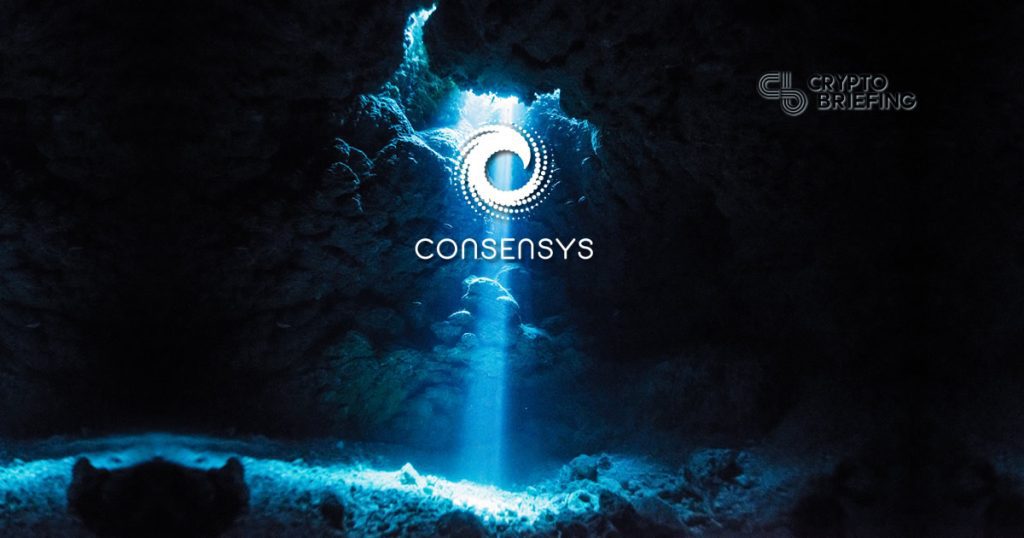 The Oracle has spoken. Blockchain pioneer Joseph Lubin has called the "cryptobottom of 2018." In a tweetstorm that is uncharacteristic of the Ethereum Co-Founder and ConsenSys leader, Lubin addressed the elephant in the room — market prices.
Typically, he shifts the conversation away from value and toward the frenetic pace of blockchain development, which makes today's remarks all the more interesting. Lubin stated: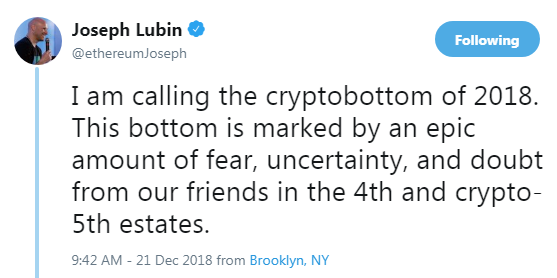 His prediction couldn't have come too soon, with market prices including bitcoin having crept up over the last days and investors wondering if the gains will be sustained.
Unlike many other crypto market predictions that are floating around out there, Lubin backed up his outlook with facts about the state of the industry: Lubin pointed to a future that is "bright" thanks to current and forthcoming scalability solutions, as well as "Ethereum protocol development that is accelerating and the continued maturation of the token economy."
He noted that "The sky is not falling. From my perspective the future looks very bright. I remain excited about scalability solutions that are available now… or are becoming available for use in early 2019."
Lubin went on to defend both the ConsenSys project, which has come under fire from naysayers of late, as well as the market. While reports have stated that ConsenSys is slashing as much as 60% of its staff, Lubin fired back, saying that the individuals who filled roles that are being eliminated are looking to fill "other roles at the company."
---
Santa's Elves Spread Good Cheer
While Lubin's words hold a lot of weight, he isn't the only one delivering gifts to the crypto community this season.
Donald Bullers, a North America Representative with Elastos, a company behind decentralized infrastructure for the internet, believes the worst is over, too. He said:
Cryptocurrency markets have steadily begun to recover this week, regaining off of a 35% rally by Bitcoin Cash (BCH). Those entwined in the industry are not surprised that markets are beginning to recover, and this move only further demonstrates the need for investors to ride out the storm, not abandon ship at the first sign of crashing.
For his part, Lubin declared an end to the madness, and he left the blockchain community with a vision for 2019 on what's to come, saying: "Peaking into 2019, if you could see the landscape through my eyes, you'd have to wear shades. Yours in Ethereal Serenity, JML." Was the spelling of 'peaking' deliberate?
For the critics, Lubin took the high road: "Best of the season to all of our supporters and detractors out there. Good time to acknowledge that ultimately we are all in this together. Wishing you all a great 2019."
The author is invested in digital assets, but none mentioned in this article.