Markets Remain Depressed as Tezos Surges to Top 10
Low volatility means future positions are ballooning.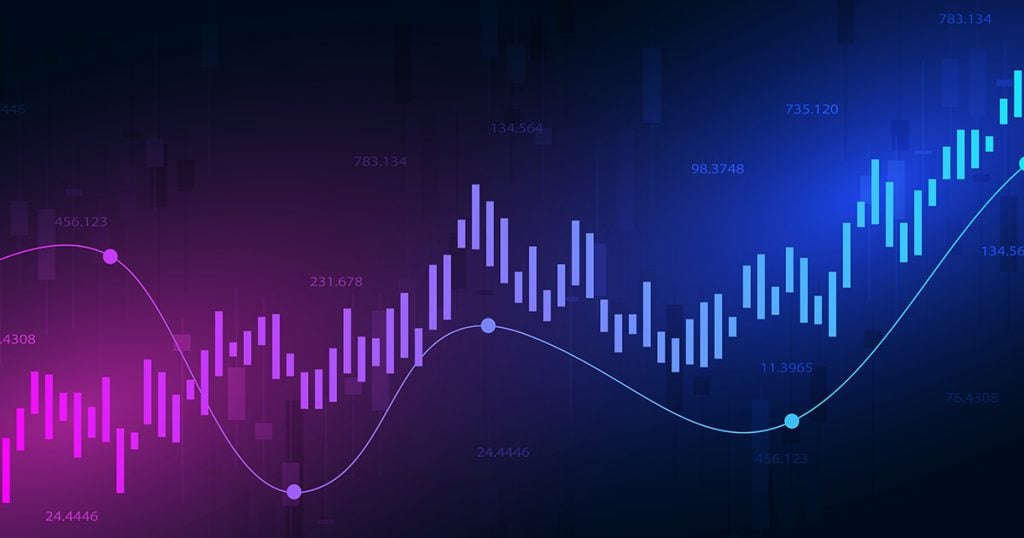 The cryptocurrency market remains mixed in early Friday trade, while the number of BTC/USD long positions continued to surge.
Bitfinex long futures surged to a fresh record high at 41,300 contracts, breaking past the previous all-time high set on March 2018.
Tezos is the best performer inside the top 20 — now breaking into the top 10 — with the XTZ/USD pair returning to the best levels of the month after a minor technical correction earlier this week.
Cosmos and VeChain were among the best performing coins, while the top 10 cryptocurrencies continue to trade at depressed levels.
The total cryptocurrency market capitalization is currently $191 billion as measured by TradingView, a gain of $4 billion from the currently weekly low.
Tezos
Tezos has made a strong recovery after a minor technical pullback this week, further underscoring how robust the XTZ/USD pair has become when faced with selling pressure.
A breakout above the $1.95 level could cause the cryptocurrency to surge in value according to the rising wedge pattern on the daily time frame.
The eventual target for the potential breakout extend toward the $3.50 and possibly $4.00 level. Key support is now found at $1.65 and $1.50.
BTC/USD Longs
BTC/USD longs have broken to an all-time record high on the Bitfinex exchange, surging by over 50 percent since Nov. 24.
A breakout above the March 2018 level is now underway, with BTC/USD longs entering into unchartered waters.
From a technical perspective the breakout remains valid while trading above the March high, and could even extend towards the 60,000 level according to the size of the wedge pattern.
Overall Sentiment
According to the latest data from The TIE, sentiment toward the cryptocurrency market is neutral at 50 percent.
Litecoin has the strongest sentiment among the top 10 at 64 percent. Meanwhile, EOS has the weakest at 41 percent.