Medicalchain ICO Review and Token Analysis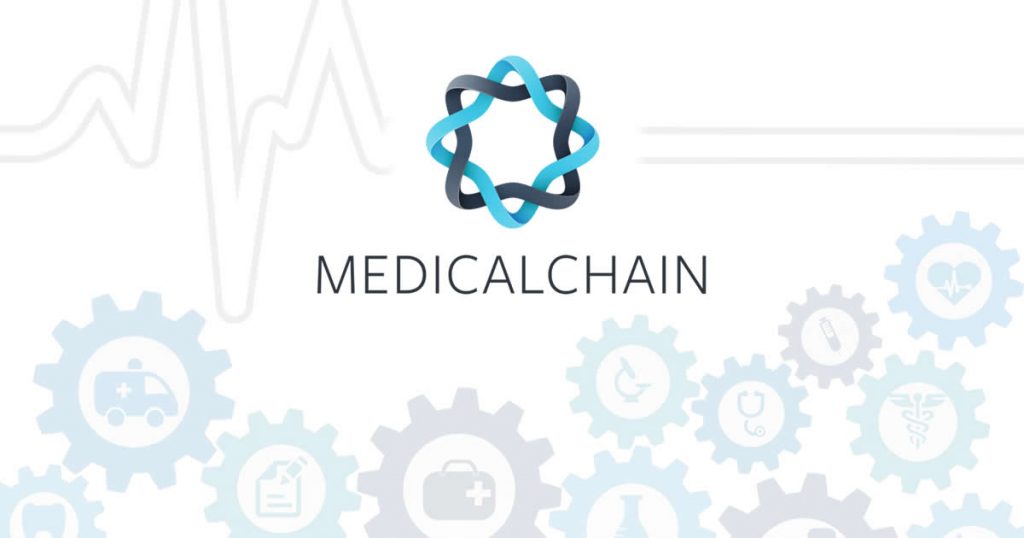 Medicalchain ICO Overview
Most people probably don't lay awake at night worrying about their medical records being stolen, yet unsecured medical records are frequently hacked and sold on the darknet for the purpose of identity theft. It might also come as a surprise that in the United States, medical malpractice is the third leading cause of death. A study from Johns Hopkins notes that most medical errors aren't due to bad doctors, but rather errors from systemic problems, including poorly coordinated care. These are real issues that lay at the crux of medicine and information technology with the potential to adversely affect all of us. So far, the medical field is very much behind regarding data management and the demand for solutions is high. The Medicalchain ICO team have proposed a platform that not only addresses these issues, but also creates a means for the development of further tech-based solutions to the inefficiencies of the sector.
Medicalchain ICO Value Proposition
Medicalchain uses blockchain technology to combine all of the electronic health records (EHR) of an individual into a single true version of the user's data. Users will be able to give conditional access to different healthcare actors such as doctors, hospitals, laboratories, pharmacists and insurers to interact with the data as they see fit. Using blockchain technology, smart contracts, and cryptocurrency, Medicalchain also provides the infrastructure for digital health applications and services to be built on the platform that are powered by user health data.
There are a number of advantages to recording health data on the blockchain. First and foremost, it contributes to the overall well being of the user. The Medicalchain platform will be accessible within any browser application so that all doctors treating a patient have access to one single, updatable record, eliminating the need for manual transfers of information and the recurrent problem of malpractice that result. At present, ill-informed decision making that leads to negative health outcomes is prevalent because complete medical records are often not available to the practicing clinician. Giving all doctors access to a single record solves this issue. Secondly, moving records to a distributed ledger addresses the issue of identity theft. Giving power to the user over who has access to their records and for how long adds a new layer of security to an extremely vulnerable personal asset, eliminating the threat posed by data breaches.
But the Medicalchain ICO goes further than the systemic improvements proposed by decentralizing medical records. Once that data is indeed secured, it can then be utilized for a number of purposes that would otherwise would be impossible. Beyond the distributed ledger, Medicalchain will also build a platform for healthcare-related dApps. The team are developing a telemedicine application that allows consultations with doctors via video call. The degree to which the doctor is granted access to medical records is controlled by the user. As the market for Telemedicine is expected to continue its upward growth trajectory, Medicalchain are attempting to meet this demand with a product that leverages the ability of the user to share data to enable more effective and cost-reductive medical consultations.
Medicalchain will also leverage another advantage of blockchain security by commercializing user medical records on their health data marketplace. Users will be able to voluntarily sell their data to parties who are interested in utilizing it for alternative purposes such as medical research. The attractiveness to users is that with their medical information protected on the platform, they can profit from the high demand for access to such data by research institutions and companies. Medicalchain claims data can be anonymized before it is sold to interested entities, eliminating any chance of misuse.
Underlying the Medicalchain ecosystem is the MedToken, an ERC-20 token. MedTokens are the sole means of value exchange on the Medicalchain platform. Users will access services like the Telemedicine app by exchanging tokens directly with doctors and healthcare providers. The tokens will also be used by research institutes and pharmaceutical companies to reward users that choose to share data. Any future dApps built on the Medchain platform will utilize MedToken as the unit of exchange. To fund the platform, a portion of the transactions on the Telemedicine app will be collected by Medicalchain.
Medicalchain ICO Team
The first note to make of the Medicalchain team is that it is quite extensive. They've managed to cover all the bases with well-established figures in their respective industries. For a complete overview of the team click here.
CEO and Cofounder, Dr. Abdullah Albeyatti, is a trained surgeon. He graduated from Imperial College London and has practiced medicine for the last four years. In his time treating patients, he developed his interest in how technology could improve the health sector, having developed his own site to help doctors quickly prepare discharge summaries.

Mo Tayeb is also a Cofounder of Medicalchain. He has 14 years of experience serving as the director of numerous companies. The industries in which he has worked are diverse and include the financial sector, tech and most recently, agriculture.
Philip Xu is the Lead Medical Officer for Medicalchain and has been a medical doctor for 7 years. He is also the Editor-in-Chief of Elsevier UK's Order Set Platform, an IT solution for medical practitioners to quickly issue care orders to staff according to the specific diagnosis of the patient.
David Ebbit is the Healthcare Informatics Manager of Medicalchain. He has an extensive history in the IT sector with numerous lead roles behind him including stints with AT&T and Allianz.
On the advising end, of particular note is Dr. Robert Miller, Vice-Chair at Mayo Clinic– a world-renowned, non-profit medical practice and research group.
Medicalchain ICO Strengths and Opportunities
The objectives of Medicalchain lay at the crux of medicine, tech, business and law. For such a large project, a wide variety of expertise is essential to tackle the challenges ahead. The Medicalchain ICO team fits the bill. They have forged a team that includes medical professionals, business people, programmers, IT managers, cyber security experts and legal advisors. Our confidence in the team's abilities is high.
As outlined in the first section, the Medicalchain ICO is tackling three pressing demands in the medical industry head on. Each facet of the project addresses a separate demand related to healthcare informatics and in this way the project has increased the chances of platform adoption and utilization. As the API is released, developers will be able to build more applications on the platform, further increasing the utility and incentive for adoption.
Medicalchain Weaknesses and Threats
Medicalchain have built their data ledger and first dApps to directly address huge demands in the medical industry. While that demand is there, the roadmap to how a user base will be built is not entirely clear. For launching any type of mass consumer product, partnerships are a crucial means by which new companies can benefit from the power of an established business or institution. The Medicalchain ICO would garner more confidence if there were news of any partnerships for pilot project implementation of the platform.
With the ICO around the corner, we would like to see more progress as well on the product development front. While we were informed the MVP is finished, any demonstration would of course increase confidence in the project. Missing indicators of progress and product development lead to a higher level of uncertainty around the project.
The Verdict on Medicalchain ICO
Medicalchain offers an elegant proposal for mitigating deficiencies in a highly complex industry. The team who plan to bring that vision to fruition is superb and from the support they have already garnered within the crypto space, it's clear the community feels the same. Still, with the ICO around the corner, some crucial indicators just aren't there yet. With that said, we're willing to make a small bet on the Medicalchain ICO as the situation stands right now. As always, we'll keep an eye out for any further developments in the coming days before the ICO and update accordingly.
Please note: reader Stefan S. notes that three partnerships are listed in the whitepaper on page 33. They are with three UK hospitals;
Leeds Teaching Hospital's cardiology department,
Queen Elizabeth Hospital, and
University Hospital Lewisham
. While we cannot find independent verification of these partnerships, we have no reason to doubt the veracity of the claim. Thanks to Stefan for pointing this out.
Learn more about the Medicalchain ICO from our Telegram Community by clicking here.
---
Today's Date: 1/24/17
Project Name: Medicalchain
Token Symbol: (TBA)
Website: https://medicalchain.com/
White Paper: https://medicalchain.com/Medicalchain-Whitepaper-EN.pdf
Crowdsale Hard Cap: $24 million
Total Supply: 500,000,000
Token Distribution:
35% will be offered in the presale and crowdsale

34% will be retained by the company, team, advisors, founders and future employees (10% will have already vested, 12% vests over 2 years, 12% over 4 years)

Founders: 15%

Company development: 8%

Team, advisors, early backers: 11%

31% will be retained for community development. Medicalchain will use these tokens to help grow an ecosystem on its blockchain by educating others, supporting node holders, bringing partners onto its platform, conducting pilots, and sponsoring industry leading events. This will vest over 4 years.
Price per Token: 1 MedToken = $0.25 USD
Maximum Market Cap (at crowdsale price): $150 million
Bonus Structure: N/A
Presale Terms: Closed
Whitelist: https://medicalchain.com/en/token-sale/
Important Dates: 1st of February at 10 UTC
Expected Token Release: (TBA)
---
ICO Review Disclaimer
The team at Crypto Briefing analyzes an initial coin offering (ICO) against ten criteria, as shown above. These criteria are not, however, weighted evenly – our proprietary rating system attributes different degrees of importance to each of the criteria, based on our experience of how directly they can lead to the success of the ICO in question, and its investors.
Crypto Briefing provides general information about cryptocurrency news, ICOs, and blockchain technology. The information on this website (including any websites or files that may be linked or otherwise accessed through this website) is provided solely as general information to the public. We do not give personalized investment advice or other financial advice.
Decentral Media LLC, the publisher of Crypto Briefing, is not an investment advisor and does not offer or provide investment advice or other financial advice. Accordingly, nothing on this website constitutes, or should be relied on as, investment advice or financial advice of any kind. Specifically, none of the information on this website constitutes, or should be relied on as, a suggestion, offer, or other solicitation to engage in, or refrain from engaging in, any purchase, sale, or any other any investment-related activity with respect to any ICO or other transaction.
The information on or accessed through this website is obtained from independent sources we believe to be accurate and reliable, but Decentral Media LLC makes no representation or warranty as to the timeliness, completeness, or accuracy of any information on or accessed through this website. Decentral Media LLC expressly disclaims any and all responsibility from any loss or damage of any kind whatsoever arising directly or indirectly from reliance on any information on or accessed through this website, any error, omission, or inaccuracy in any such information, or any action or inaction resulting therefrom.
Cryptocurrencies and blockchain are emerging technologies that carry inherent risks of high volatility, and ICOs can be highly speculative and offer few – if any – guarantees. You should never make an investment decision on an ICO or other investment based solely on the information on this website, and you should never interpret or otherwise rely on any of the information on this website as investment advice. We strongly recommend that you consult a licensed investment advisor or other qualified financial professional of your choosing if you are seeking investment advice on an ICO or other investment.
See full terms and conditions for more.
Founding Team
This category accounts for the leaders, developers, and advisors.
Poor quality, weak, or inexperienced leadership can doom a project from the outset. Advisors who serve only to pad their own resumes and who have ill-defined roles can be concerning. But great leadership, with relevant industry experience and contacts, can make the difference between a successful and profitable ICO, and a flub.
If you don't have a team willing and able to build the thing, it won't matter who is at the helm. Good talent is hard to find. Developer profiles should be scrutinized to ensure that they have a proven history of working in a field where they should be able to succeed.
Product
What is the technology behind this ICO, what product are they creating, and is it new, innovative, different – and needed?
The IOTA project is a spectacular example of engineers run amok. The technology described or in use must be maintainable, achievable, and realistic, otherwise the risk of it never coming into existence is incredibly high.
Token Utility
Tokens which have no actual use case are probably the worst off, although speculation can still make them have some form of value.
The best tokens we review are the ones that have a forced use case – you must have this token to play in some game that you will probably desire to play in. The very best utility tokens are the ones which put the token holder in the position of supplying tokens to businesses who would be able to effectively make use of the platforms in question.
Market
There doesn't have to be a market in order for an ICO to score well in this category – but if it intends to create one, the argument has to be extremely compelling.
If there is an existing market, questions here involve whether it is ripe for disruption, whether the technology enables something better, cheaper, or faster (for example) than existing solutions, and whether the market is historically amenable to new ideas.
Competition
Most ideas have several implementations. If there are others in the same field, the analyst needs to ensure that the others don't have obvious advantages over the company in question.
Moreover, this is the place where the analyst should identify any potential weaknesses in the company's position moving forward. For instance, a fundamental weakness in the STORJ system is that the token is not required for purchasing storage.
Timing
With many ICO ideas, the timing may be too late or too early. It's important for the analyst to consider how much demand there is for the product in question. While the IPO boom funded a lot of great ideas that eventually did come to fruition, a good analyst would recognize when an idea is too early, too late, or just right.
Progress To Date
Some of the least compelling ICO propositions are those that claim their founders will achieve some far-off goal, sometime in the future, just so long as they have your cash with which to do it.
More interesting (usually) is the ICO that seeks to further some progress along the path to success, and which has a clearly-identified roadmap with achievable and reasonable milestones along the way. Founders who are already partially-invested in their products are generally more invested in their futures.
Community Support & Hype
Having a strong community is one of the fundamental building blocks of any strong blockchain project. It is important that the project demonstrates early on that it is able to generate and build a strong and empowered support base.
The ICO marketplace is becoming more crowded and more competitive. While in the past it was enough to merely announce an offering, today's successful ICO's work hard to build awareness and excitement around their offering.
Price & Token Distribution
One of the biggest factors weighing any analysis is price. The lower the price the more there is to gain. But too low of a price may result in an under capitalized project. It is therefore important to evaluate price relative to the individual project, its maturity and the market it is going after.
The total supply of tokens should also be justified by the needs of the project. Issuing a billion tokens for no reason will do nobody any good.
Communication
Communication is key. The success of a project is strongly tied to the project leaders' ability to communicate their goals and achievements.
Things don't always go as planned but addressing issues and keeping the community and investors in the loop can make or break a project.