Meet Wormhole: The Platform for Bitcoin Cash's First ICOs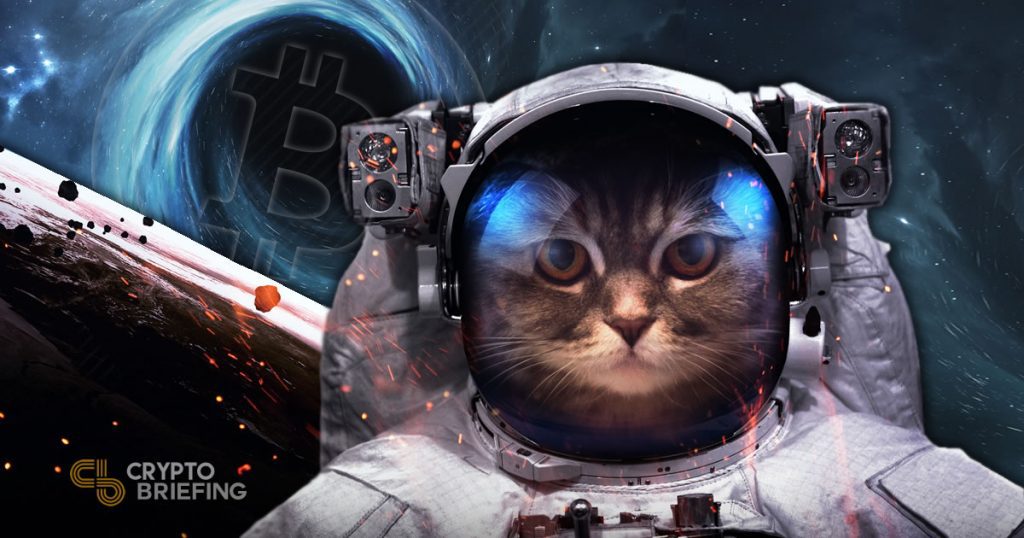 Watch out, Vitalik. There's a new player in the crowd sale game, and it might give Ethereum a run for its digital money. Bitcoin Cash developers have recently announced Wormhole, a protocol that will allow transactions of asset tokens and crowd sales on the fourth-most valuable blockchain.
Created by Bitmain developers, the protocol "allows anyone to create tokens on top of the Bitcoin Cash blockchain," wrote bitcoin.com in an email to Crypto Briefing. These will have the same functionality as ERC-20 tokens, the company says, "so projects can raise funds, backers can contribute, all secured via smart contracts."
Wormhole is a fork of the Omni layer, the Bitcoin protocol used to record trades of Tether and early tokensales like MaidSafeCoin. Although it was initially the de facto medium for tokens, most coin offerings have since shifted to Ethereum for its higher functionality and (at the time) lower fees.
BCH, Not "Just" Cash Anymore
The addition represents another step to expand BCH's niche beyond "cash only" functions. Although the fork has failed to capture as much market share from the bigger Bitcoin as its creators may have envisioned, the development community has since expanded the BCH codebase to allow more complex smart contracts, lower fees, and a Twitter-like message service.
"Color tokens" were a logical next step, and the BCH-billionaire Calvin Ayre has offered a substantial reward for their development.
Although it's not clear if Bitmain will be claiming the reward, at £5M, it would put a tiny dent in the company's growing liabilities.
Initial Cash Offering?
The new platform comes with its own token, Wormhole cash, and a bare bones block explorer shows that 181 other tokens have already been launched. A burn address for the creation of Wormhole tokens shows about $1.2 Mln in transactions so far.
Although we do not know of any startups planning to announce crowd sales on the Wormhole platform, we know at least one crypto-millionaire who's interested.
"We've been thinking about having our own ICO for maybe the games part of the platform," said Roger Ver in a video published earlier this week. "Maybe we'll issue a token and pay dividends or use part of the money… to buy back the tokens on the open market."
Ver was referring to the gambling section of his website, bitcoin.com, which offers casino-style games paid out in Bitcoin Cash. Long an advocate for (traditional) Bitcoin, Ver won plenty of hatemail when he became a leading combatant in the Bitcoin divorce.
One year after the breakup, it appears that both sides are finally starting to move on, and Bitcoin Cash is becoming a dApp platform as well as a payment system.
If so, we may also find those big blocks filling up with pyramid games and Cryptokitties.
Bitcoin Catsh, anyone?
The author has investments in both Bitcoins, and in Ethereum.