Does Bitcoin Cash Deserve A Billion Dollar Valuation?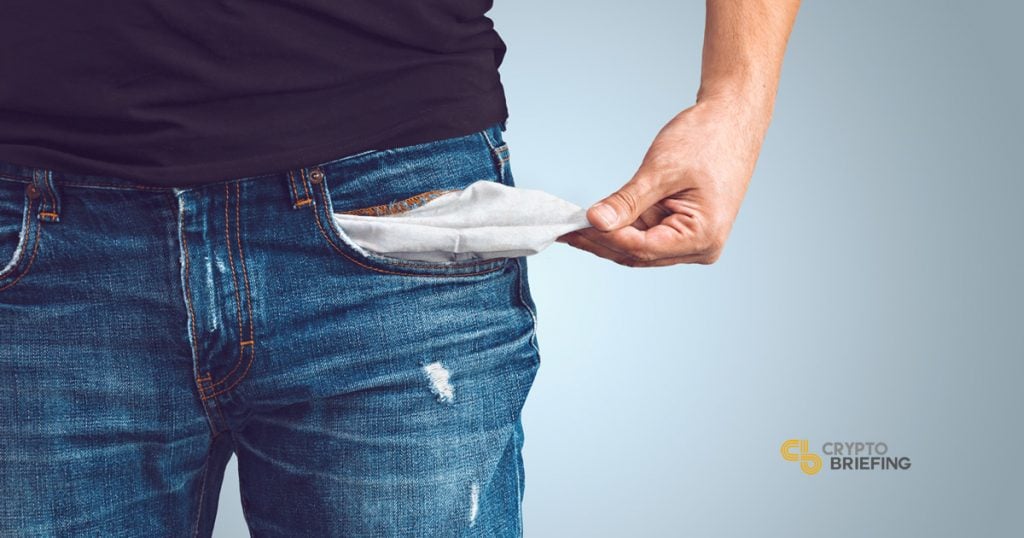 Bitcoin Cash (BCH) is fast approaching its first birthday; and what a year it's been. BCH has seen highs of $3,800; acquired a comfortable multi-billion dollar market cap; and established itself as the fourth largest cryptocurrency by market capitalization. Not bad for a coin that started trading on August 1st, last year.
Developed as an alternative solution to the scalability issues faced by the BTC community, Bitcoin Cash has blocks eight times the size of Bitcoin's and uses a different rate to adjust the difficulty of mining a block, in, what its proponents argue is in keeping with Satoshi's wishes.
So far, Bitcoin Cash has been met with success. It is highly valued and listed on most high-profile exchanges including Coinbase. But what exactly are cryptocurrency enthusiasts really buying?
---
Could the music ever stop for Bitcoin Cash?
Bitcoin Cash is another way of making BTC scalable. Its main attraction is as a viable peer-to-peer currency with low transaction costs; that stays true to the ideology underpinning Bitcoin.
But this was last August and crypto looked very different.
Peer-to-peer cryptos are some of the oldest out there. As well as Bitcoin and Bitcoin Cash, other venerable projects include Litecoin and Dash, the sixth and 14th largest coins, respectively.
When BCH was introduced, it was with the promise of a widening chasm between Bitcoin core and its fork; a promise of rapid and exponential growth in acceptance; and with a supposedly clear advantage over other cryptocurrencies, defined partly by its scalability.
But in the past year, there has been a deluge of promising new projects. QuarkChain, which concluded its ICO just a few weeks ago, utilizes rootchain and sharding to create a scalable and secure network; Zilliqa, which also uses sharding technology, announced the network was able to process 2,000 transactions every second during internal stress tests. (For perspective, Visa, the largest payment processor in the world, can manage 8,000 transactions per second.)
Bitcoin Cash claims to be a fast, secure and viable alternative to fiat currencies, but to date there is no proof that it can actually deliver at mainstream levels. Although a stress test, where the BCH network will be hit with millions of minimum fee transactions, is taking place as we speak, this has yet to conclude.
---
Can Bitcoin Cash Really Deliver?
That's not to say that there isn't hope. A Redditor recently noted that the owner of a bar in Argentina built his own Bitcoin Cash ATM machine that can be used to withdraw local currency. Germany's largest meal delivery service takes BCH. You can use it at a peep show. Antigua will even sell you citizenship, for the right price.
But the market is crowded and competition is intense. In crypto at least, Bitcoin Cash was created a long time ago. A lot has changed in the past eleven months, not least because more people and coins are present in the space, but also because regulators are catching up.
And of course, one of the key cornerstones of Bitcoin ergo Bitcoin Cash, was that it was private and that transactions could be kept away from the prying eyes of authorities.
However, this is no longer the case; there are companies that can effectively infer the identities of parties using major cryptocurrencies. Chainalysis for example, which works closely with American authorities, has the capability to build profiles and a complete record of transactions on networks that include BCH.
So much for privacy.
As a consequence, the bar has been raised and BCH's competitors have had to push hard to stay ahead of the pack. The Bitcoin Cash value is a high one; one that needs to be justified.
If it can't, investor interest will dry up and funds will be redirected to other coins.
Of course, no article would be complete without mentioning Roger Ver, so this article is incomp
The author is invested in BTC and ZIL, which are mentioned in this article.