QuarkChain Price Explodes 1200% On Exchange Listings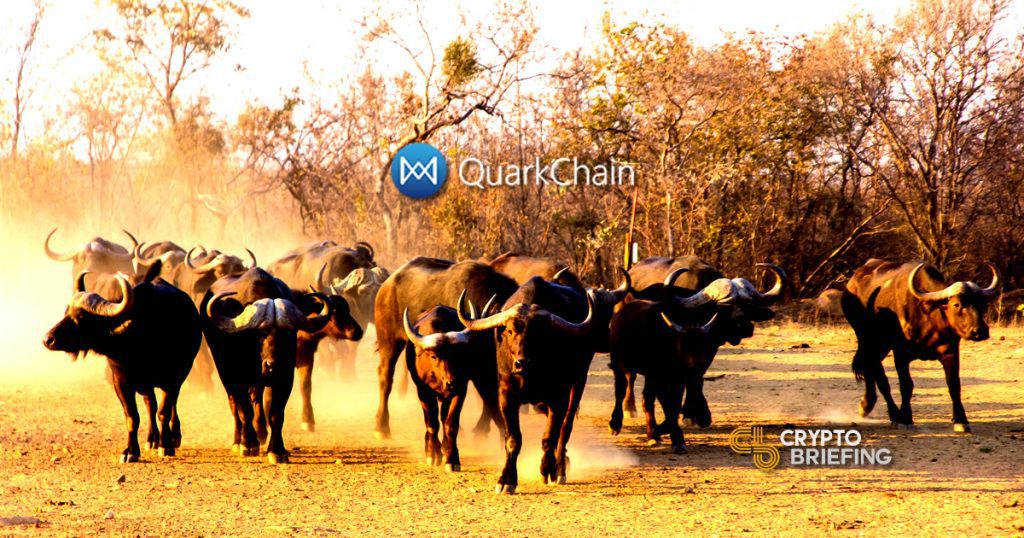 Pandemonium struck at the beginning of the week as a string of exchanges announced a listing for the QKC token early on Monday morning, hours after the QuarkChain ICO concluded.
The decentralized exchange IDEX was the first to list QuarkChain, with trading going live on its servers at just after 06:00 GMT; on the Hong Kong-based KuCoin, trading started at approximately 09:00.
Binance, which had originally set QKC trading to begin at 09:00, told its followers barely half an hour later that listing was being suspended until further notice, although deposits and withdrawals are to be kept open.
According to a statement on the exchange's website, the decision was taken, "due to an insufficient amount of QKC tokens deposited."
In the nine hours since trading began, QuarkChain has experienced a substantial boom in its value on exchanges where the coin is actively listed.
Starting the day at $0.019 – the ICO price – QKC soon hit $0.25 at just before 09:00 on IDEX. This means that in barely two hours of live trading, the coin had experienced an 1150% surge in value: its strong success out of the gate puts it at a similar level to other successful ICOs in recent months, such as Holochain (HOT), Zilliqa (ZIL), Seele (SEELE) and Wanchain (WAN).
The QuarkChain ICO, which had its project and code reviewed by Crypto Briefing back in April, finished at 15:00 on June 3rd.
Although QuarkChain soon dipped back below the $0.20 mark, it has since regained lost ground and at the time of writing (15:00 GMT), the coin is being traded at around $0.23: a strong markup for participants in the ICO.
Based on a circulating supply of 2 billion tokens, this suggests a market cap for QuarkChain in the region of $460M at present.
---
Slow release keeps QuarkChain price high?
QuarkChain is a peer-to-peer transaction blockchain which utilizes sharding and rootchain technology to make the network both scalable and secure.
Currently based off Ethereum, the mainnet is expected to launch in Q4 2018, with tokens transitioning onto the QuarkChain platform. With a total supply of 10bn tokens, 20% were sold in an ICO that managed to reach the project's $20m fundraising target.
Although the QKC listing today attracted a lot of attention from the community, at present only 4m QKC tokens have been unlocked.
ICO lock-ups are designed to stop a comprehensive slump in token prices by delaying the time for when investors can sell their tokens.
This could explain the postponement of the Binance listing as, considering it often deals with very large trading volumes, there are comparatively few tokens going around.
Supply and demand economics may be behind the decision to release tokens incrementally – scarcity creates demand, which increases perceived value (and therefore price).
Another 1.6bn QuarkChain tokens are due to be unlocked at some point this month.
Disclaimer: The author is not invested in any cryptocurrency or token mentioned in this article, but holds investments in other tokens.