Mercury Protocol ICO Review And Token Analysis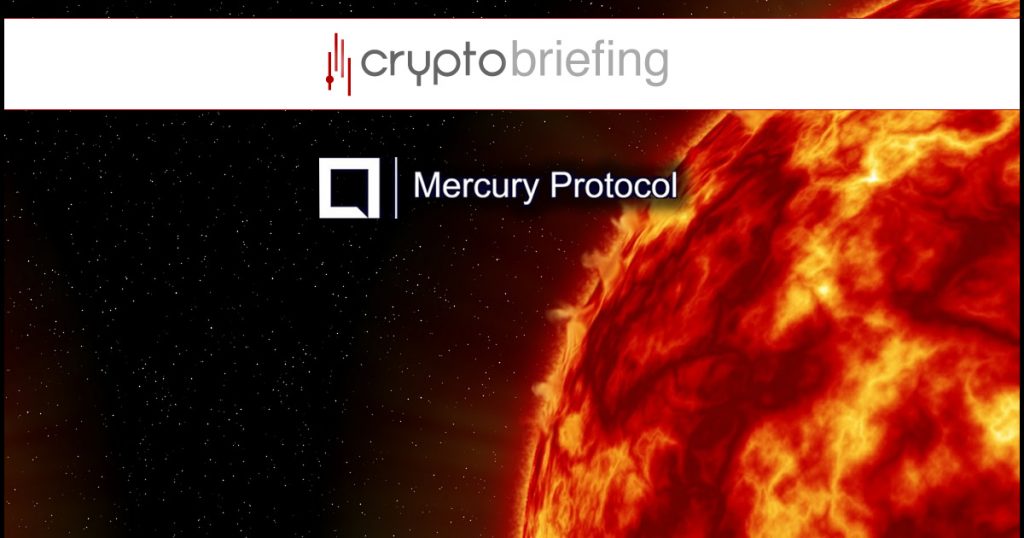 The Mercury Protocol ICO explores the idea of just how many messaging applications the market can bear. The ideas presented are strong and based on the sound principals of decentralizations plus disruption. By this we mean that Mercury has built a protocol, and that applications can be used upon it. Primarily our question is whether or not it has all the elements to succeed.
It is important to start off with the reasons why the Mercury Protocol ICO and its accompanying Global Messaging Token (GMT) is worth reviewing at all:
First off, it should be noted that the protocol will be integrated into Dust, a messaging app that is already somewhat popular.
The Dust messaging application has more than 100,000 installations on the Google Play store.
However, an unlimited array of such applications can be built.
The Dust application itself is therefore not a good metric by which to judge Mercury's potential success. In fact, the commercial success (or otherwise) of Dust itself is almost completely irrelevant to the value of the the protocol or the tokens which fuel it, except in the very short term.
As such, we're going to only briefly talk about Dust. We wanted to get some screenshots of Dust from our mobile phones, but on the Samsung Galaxy line, at least, we get the message "Unable to capture screen. DRM protected image."
The basic idea of the Dust application is a common one. Send or receive messages, privately, through the miracle of encryption, and delete them when you're done with them. We assume the Digital Rights Management protection, something we've never seen on an Android application, is intended as a further safeguard from malware that users may install. It's pretty neat, actually.
We cannot go any further without noting that we consider 100,000 to be a very small number of installations. By comparison, the Signal app has over 5 million installations. The best way for Mercury to succeed would be through more successful applications like Signal converting to or integrating their protocol. Barring such shifts in business, we're pessimistic about instant success.
Speaking of Signal, they have also built a protocol, which means that in a technical sense the two protocols will have to speak to each other if Mercury is to catch up. Assuming, of course, that either company sees the value in so doing. As the market leader, Signal is under no obligation to play ball.
Speaking of the Signal Protocol, it is already integrated into the following name brands: Facebook Messenger, Google Allo, and WhatsApp.
While the protocol will be open source and auditable by a global network of developers interested in such projects, Dust, a firm which has earned both the backing and advisement of Mark Cuban himself, does intend to maintain the project from its inception.
While not important for investors, one thing we can note about the open source model is that if further development of this technology is funded, we see actual gains and adoption of cryptocurrency in traditional business circles as one result.
Dust's primary use cases are not for harassment or covert rendezvous – Dust's actual best use case is for high-level executives, government operatives, and, perhaps nearest to our hearts, journalists. These are the people who would see enough utility to use Dust over some of its competitors. We applaud the release of Dust and its success to-date. We appreciate the next offering from the same team: Broadcast, intended to facilitate more public style communications securely (think board meetings).
We note all of the previous paragraph while stressing carefully: the token does not buy you any piece of Dust's success. Nor Broadcast's. Both of those applications are merely meant to demonstrate that this protocol can work.
Mark Cuban: Shark Tank Meets Cryptocurrency
Famed billionaire, Dallas Mavericks owner, and Bitcoin critic Mark Cuban is on the record as saying that Dust was specifically brought into the world to protect private citizens from unwanted interloping on the part of unwarranted government agents and the like. In Cuban's case, the need became clear to him when he was "battling" the SEC, as he says here:
"What they would do, and this happens a lot in business, is, you know, if – I would say the sky is blue and they came in and looked at messages and said, No, you really meant the sky was green. […] The point I learned was, when you send a message, the minute you hit send, you lose ownership."
Agreeable parties often do part ways and attempt to twist narratives to their benefit. The potential for economic harm in such situations is great – instead, we assert that a preferable way to operate is that all parties discuss in a system like Dust, where the record is mutually owned.
With Dust, the messages are automatically deleted, and you cannot take a screenshot. Someone has to go to much greater effort to attempt to build a spurious case, or to come to a conclusion that is not warranted by the facts.
Cuban goes to great lengths to explain the concept of the applications, and we say this is great. But now we must talk about whether or not this thing needs a token, or a blockchain, which are very much intended for keeping data transparent and auditable by their entire network instead of keeping data invisible.
Given all of these elements, combined with the success of the Signal protocol, the burning questions we have so far are what are these tokens, what do they do, and why are they necessary?
Mercury Protocol ICO Global Messaging Token
The Mercury Protocol ICO intends to implement a blockchain-based token system for developers and users to offer premium services. The token will be called GMT and it will be required for use within the system, by developers or content creators. Thus, as is often the case in ICO World, we're looking at a suite of smart contracts with specific purposes as well as a couple of products already using them.
In the following diagram, we learn that premium messages will be one use of the 1 Billion GMT being generated a few short days from now.

Now we have a much clearer understanding of what the Mercury Protocol ICO token will do. Without the token, users will not have certain features. These features can be anything an investor can imagine that a developer can build in terms of messaging applications.
Firms coming into the marketplace with incredibly novel ideas that need protection from corporate espionage as well as regulatory overreach may find legitimate utility and necessity in building their own applications on the protocol, issuing tokens to employees for the use of it strictly.
We don't have all the answers as we are not developing a messaging application here. Our primary concern from the beginning with this is a fatigue of choices. However, we do believe that if there is any actual usage of the protocol – another use-case might be, for instance, a product that allows CEOs or world leaders to talk to each other without either side having an advantage or the ability to use wiretapping.
According to Statista, by 2020 the estimated number of smart phone users the world over will be near 3 billion, or close to half the world. It is only a myopic worldview that informs the idea that Apple will remain dominant in this market or that there is not enough room for a second, different protocol. For us to make such a statement after our findings here would be naive.
We believe instead that there is more than enough room for another protocol, and that we're a long way away from seeing the height of use cases or adoption for secure messaging clients. That being the case, the protocol is likely to see adoption beyond just Cuban's Dust (originally "Cyberdust") and Broadcast.
Mercury Protocol ICO Token Distribution
One billion tokens does not seem out of control when considering the long-tail use cases of this token. However, we believe that significant marketing will be required to find usage of the tokens in the interim.
In fact, the one thing that we find surprising is that although the mainstream media has picked up on Mark Cuban's involvement, we have not seen a great deal of attention paid to the actual business case of the Mercury Protocol ICO. It's as though it were an afterthought in many of the articles we've read on this offering, and we feel that their marketing team should be working hard to capitalize on bringing the opportunity to the forefront, and not just the frontman further forward.
While we may think this is a bargain, we make this claim with the caveat that the most interesting uses and increased values of the token will happen in the future. We are overwhelmingly assured that if Cuban wants to see that happen, seeding of exterior firms to build apps on the blockchain is probably within his range of behavior as both investor and advisor.
And if that's the case, the Mercury Protocol ICO token may be strongly in demand in the future.
Learn More about Mercury Protocol in our TELEGRAM CHAT (https://t.me/CryptoBriefingSupporters)
---
Project Name: Mercury Protocol
Token Symbol: GMT
Official website: https://www.mercuryprotocol.com
Whitepaper: Available here
Whitelist date: Open
TGE Date: October 25th, 2017
Hard Cap: #20M
Total Token Supply: 1 billion
% of tokens distributed to Crowdsale: 50% plus 10% accredited
Exchange Rate: U.S Dollar
Token distribution Date: No lockup, immediately transferable
---
ICO Review Disclaimer
The team at Crypto Briefing analyzes an initial coin offering (ICO) against ten criteria, as shown above. These criteria are not, however, weighted evenly – our proprietary rating system attributes different degrees of importance to each of the criteria, based on our experience of how directly they can lead to the success of the ICO in question, and its investors.
Crypto Briefing provides general information about cryptocurrency news, ICOs, and blockchain technology. The information on this website (including any websites or files that may be linked or otherwise accessed through this website) is provided solely as general information to the public. We do not give personalized investment advice or other financial advice.
Decentral Media LLC, the publisher of Crypto Briefing, is not an investment advisor and does not offer or provide investment advice or other financial advice. Accordingly, nothing on this website constitutes, or should be relied on as, investment advice or financial advice of any kind. Specifically, none of the information on this website constitutes, or should be relied on as, a suggestion, offer, or other solicitation to engage in, or refrain from engaging in, any purchase, sale, or any other any investment-related activity with respect to any ICO or other transaction.
The information on or accessed through this website is obtained from independent sources we believe to be accurate and reliable, but Decentral Media LLC makes no representation or warranty as to the timeliness, completeness, or accuracy of any information on or accessed through this website. Decentral Media LLC expressly disclaims any and all responsibility from any loss or damage of any kind whatsoever arising directly or indirectly from reliance on any information on or accessed through this website, any error, omission, or inaccuracy in any such information, or any action or inaction resulting therefrom.
Cryptocurrencies and blockchain are emerging technologies that carry inherent risks of high volatility, and ICOs can be highly speculative and offer few – if any – guarantees. You should never make an investment decision on an ICO or other investment based solely on the information on this website, and you should never interpret or otherwise rely on any of the information on this website as investment advice. We strongly recommend that you consult a licensed investment advisor or other qualified financial professional of your choosing if you are seeking investment advice on an ICO or other investment.
See full terms and conditions for more.
Founding Team
This category accounts for the leaders, developers, and advisors.
Poor quality, weak, or inexperienced leadership can doom a project from the outset. Advisors who serve only to pad their own resumes and who have ill-defined roles can be concerning. But great leadership, with relevant industry experience and contacts, can make the difference between a successful and profitable ICO, and a flub.
If you don't have a team willing and able to build the thing, it won't matter who is at the helm. Good talent is hard to find. Developer profiles should be scrutinized to ensure that they have a proven history of working in a field where they should be able to succeed.
Product
What is the technology behind this ICO, what product are they creating, and is it new, innovative, different – and needed?
The IOTA project is a spectacular example of engineers run amok. The technology described or in use must be maintainable, achievable, and realistic, otherwise the risk of it never coming into existence is incredibly high.
Token Utility
Tokens which have no actual use case are probably the worst off, although speculation can still make them have some form of value.
The best tokens we review are the ones that have a forced use case – you must have this token to play in some game that you will probably desire to play in. The very best utility tokens are the ones which put the token holder in the position of supplying tokens to businesses who would be able to effectively make use of the platforms in question.
Market
There doesn't have to be a market in order for an ICO to score well in this category – but if it intends to create one, the argument has to be extremely compelling.
If there is an existing market, questions here involve whether it is ripe for disruption, whether the technology enables something better, cheaper, or faster (for example) than existing solutions, and whether the market is historically amenable to new ideas.
Competition
Most ideas have several implementations. If there are others in the same field, the analyst needs to ensure that the others don't have obvious advantages over the company in question.
Moreover, this is the place where the analyst should identify any potential weaknesses in the company's position moving forward. For instance, a fundamental weakness in the STORJ system is that the token is not required for purchasing storage.
Timing
With many ICO ideas, the timing may be too late or too early. It's important for the analyst to consider how much demand there is for the product in question. While the IPO boom funded a lot of great ideas that eventually did come to fruition, a good analyst would recognize when an idea is too early, too late, or just right.
Progress To Date
Some of the least compelling ICO propositions are those that claim their founders will achieve some far-off goal, sometime in the future, just so long as they have your cash with which to do it.
More interesting (usually) is the ICO that seeks to further some progress along the path to success, and which has a clearly-identified roadmap with achievable and reasonable milestones along the way. Founders who are already partially-invested in their products are generally more invested in their futures.
Community Support & Hype
Having a strong community is one of the fundamental building blocks of any strong blockchain project. It is important that the project demonstrates early on that it is able to generate and build a strong and empowered support base.
The ICO marketplace is becoming more crowded and more competitive. While in the past it was enough to merely announce an offering, today's successful ICO's work hard to build awareness and excitement around their offering.
Price & Token Distribution
One of the biggest factors weighing any analysis is price. The lower the price the more there is to gain. But too low of a price may result in an under capitalized project. It is therefore important to evaluate price relative to the individual project, its maturity and the market it is going after.
The total supply of tokens should also be justified by the needs of the project. Issuing a billion tokens for no reason will do nobody any good.
Communication
Communication is key. The success of a project is strongly tied to the project leaders' ability to communicate their goals and achievements.
Things don't always go as planned but addressing issues and keeping the community and investors in the loop can make or break a project.