Miami Dolphins Adopt Litecoin As Official Cryptocurrency
Litecoin goes swimming with the fish....er....mammals.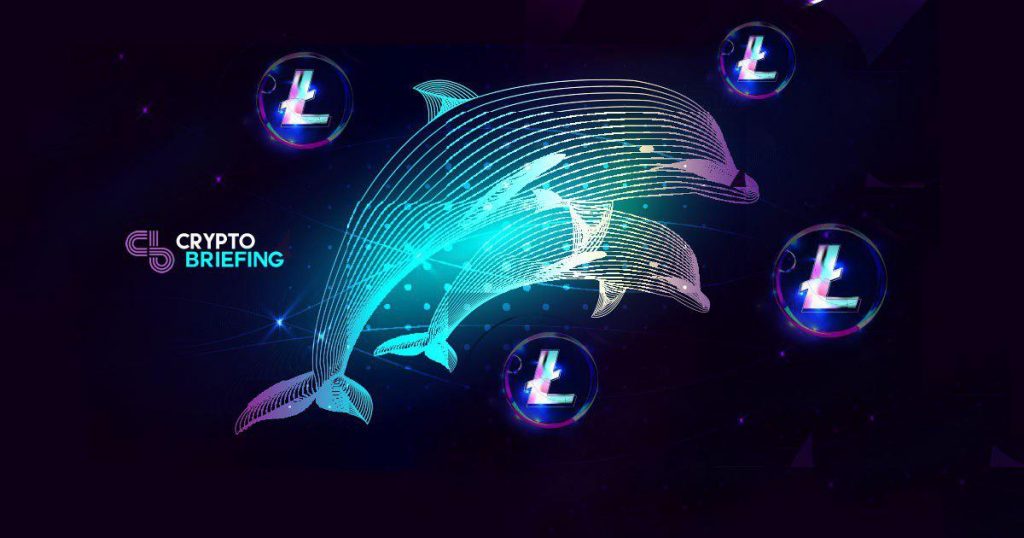 Proving once again that they are among the smartest species on the planet, a group of dolphins have begun adopting cryptocurrency.
Litecoin is now the cryptocurrency of the Miami Dolphins, marking the first time a football team officially adopted a digital asset. In a momentous stride toward mainstream recognition and adoption, the Litecoin Foundation announced that "this unique partnership creates a powerful alignment between Litecoin and one of the world's most recognizable sports brands in the Miami Dolphins."
This is no small collaboration, with a significant effort to integrate the Litecoin brand with "in-game branding, advertising opportunities at Hard Rock Stadium, as well as inclusion across the team's various online properties and digital content."
As a result of the integration, fans will now be able to use digital currencies for buying 50/50 raffle tickets. Litecoin and Aliant payments will enable attendees to purchase tickets using Litecoin or Bitcoin, with half the proceeds going to the Miami Dolphins Foundation and its charitable causes. Raffle participants will also be able to buy tickets using the cryptocurrencies online as well as at kiosks and sellers in Hard Rock Stadium.
Charlie Lee, the founder and enthusiastic advocate of Litecoin, expressed the magnitude of such an agreement: "This collaboration propels Litecoin in front of an audience of millions of people around the world at a time where adoption of cryptocurrencies continues to gain momentum and the ecosystem is able to support real world use cases in ways previously not possible."
Seeing this as an excellent tool for introducing a huge demographic to the coin, Lee continued, "We see this as a powerful way to raise awareness and educate people about Litecoin and cryptocurrencies on a tremendous scale."
The Miami Dolphins Vice President & Chief Information Officer Kim Rome was equally positive, saying: "The Miami Dolphins are always looking for ways to enhance the fan experience, and this partnership with Litecoin provides the ability for guests to enjoy our 50/50 raffle while donating to a great cause."
Litecoin continues to push adoption forward with initiatives, with thousands of businesses allowing customers to #PayWithLitecoin.
This isn't the first time Litecoin puts its nose in sports. Last December Charlie Lee announced that Litecoin will be the official cryptocurrency of UFC 232.
In addition, it looks like Charlie Lee and the Dolphins have more in common than partnerships — at least, according to the late Douglas Adams, they both knew when it was time to get out.
---
Andrey Shevchenko contributed reporting.