Miami Unveils Wall Street Bull Clone Ahead of Bitcoin 2022
Miami now has its own take on Wall Street's iconic Charging Bull statue. The installation, dubbed Miami Bull, was unveiled ahead of Bitcoin 2022.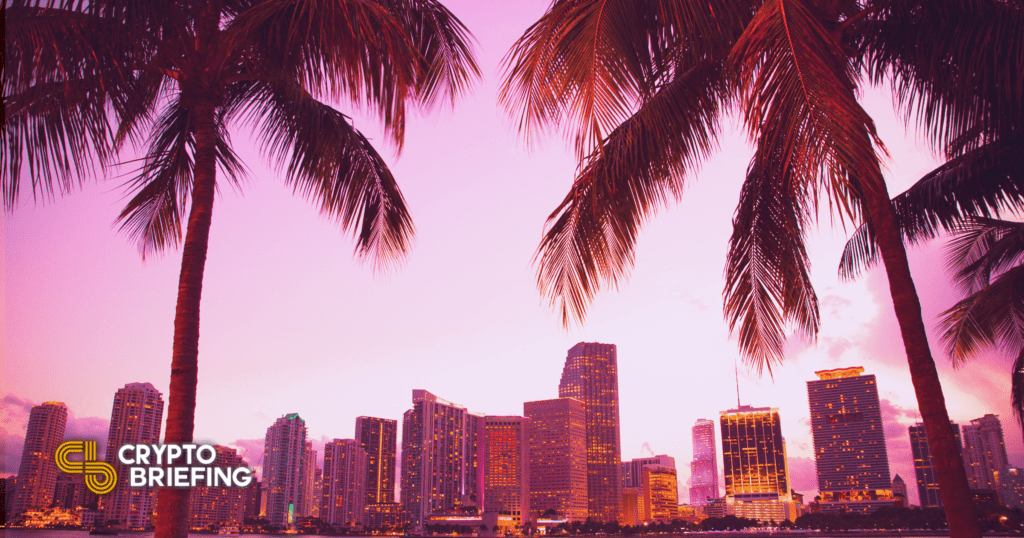 "Welcome to the future of finance," Miami Mayor Francis Suarez said as the bull was unveiled.
Mayor Suarez Reveals Miami Bull Statue
Mayor Francis Suarez is bullish on Miami's financial prospects.
Suarez unveiled an 11-foot, 3,000 pound bull statue dubbed Miami Bull today in a bid to highlight Miami as a hub of financial innovation. The installation, which takes direct inspiration from Wall Street's popular Charging Bull, was commissioned by the fintech firm TradeStation and revealed ahead of Bitcoin 2022, a major conference in the cryptocurrency calendar that will see some 30,000 blockchain enthusiasts descend on the Magic City this week.
A Wednesday press release explained that the statue "seeks to both honor Miami and champion the latest fintech technologies that have emerged around the world, including the emergence of blockchain, cryptocurrency and decentralized finance." Suarez added that the bull "reaffirms the strength of Miami's position on the financial world stage."
The bull was previewed outside the Miami Beach Convention Center, where Bitcoin 2022 takes place, earlier today. "Welcome to the future of finance," Mayor Francis Suarez said as it was unveiled. Bruce Fenton, a Bitcoin enthusiast who is also running for U.S. Senate, posted a video of the reveal on Twitter today. Watch it below.
"New York is the former financial center… I give you the Miami bull!"

– Mayor Suarez #Bitcoin #Bitcoin2022 pic.twitter.com/i70kr2XFSg

— Bruce Fenton (@brucefenton) April 6, 2022
Disclosure: Crypto Briefing is a media sponsor of Bitcoin 2022.