Micropayments Crash Lightning Network Twitter Button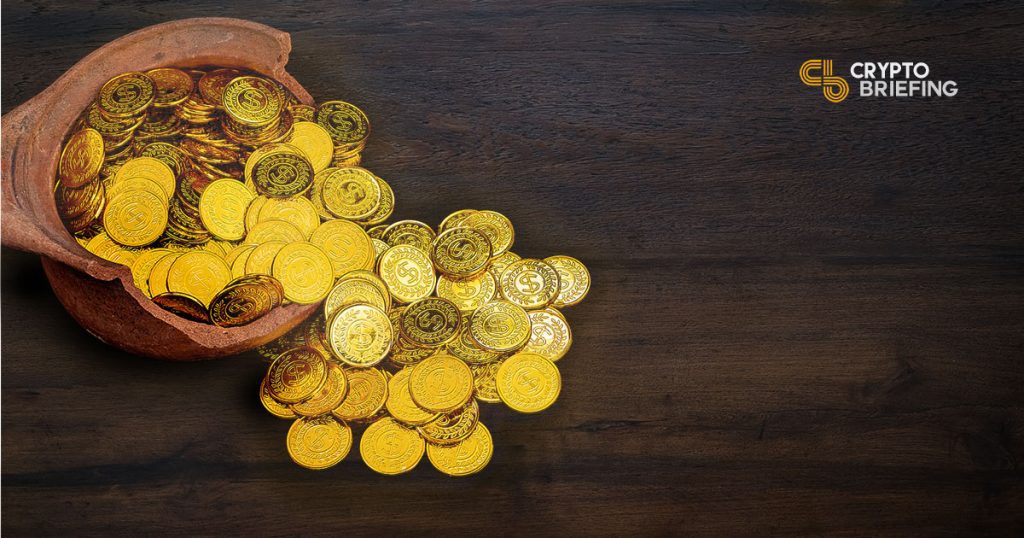 The latest Lightning app is supposed to be about bolstering crypto adoption, by highlighting the simplicity of Bitcoin's second-layer payments network. Instead, it brought attention to the fact that the infrastructure for decentralized micropayments still has a long way to go.
Tippin.me is a recently-launched Chrome extension that allows users users to send satoshi-sized tips over the Lightning Network, with a simple button embedded in Twitter. The tipping button was thrust into the spotlight when Twitter chief Jack Dorsey demonstrated how easy it is to use, and the feature crashed shortly thereafter due to an overloaded server.
Dorsey was tipped 12,362 satoshis, which at the time was worth approximately $0.49
— jack⚡️ (@jack) February 20, 2019
Tippin isn't the only system for crypto-micropayments. The XRP community has its own tipping feature, too.
XRP TipBot similarly lets users send and receive crypto donations — in XRP — on Twitter. eToro Senior Analyst Mati Greenspan remarked on the "custom" of online tipping in his daily market update, saying:
"Tipping content creators is arguably one of the most mainstream use cases for internet money, the custom has been alive and thriving in China for more than a decade already. The only difference is that in the East, it's more of a closed ecosystem that was set up by Tencent, and I'm thrilled to see that as it catches on in the West, people are integrating with some of the top cryptos."
Greenspan also provided greater context on the interest in crypto, noting that Google searches for bitcoin are on the rise despite the fact that they remain below bitcoin "plunge" levels in November.
Meanwhile, Bitcoin usage is also strengthening, as evidenced by throughput hovering at around 3.87 transactions per second. The trend of rising BTC usage is being fueled, in part, by higher adoption in emerging economies facilitated by platforms such as LocalBitcoins.
---
Tippin's Potential
The biggest criticism of Tippin is the custodial nature of the wallet. If Tippin.me gets hacked, so too do the funds on the platform.
Nonetheless, it has gripped the crypto community with a child-like wonder. Economist and bitcoin investor Tuur Demeester, the founding partner at Adamant Capital, is among those who are bullish on the tipping feature.
Biggest thing on Twitter: tip ₿ via⚡ https://t.co/otEKZhqsMw

— Tuur Demeester (@TuurDemeester) February 20, 2019
Tippin has the potential to be that killer…Chrome extension that the community has been waiting for.
It's already caught on like wildfire within the crypto community, and it's something that could grow further in emerging economies such as Venezuela, where every little bit has an impact.
The thing about Tippin is that its popularity was a surprise, even to the builder of the tool. Sergio Abril, who is funding the project with his own money and "Taco" donations on his website, was "quite overwhelmed" when Twitter's Dorsey signed up, summing it up as a "crazy day."
Little did he know that it was about to get crazier once the servers overloaded. Later, he urged the community to "give our servers a break." Sergio admits "it works (most of the time at least!)!" Meanwhile, servers are being upgraded and "everything will be back to normal" shortly.
---
The author is invested in digital assets, but none mentioned in this article.