Canadian Mining Firm Buys 0.5% of BTC Total Hashrate for $46m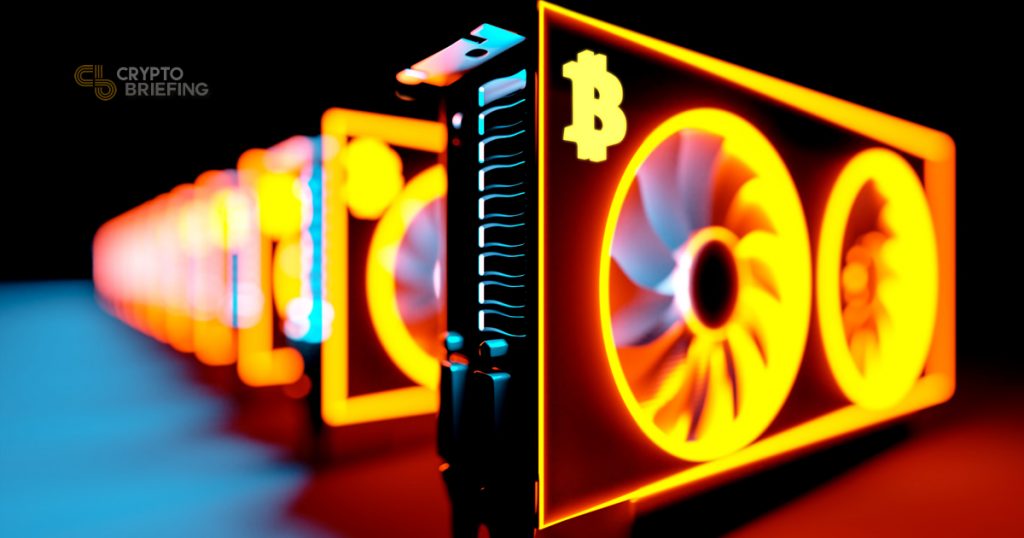 A Canadian mining company has acquired 14,000 ASIC mining rigs, and 0.5% of the total hashrate of the Bitcoin network, in a single purchase.
Announced on Monday, Vogogo confirmed it had bought 14,000 Antminer S9s, complete with the required electrical equipment and cooling units, from a company called 828 LP.
Currently being installed in a facility outside of Montreal, the rigs are expected to be fully operational in the coming weeks. Worth $46m, the deal includes additional supply infrastructure needed to power a further 4,000 miners.
Designed and built by the Chinese mining company, Bitmain, each Antminer S9 has a maximum hash rate of 14TH/s. This means that from this purchase, Vogogo will have a total hashing power of 196TH/s, approximately 0.5% of the current total hashrate of the Bitcoin network.
Vogogo's CEO, John Kennedy FitzGerald, a former professional and international footballer, joined the company earlier this year and has made a concerted effort to push into the competitive world of bitcoin mining.
Originally founded as the Southtech Capital Corporation back in 2014, Vogogo formally had a crypto-focused payment processor, used by Coinbase for its local operations, but this was wound down in 2016. The company also sold its risk management services in the same year.
Back in April, the company announced it had taken over Crypto 205, a small mining company, along with its 1,500 miners. The latest deal with 828 LP sees Vogogo increase its mining operations by over 200%, from 4,125 to 18,125 rigs.
"We are extremely pleased to have completed this important acquisition," said Mr. FitzGerald. "Closing of the 828 transaction provides Vogogo with a total of 18,125 mining machines and 36 megawatts of available power, enough for current operations plus expansion capacity, and adds significant size and scale to the Company's cryptocurrency mining operations.
Bitcoin mining is controversial, with concerns it has become too centralized. Through its two mining pools, Bitmain controls 42% of the total BTC hashrate: less than 10% away from the 51% required to stage a consensus attack on the network.
There has also been criticism over its energy consumption.
Although new research has suggested mining uses far less energy than previously thought, the 36 megawatts required for Vogogo to operate its newly acquired rigs could power approximately 36,000 homes. Some of this energy is reportedly being generated via hydro-power, which the state of Quebec has provided limited sanction for.
This author is invested in BTC, which is mentioned in this article.