Mithril Price Increase Is Good News And Not Just For Investors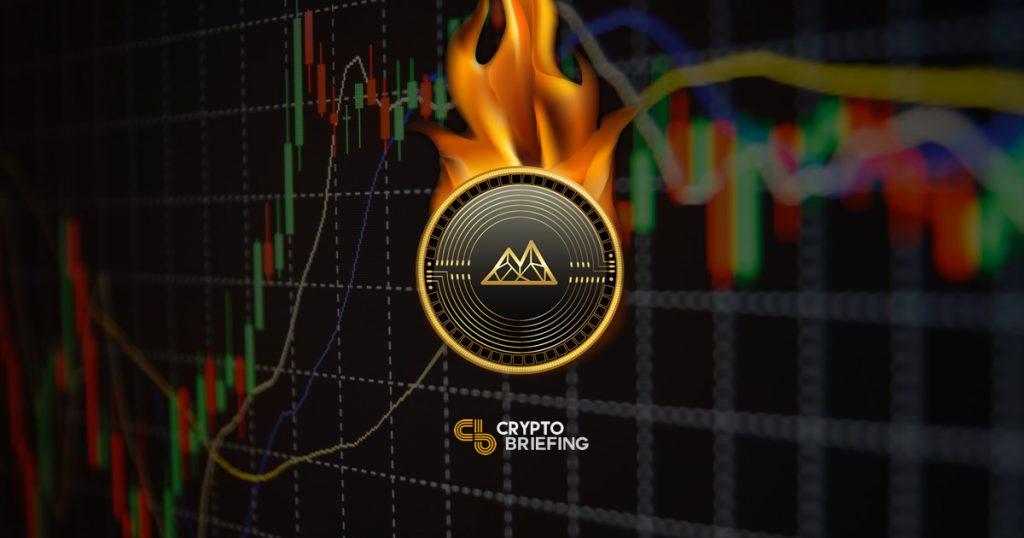 The token for Mithril (MITH), a social media platform which plans to become the 'Instagram of crypto', has nearly doubled in value in less than two weeks.
Ten days ago, MITH had been trading at $0.33 but the token has since surged, and earlier today briefly pushed past the $0.60 mark. Although the token has since pared back down to $0.57, the Mithril price is still 70% higher than it was a fortnight ago. This represents a $90m increase in its total value, according to CoinMarketCap.
Mithril is a decentralised platform which incentivises users to create and publish content by rewarding them with MITH tokens that can be spent on premium features or exclusive content. The company has already launched its own application, Lit, which is similar to Instagram and reportedly has over 10,000 active users.
In a sense, this is similar to Steemit, which also rewards content creators on its own platform with its own native token. However, the end-game for Mithril is to become integrated into rival social media companies, like Twitter, Snapchat or Facebook.
---
What Does the Mithril Price Increase Mean?
Having only been founded in October Mithril is a young project, even by crypto standards. However, this couldn't have come at a better time; since the start of 2018 large centralized social media platform have faced intense scrutiny and criticism by regulators and the general public
Facebook has been bogged down in legal battles over its use of users' data as uncovered by the Cambridge Analytica scandal. This week, the company's lawyers told a court in California that Facebook now considered itself a publisher – similar to a traditional newspaper – rather than a tech company.
Having nearly always insisted that it was a tech company (and therefore absolved of responsibilities to police the content published on its platform), this U-turn in policy will create substantial regulatory confusion.
Although Facebook still reports month-on-month user growth, the rate of adoption is slowing in mature markets like North America and among the young. In the United States, 2.5m people under 25 deleted their accounts last year.
As for Mithril, the company's CEO, Jeffrey Huang (who originally found fame in a Taiwanese hip-hop group in the early 1990s) is also the founder of the mobile live-streaming application 17.
Already a popular app in some Asian markets, it is planning an expansion to South Korea and North America. Speaking on a South Korean tech-show a few days ago, Mr. Huang said he believed he could replicate his success with 17 with Mithril.
Creators are no longer happy with centralised companies controlling and exclusively profiting from their content. The success of 17, which offers a limited profit-sharing model, has been a pathfinder for Mr. Huang.
Mithril addresses the flawed social media system by enabling users a share in its success. Social media itself is not an old sector and has been changed and adapted as it has developed and expanded.
2018 has been a watershed moment for social media. Although price is one (imperfect) metric for gauging a project's success, the recent surge in MITH tokens indicates demand and viability for the platform: Mithril has a window of opportunity it can exploit.
Mithril has been one of the fastest growing coins since the coin began trading in 2018. Although it has not yet reached the peak at $1.40 that it reached in late April, MITH has doubled in value over the past two weeks.
The smartphone made platforms like Snapchat and Instagram possible. Likewise, cryptocurrencies like Mithril could herald a second wave for social media. This publication has already suggested Mithril was a project with potential; and as centralized platforms begin to suffer, it could become a reality.
Disclaimer: The author is not invested in any cryptocurrency or token mentioned in this article, but holds investments in other digital assets.