MoviePass Could Be Replaced By One of Its Biggest Competitors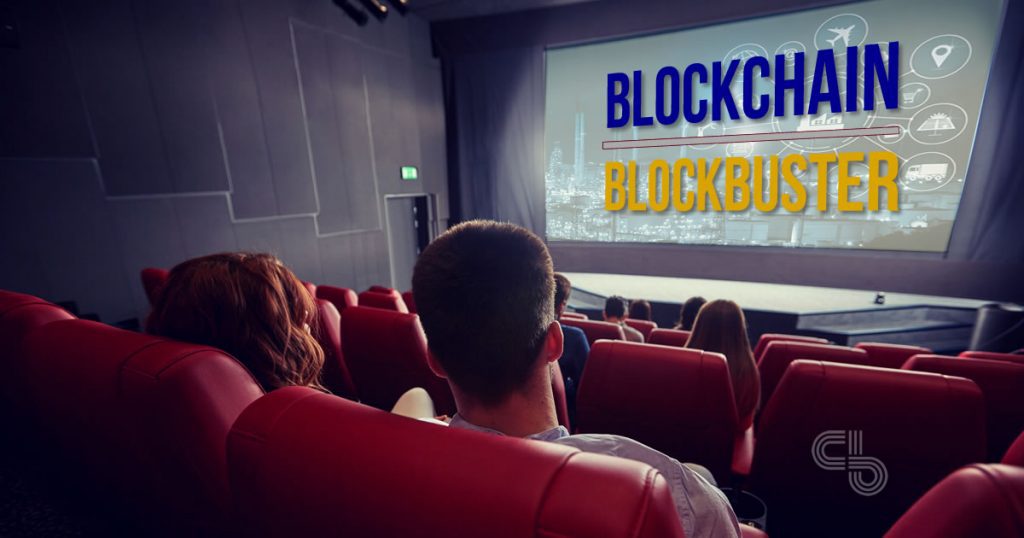 Although video content on the blockchain is not as novel today as it was a year ago, there are always niches to be explored. And when it comes to actually going TO the movies, rather than letting them come to you, one company already has an idea that might rival the ailing MoviePass system.
On paper, a MoviePass subscription was an innovative concept to bring moviegoers into the theater for more than just the occasional film. The MoviePass subscription gave moviegoers the ability to see one film per day for a monthly subscription of $9.95. There were some caveats that came with the subscription, but roughly $10 a month for 30 movies per month was a steal for movie fans.
However, MoviePass could only keep their end of the bargain financially for so long.
Over the last week, MoviePass subscribers were infuriated when the app shut down because its parent company, Helios & Matheson Analytics, ran out of money and needed to borrow $5M to stay afloat. MoviePass has also raised its prices to $14.95 per month and limits their customers from seeing blockbusters such as Mission Impossible: Fallout, and others in the future.
With Helios & Matheson Analytics losing a reported $21.7 million per month, it's not difficult to see why the company is in serious financial trouble and may not be able to stay afloat for much longer. The average moviegoer may not find another subscription service as affordable as MoviePass, but a few alternatives have hit that market that could dethrone the app if the company goes bankrupt.
What Are MoviePass' Biggest Competitors?
A direct competitor of MoviePass is the very similar subscription service Sinemia. The service is billed as a private movie club that offers a variety of subscription plans that specifically address some of the major complaints moviegoers have expressed about MoviePass.
For instance, Sinemia allows you to buy movie tickets in advance while MoviePass tickets could only be purchased near the actual theater. MoviePass does not allow their customers to see the same movie more than once per month, but Sinemia doesn't have that restriction.
The biggest advantage going for the new service are the flexible plans per movie ticket. One movie would be $3.99, $7.99 for two tickets, and $13.99 for three movies every month. That will put the control into the hands of the moviegoers who might only be looking to see a few movies without having to pay a full subscription like MoviePass and others like AMC Stubs A-List.
Reel Cash: Digital Currency That Could Pay You to See Movies
An asset-based digital currency called Reel Cash could be the alternative to replace MoviePass eventually: its goals are to offer customers more than affordable rates to get them back into the theater every month. Reel Cash offers subscribers REEL tokens using Stellar's platform to receive payment through selling their viewing data of what they watch online.
The innovative idea is the brainchild of the team at Reel Holdings, LLC., a fintech company based in Jackson, Wyoming (home to the famous wildlife film festival) that hopes to make some major changes to how movies are viewed by audiences and financed by studios. MoviePass' mistake wasn't to lower their price or to add restrictions, contends Reel Cash: so they will provide a service for moviegoers and binge-watchers to sell their viewing data and put money in the right hands, as opposed to just the studio.
In the cinema, Reel Cash still offers tokens to moviegoers; gives the actual theaters back more of the ticket revenue; and puts more money in the hands of independent filmmakers.
Jeff Carr, a co-founder of Reel Cash, explained that 22 percent of ticket sales revenue from films go to the service, 28 percent goes to the subscribers, and 50 percent is put into a fund for the service future projects.
The belief is Reel Cash could establish itself as a one-stop-shop in the film industry as MoviePass and other services fail, because their commitment is to both their subscribers and independent filmmakers. Eventually, the service could be available in theaters all across the country, which could give them a leg up on any subscription-based service.
We'll have to wait and… see.
The author is not currently invested in digital assets.