Mt. Gox Victims Fear Next Week's Billion-Dollar Payout Unlikely
The latest deadline for resolving the infamous Mt. Gox case is this Tuesday, signaling a possible conclusion to the long-running saga. Victims aren't holding their breath, however.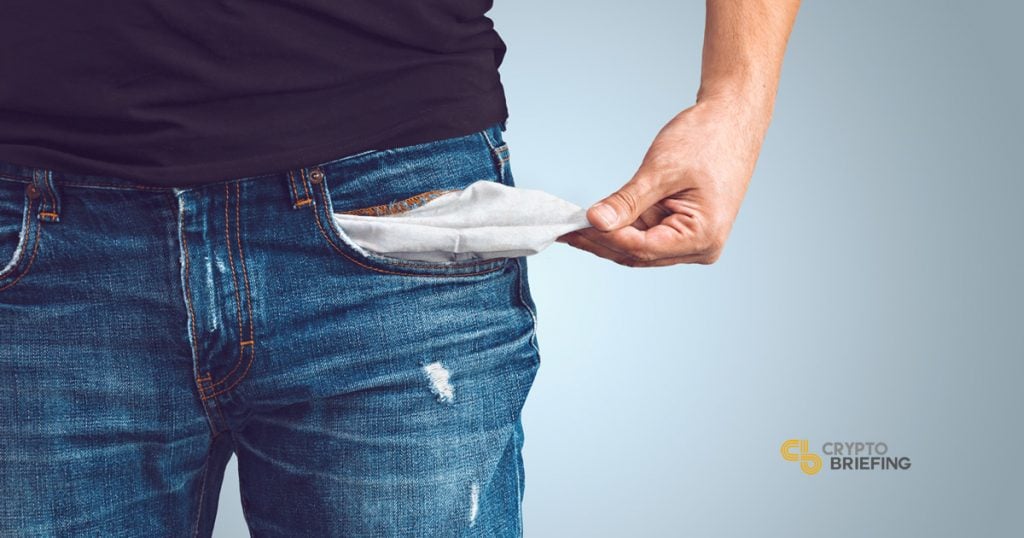 Key Takeaways
The Mt. Gox case has a deadline of Dec. 15 for coordinating its "rehabilitation plan," but those affected fear further delays.
Most users Crypto Briefing spoke to say they expect to receive around 15% of their losses after Mt. Gox's shutdown.
Lack of clarity and a series of lawsuits has led many to assume the case will run for another two years.
On Dec. 15., Mt. Gox is set to conclude its infamous saga with a $2.6 billion payout scheme. Few victims expect a positive outcome, however.
This is their story.
Rehabilitation Plan Hits Snag
Many of those affected have told Crypto Briefing that they're not expecting any positive news in the near future.
The latest update for the "rehabilitation plan" came via Mt. Gox's attorney Nobuaki Kobayashi in October, who proposed a submission deadline of Dec. 15 for the case. That would involve working out how the remaining funds would be allocated, though he cited "matters that require closer examination" as a reason for the delays.
When Mt. Gox shut down after losing a total of around 850,000 Bitcoin in February 2014, the emerging crypto ecosystem reeled. Mt. Gox handled around 70% of all Bitcoin transactions before its shutdown, and it was one of the few exchange options for purchasing and trading the digital currency.
Though most of the funds have not been recovered, Mt. Gox trustees still hold around 140,000 Bitcoin, worth around $2.6 billion at today's prices.
Legal proceedings from the case have led to the formulation of the rehabilitation plan to compensate affected users, but six years later, no resolution has been finalized.
Crypto Briefing contacted a number of users due to receive a payout, though none of them are confident of a change in the situation anytime soon.
Charlie, a former Mt. Gox user who lost a small amount of Bitcoin when Mt. Gox shut down, explained how he applied for the process.
"It was long and cumbersome, and took a bit of courage. I had to fax official documents to the Japanese holding company several times. The wording is unclear on the requirements due to poor translations."
The trustee of the funds emailed Charlie and the other account holders, asking them to file documents to prove their identity. They also completed a voting process to decide how the funds should be distributed.
Questions Over Mt. Gox Payouts
Jonathan, a former Mt. Gox user who lost 27 Bitcoin on the exchange, detailed the plan for compensation. He told Crypto Briefing:
"Part of the Civil Rehabilitation guarantees a fiat payment equivalent to approximately $450 per Bitcoin. Because not all of the Bitcoin have been recovered, there's not enough to replace all that is owed. The remaining funds will essentially be divided proportionally among approved creditors. This amount is estimated at roughly 15%."
The Civil Rehabilitation is a process that involves taking Mt. Gox out of bankruptcy to ensure that creditors are compensated for their losses based on the full amount of funds available. The $450 fiat payment refers to the price of Bitcoin when Mt. Gox went bankrupt.
However, the available funds are much higher due to Bitcoin's current $18,115 price.
Though it's unclear exactly how much of their holdings users are likely to receive, several interviewees mentioned a figure of around 15%. Sarah, who lost 100 Bitcoin in the incident, says she'd "be happy to get back 15 Bitcoin and 15 Bitcoin Cash."
Bitcoin Cash was minted to holders of the original digital currency at a 1:1 ratio in 2017. A payout of 15 Bitcoin and 15 Bitcoin Cash would equate to over $275,000 at today's prices—a sum far higher than the value of 100 Bitcoin in 2014.
Others weren't so trusting of Mt. Gox's services even before the suspicious activity arose. Daniel, who Crypto Briefing contacted via the subreddit /r/MtGoxInsolvency, said that he only used the service because he considered his holdings to be insignificant at the time.
"Even back then, the exchange seemed sketchy," he told Crypto Briefing in a private message.
No end in sight
In addition to the lack of clarity on the payout situation, account holders remain pessimistic despite the pending deadline.
"I'm expecting a very vague statement about intention, and then another deadline," another Reddit user called Frankie told Crypto Briefing. It's a sentiment shared by everyone contacted as part of the investigation.
Already, users have been subjected to two postponements in the deadline. When will the Mt. Gox saga finally draw to a close, if not next week?
Maybe in two or three years, Daniel estimates. Others are also thinking long term, owing partly to COVID-19 and a general lack of transparency surrounding the proceedings. Frankie, though, is less optimistic.
"I have no expectations to get my coins back at this point," she says.
The case continues. The Dec. 15 deadline is yet to be extended at press time.
Disclaimer: The names of interviewees have been redacted to preserve anonymity.