NASCAR Star Landon Cassill to Receive Salary in Crypto
Landon Cassill will be the first NASCAR driver to receive his full salary in crypto.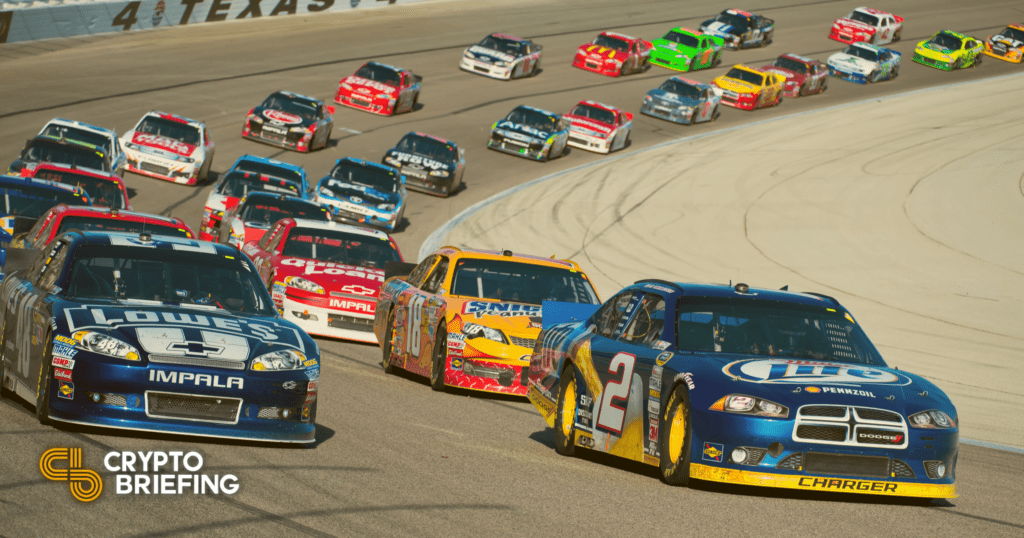 Landon Cassill has partnered with crypto payments firm Voyager to receive his salary in crypto for the remainder of the 2021 NASCAR season. Most of his salary will be paid in Litecoin and Voyager tokens.
NASCAR Driver Adopts Crypto
Landon Cassill will receive his salary in cryptocurrencies.
The NASCAR driver has partnered with crypto payments company Voyager to receive his paychecks for the remainder of the 2021 season in digital assets. NASCAR announced the update on its website Thursday.
Voyager is now a sponsor of the NASCAR driver and his team JD Motorsport. The firm will pay him entirely in cryptocurrencies, most of which will be Litecoin and Voyager tokens.
Cassil is reportedly an avid cryptocurrency fan and a long-time user of Voyager's crypto exchange and wallet.
Commenting on the partnership, Cassill said that "there is risk in holding cryptocurrency as there is with any stock or any investment," but that he had "a good handle" on how to approach that risk.
The CEO of Voyager and Cassill's friend, Steve Ehrlich, added that the partnership would help crypto education and the growth of both brands.
NASCAR's first connection with the cryptocurrency markets dates to 2014 when the Dogecoin community sponsored NASCAR driver Josh Wise.
Seven years later, the first "Bitcoin Car" ran the circuits of the Indianapolis 500, otherwise known as the Indy 500. It is one of the most popular motorsport events in America besides NASCAR. Ed Carpenter Racing fashioned the Bitcoin Car this year to spread awareness about Bitcoin. Strike CEO Jack Mallers sponsored the team. The black-and-orange car, driven by Reenus Veekar, finished eighth in the race.