NASDAQ Lists Cryptoindex.com's AI-Powered CIX100 Index
The AI predicts a downturn this month: should we trust it?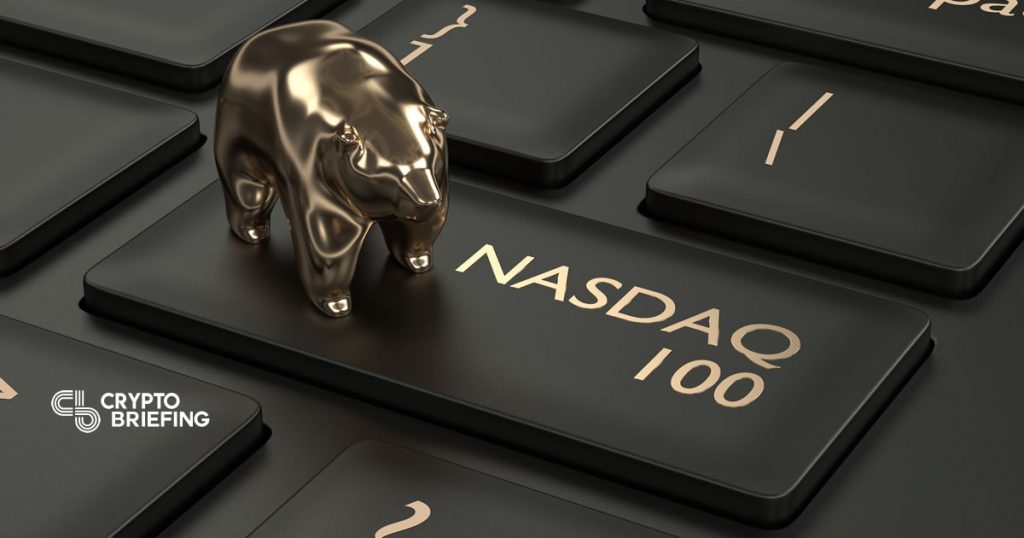 Crypto indices are breaking into the mainstream, as Cryptoindex.com announces the listing of its CIX100 index on the NASDAQ platform.
CIX100 functions as a crypto market benchmark, analyzing cryptocurrency data and filtering it by over 200 factors. It uses a proprietary formula to excludes coin with fake volume.
Once the first filtering is done, Cryptoindex's proprietary AI algorithm analyzes data from nine of the largest cryptocurrency exchanges, as well as news feeds, Twitter, GitHub, and others.
The information then guides the neural network's selection process: from the initial pool of 2500 coins, it pre-selects coins that were in the top 200 for at least three months, and then further narrows down the choice to 100 coins. Each coin has a different weight in the index, rebalanced every month. Cryptoindex.com's AI also provides price predictions, which it claims to deliver 82% average daily accuracy.
The company believes that the launch on NASDAQ cements the company as a key player in crypto indices, with Cryptoindex.com advisor Austin Kimm sharing his excitement.
"The Cryptoindex team is honored to be listed on Nasdaq, which has always been a key platform for institutional investors to monitor classical indices," he remarked. "Cryptoindex's methodology meets the needs and requirements of heavily regulated asset managers, plus institutional and professional investors."
---
What does it look like?
The index can be viewed at cix100.com and it shows valuable information on its current composition and past performance.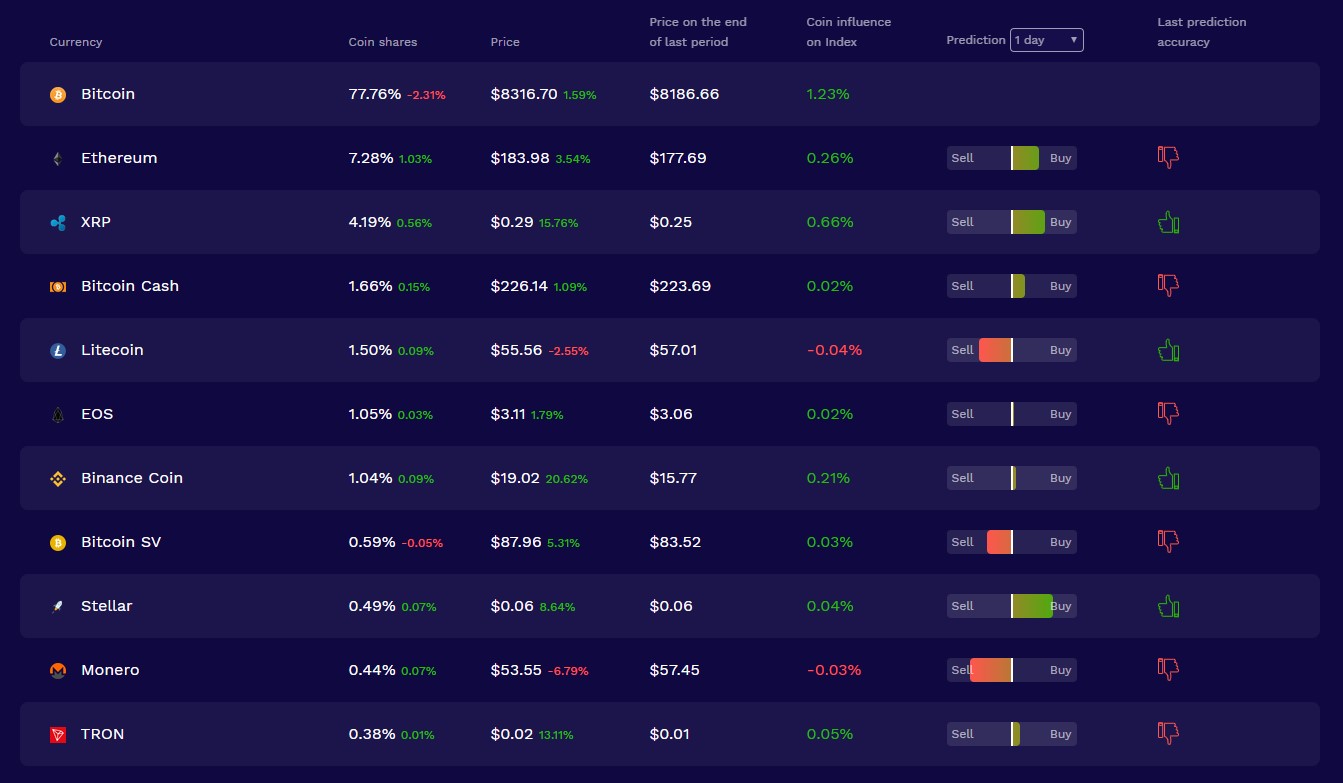 The most immediate conclusion is that Cryptoindex's AI is somewhat Bitcoin maximalist, with the leading cryptocurrency making up 77% of the index – over 10% more than its dominance. Ethereum and XRP make up 7% and 4% of the portfolio respectively, slightly lower than their market cap contribution.
The AI is also heavily bearish at the moment, as the thirty-day prediction issues sell signals for each and every coin in the CIX100. The company claims that the index posted 1100% returns since May 2017.