50% of American Crypto Owners Hold Bitcoin to Fight Inflation
A Paxful survey finds that disenchantment with the traditional financial system will drive people to Bitcoin.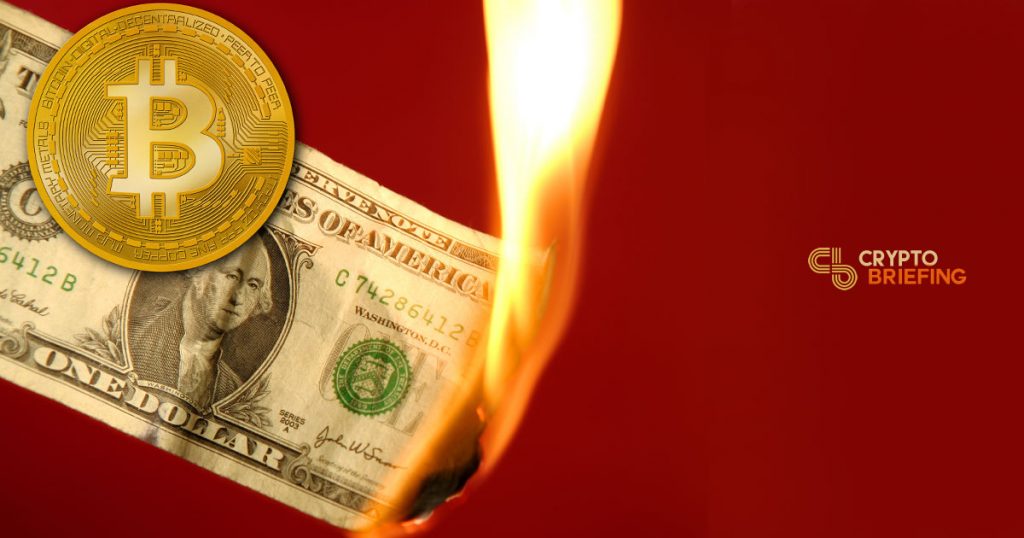 Key Takeaways
Half of respondents see a traditional finance crisis leading to a flight to Bitcoin.
Mobile mining, an altcoin resurgence, institutional investing, and payments are also drivers of adoption.
The survey found more than 50% respondents saw the U.S. as driving crypto forward.
Paxful has released the results of a survey of Americans who have a working knowledge of cryptocurrency. The results suggest that Bitcoin adoption will be driven by investors looking for alternatives to traditional finance.
The Future of Bitcoin Adoption
The survey was designed to better understand what the future might hold for digital assets.
Beyond simply measuring how many people own and use cryptocurrencies, the study probes what people think might drive adoption.
It highlights a continued belief in a positive future for digital currencies and also touches on Bitcoin's ability to address the flaws that have become increasingly apparent in the traditional financial system.
The effects of a global pandemic have further exacerbated these flaws and may have made more room for the burgeoning crypto industry. More than 60% of respondents believe that cryptocurrencies will have fully infiltrated finance within the next decade.
Respondents indicated that everyday payments (69%) and combating inflation and corruption (50%) are Bitcoin's top use cases.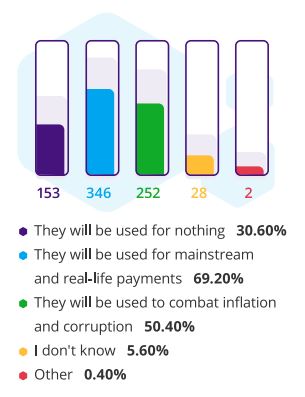 A majority of respondents felt that payments made with cryptocurrencies offer a better alternative to costly and complex wire transfers.
According to survey responses, the countries most fit to lead a payments revolution are the USA (64%), the UK (39%), Europe (30%), South East Asia (32%), and Africa (22%).
Paxful CEO Ray Youssef said of the results that:
"We have always believed that cryptocurrency and blockchain had the power to break down the barriers that prevented financial inequalities in emerging markets. We are now seeing those same practices and beliefs come to life among world superpowers and are excited to be a part of what will hopefully be the beginning of a new and improved financial system."
A more comprehensive look into the Asian and African representations can be found in The Economist Intelligence Unit's recent study finding digital payments heavily favored among developing countries.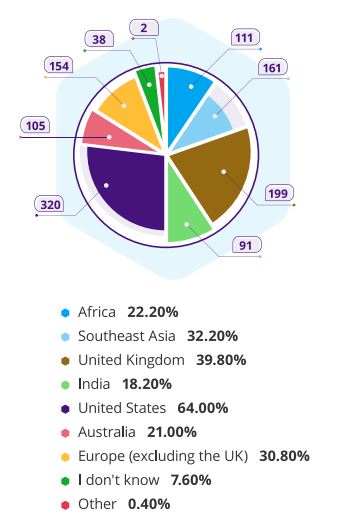 Still, a lack of knowledge appears to be the greatest barrier to further Bitcoin adoption.
Participants in the study suggest that mobile mining and an altcoin run could help overcome this barrier.

Concluding, users are eager to explore new alternatives in the way they handle money.
This attitude has likely been accelerated due to the current financial climate. For entrepreneurs in the space, ground zero for further adoption appears to be educational resources, payments and reacting to the needs of emerging markets.