NEM Ventures To Improve Project Quality With Higher Funding Requirements
A new funding model might repair NEM's battered image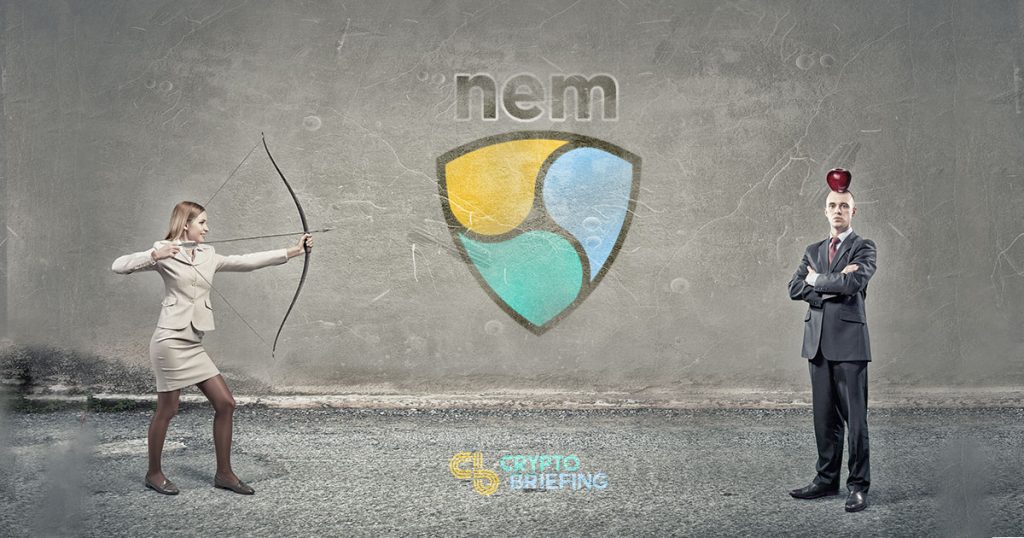 The NEM (XEM) community has been too generous with development funding, according to leaders of its new investment arm. One of the General Partners of NEM Ventures says that many projects which reached the final stage of the old funding process would not have made it over the first hurdle under the new regime.
Dave Hodgson, who acts as an intermediary between tech and business viability for proposed projects, told Crypto Briefing that new changes to the financing model are filtering out low-quality projects from the funding pool.
"Lots of projects that came through two to three years ago, may not necessarily have passed in our funding model," Hodgson said. "There were projects that got to the vote [in the old system] that wouldn't have got through our filter system."
---
NEM Ventures To Raise The Funding Bar
NEM Ventures was developed in a similar vein to Cardano's Emurgo, as a means for funds to be managed professionally. It works like a VC, backing projects based on their commercial viability and overall quality to enhance the NEM ecosystem.
Previously, ecosystem funds were held in a community pool, which was administered by a handful of volunteers. Applicants quickly reached the voting round that ultimately decided if they would receive funding.
Originally proposed in July of last year, NEM Ventures received 93% of the votes cast by the NEM community. It was formally established in September and expects to become fully self-sustaining by Q3 2020.
NEM Ventures initially had to deal with a backlog of projects that had applied for funding, Hodgson explained. Most of these were infrastructure plays, although some applicants had also been involved in fintech or the health sector.
Out of the twenty-four pending cases, Hodgson said, NEM Ventures has formally invested in one and plans to invest in two more in the coming weeks. "We tell projects why they are not up to scratch," he added.
NEM is one of the oldest blockchain platforms around, having launched in 2015. But it's early-mover advantage has been squandered in the four years since. China's 2018 Blockchain Assessment Index ranked NEM dead last, for the second year in a row. As Crypto Briefing has previously reported, the official social media account is bursting with conference appearances but little substantial development.
Crypto Briefing gave NEM the second-lowest rating, after Dogecoin (DOGE), in our Digital Asset Report and Evaluation, earlier this year. Analysts concluded: "[The] Project has missed majority of initial milestones. Underlying tech is irrelevant. Community support for project is low. Track record shows upcoming milestones which may play role as a catalyst will likely not be achieved."
Hodgson agrees that the past couple of years have not been good for NEM's public image. "Politically, we have been sidelined," he admits. "But the challenge facing us is not an insurmountable one."
But he still believes that NEM could be a "sleeping giant." By acting as a 'filter-in-chief' and limiting funds to quality projects, Hodgson believes that NEM Ventures can attract more businesses to the NEM platform.